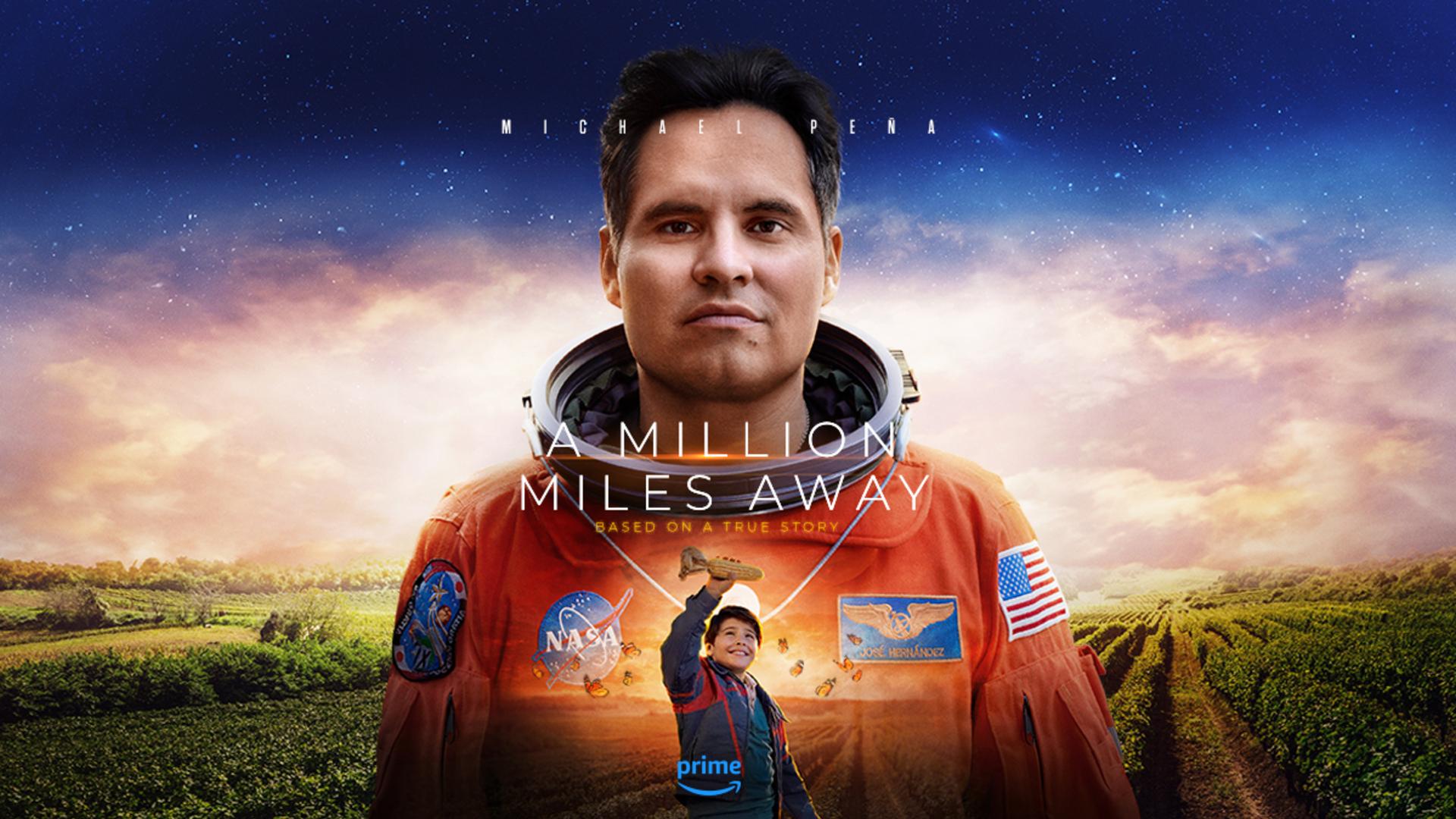 Explore the cosmos in a special screening of the new film that tells the story of José Hernández, the first migrant farmworker to travel to space.
In this next edition of LIVE@Frost Science on Wednesday, September 13, join us for an exclusive film screening of Amazon Prime's newest film, A Million Miles Away. Inspired by the real-life story of NASA flight engineer José Hernández, A Million Miles Away follows him and his devoted family of proud migrant farm workers on a decades-long journey, from a rural village in Michoacán, Mexico, to the fields of the San Joaquin Valley, to more than 200 miles above the Earth in the International Space Station. With the unwavering support of his hard-working parents, relatives and teachers, José's unrelenting drive and determination culminates in the opportunity to achieve his seemingly impossible goal. Acclaimed writer and director Alejandra Márquez Abella has created a dazzling tribute to the loyalty and tenacity of the entire Hernández family, as well as anyone who dares to dream.
LIVE@Frost Science: A Million Miles Away Film Screening is presented in partnership with Amazon Prime.
Admission is complimentary. Tickets are limited to four per transaction. Program will take place inside the Frost Planetarium.
Doors open at 6:30 p.m. Program starts promptly at 7:00 p.m. Film screening will end at 9:00 p.m. Seating is first-come, first-served. Food and beverage will be available for purchase prior to the event.
Please note registration to the event does not include museum admission. Museum exhibitions close at 6:00 p.m. Onsite parking is available in the museum garage for $8 flat rate starting at 6:00 p.m.