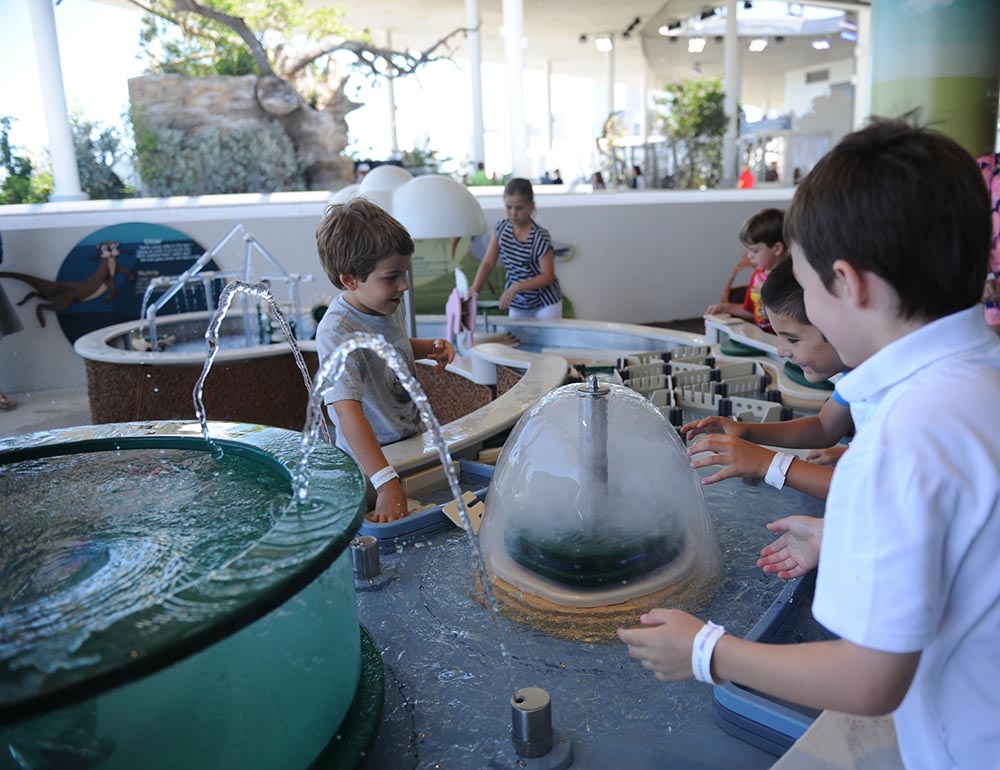 When school's almost out, the heat's on and afternoon thunderstorms roll in like clockwork, it can only mean one thing: summer is almost here. And with classrooms winding up their lesson plans for the year, parents are left asking a very crucial question: "what are we going to do with the kids?"
The answer? Summer Camp at Frost Science! We're hosting two camps this year—an eight-week session for 2nd-5th graders starting June 19 at our Museum Park campus and a four-week long Outdoor Explorers program beginning July 10 which takes 6th-8th graders on an adventure through different ecological sites in Miami-Dade County.
Summer learning loss—or "brain drain"—isn't a new concept. Teachers and researchers have long pointed to a noticeable setback when children return to class from a long summer break, with STEM subjects often being amongst the most impacted.
The good news is that enrichment programs and life experiences like the ones offered at Frost Science can combat this loss and even increase children's skill levels before the head back to school.
Our summer camp caps classroom size at 25 students, and all classes are staffed by CPR and first aid certified instructors and scientists. Throughout the eight weeks, kids will embark on four week-long camps (the cycle is repeated to make up the full eight weeks) that bring STEM subjects to life in an interactive and thrilling way.
Does your child like to build and invent things? Do they have a knack for asking questions and making observations? Your engineer-in-training will get a kick out of Crazy Contraptions, a week of planning, drawing, designing, building and testing creations ranging from water structures and towers to intricate laser beams.
In Shark, Shores and More, kids dive into the world of marine science while getting up close and personal with the creatures we share our beaches with. They'll discover how different habitats are connected while exploring our three-level Aquarium and dissecting a squid!
Future aviators will soar to new heights during Flying High, a camp segment that really brings our Feathers to the Stars exhibition to life. The takeaway here? Innovation in flight was only possible through trial and error. Kids will get the chance to test that idea while designing paper airplanes and modifying them to complete obstacle courses—they'll even get the chance to add small motors to their prototypes and really watch them take-off! At the end of the week, they'll follow a drone out on Museum Park and examine how it works to record its surroundings.
Our All About You week investigates the most interesting species on the planet: humans. Here, kids will explore the human body and mind through a series of experiments and activities that include making "brain freezes" (don't worry, it's just ice cream!), practicing yoga and martial arts with certified instructors, and learning how keeping a journal can help make the mind-body connection.
If snorkeling and kayaking around Miami's waterways sounds like a magical summer experience, our Outdoor Explorers camp for the middle school set delivers. Most of this four-week camp is held offsite as campers observe, analyze and collect data from different ecological locations around town in their role as citizen scientists.
Two daily snacks and a camp t-shirt are included with registration, along with an option to purchase a daily pre-made lunch. Before and after care are also available to campers.
There are only a limited number of spots available for our Summer Camp and seats are filling fast! For more information or to register for the June 19 camp session, click here. Registration for the Outdoor Explorers program will be open mid-June.