Food@Science
Coffee@Science: 10:00 a.m. – 4:00 p.m.
Food@Science: 11:00 a.m. – 3:30 p.m. 
For the safety of our visitors, Coffee@Science and Food@Science will be open with a limited menu, including light grab-and-go snacks, pre-packaged meals and a selection of hot food. Indoor seating and outdoor seating areas have been reduced to allow for social distancing. Please check our menu for the latest items available for purchase. Beverage options include great non-alcoholic options and Starbucks coffee favorites. Face coverings are required for all guests, ages 2 and older, including while waiting for your meal at a table. Face coverings may only be removed while actively eating or drinking at a table. Cash will not be accepted.
No outside food or beverage is permitted inside the museum. Food and beverage from Coffee@Science is restricted in most of the museum halls and exhibits. We appreciate your help in preserving our exhibitions and the museum.
Operated by Constellation Culinary Group under the direction of Regional Executive Chef Aaron Janus.
Food@Science is located on Level 1 of the West Wing. Admission to the museum is not required to dine at Food@Science. Museum members receive a 10% discount on all purchases.
Mobile Ordering
To place a Food@Science order online in advance, click here.*
*Please note: The Frost Science membership discount is not available for mobile ordering. To receive the member discount, please order your food onsite at the Food@Science café.
Food@Science has been designed as a Safe Cafe by Constellation Culinary Group. To learn more about the health and safety measures put in place, please scan the QR code.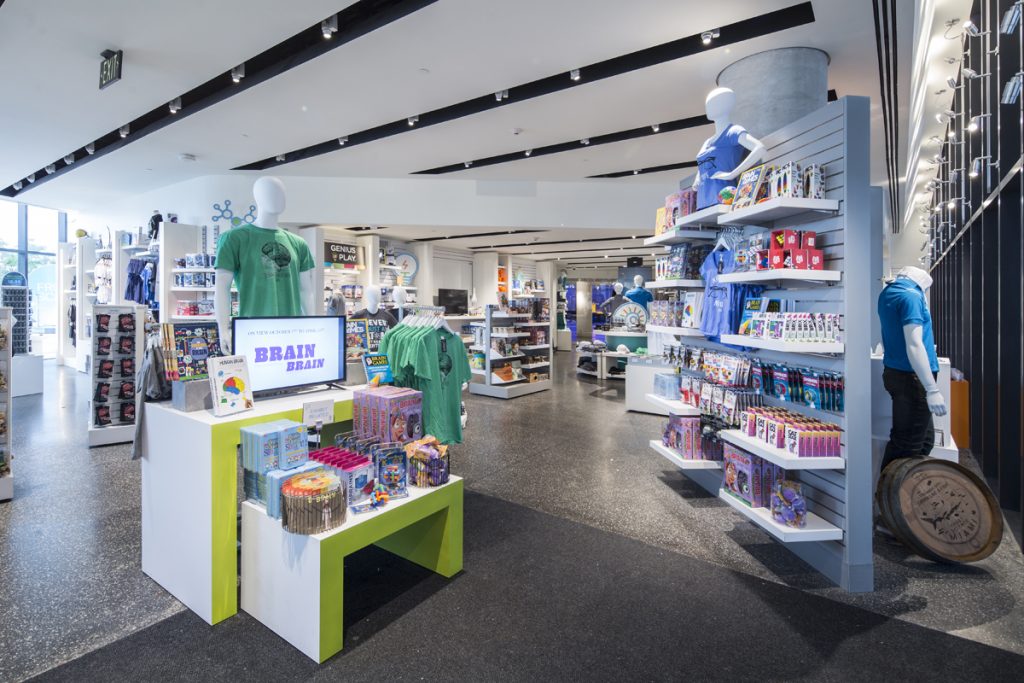 Science Store
Monday – Friday: 11:00 a.m. – 5:00 p.m.
Saturday – Sunday: 11:00 a.m. – 6:00 p.m.
For the safety of our visitors, the Science Store will be open with limited capacity. Looking for the perfect gift or souvenir? Science Store offers a wide range of science tools and toys, t-shirts, books and unique exhibition-related gifts. Your purchase supports the museum's mission to inspire people of all ages and backgrounds to enjoy science and technology, and to better understand themselves and the world.
Science Store is located on Level 1, adjacent to the Ticket Center. Admission to the museum is not required to visit Science Store. Museum members receive a 10% discount on all purchases.
Can't make it to the store in person? You may also purchase select items through our all-new online store!