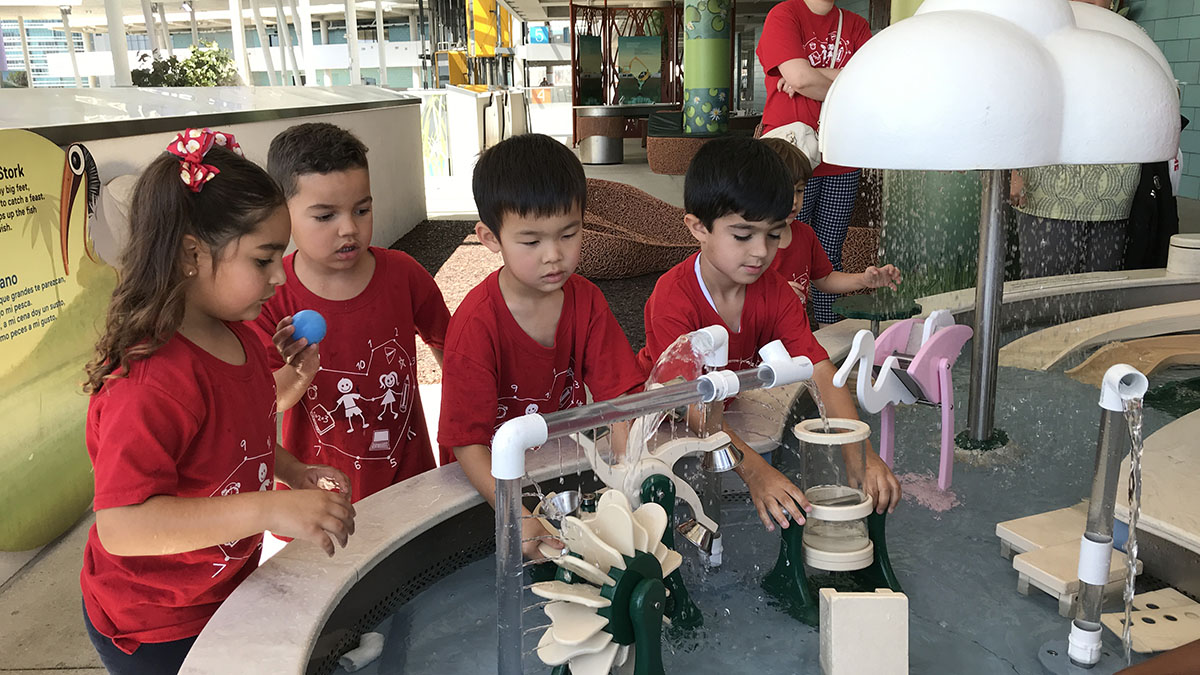 Frost Science has worked for over two decades to enhance science education for our youngest scientists. One of the most powerful ways we've done this is through the development of our ECHOS® professional development model and ECHOS curriculum, which includes 32 engaging hands-on science lessons for children ages three to five. The program has been proven to increase children's science process skills, and ECHOS teachers demonstrate increased knowledge of science content and instructional strategies.
With generous funding from the W. K. Kellogg Foundation, Frost Science recently collaborated with Miami-Dade County Public Schools to align science curriculum and methodology, classroom environment, and parent engagement across Head Start, Title I/VPK and SPED inclusion preschool programs in 15 STEM-Designated elementary schools. The program provided training for teachers and teacher assistants in the full breadth of the ECHOS curriculum, and provided all the materials needed to implement the curriculum throughout the school year. Parent leaders from each classroom attended specialized workshops, learned how to support teaching ECHOS activities, and then volunteered in their child's classrooms. Teachers collaborated in a Community of Practice to learn from each other's experiences. Finally, children visited Frost Science during field trips, and returned with their families for an annual Family Science Day. The two-year project impacted approximately 1,400 children and their families in 35 preschool classrooms, 70 teachers and paraprofessionals/teacher assistants, and 83 parent leaders.
This project builds on the work of the 2014-17 ECHOS Professional Development and Family Engagement project, also funded by the W.K. Kellogg Foundation. The foundation commissioned a case study about the project: Science as a Platform for Family Engagement: A Case Study of the Early Childhood Hands-On Science (ECHOS) Program.