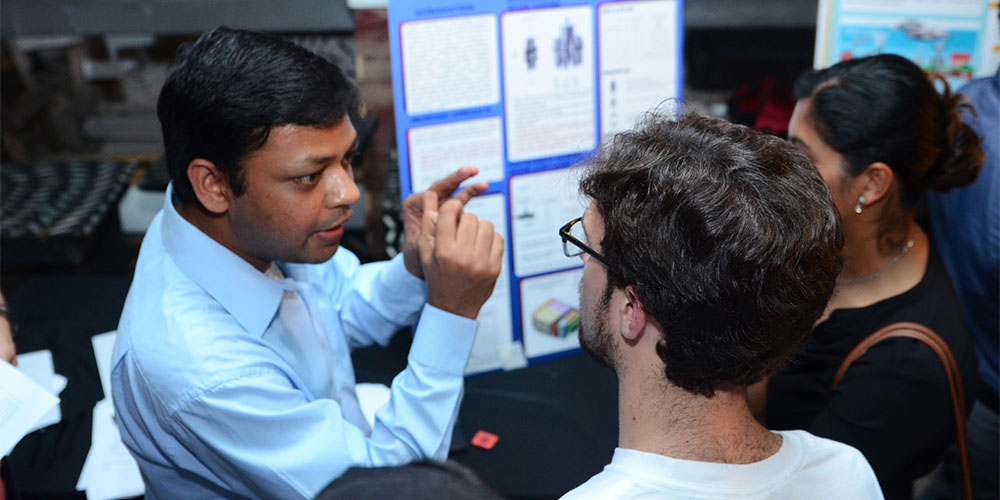 For those 18 and older, Frost Science offers a wide range of options for pursuing areas of personal interest and expertise in a dynamic social environment. Whether you want to try something new, support Miami's environmental resiliency or share a passion with others, Frost Science provides the training and support to make your volunteer experience enriching while helping us reach our goals.
Administrative Volunteer
Help out behind the scenes with important tasks that keep our museum running, including helping with marketing and public relations tasks, putting together special mailings, filing, prep work for events and galas, and more.
Animal Care/Husbandry Volunteer
Help care for the animals at Frost Science by preparing their food, keeping their habitats safe and clean, and conducting behavioral observational studies.
Camp Assistant
Inspire young minds by assisting with Frost Science's award-winning camps—positions available during summer camp and teacher workdays during the school year.
Citizen Science Volunteer
Get your hands dirty and your feet wet as you work with real scientists and other volunteers to clean up local beaches while tracking and trying to eliminate marine debris.
Environmental Conservation Volunteer
Protect and rehabilitate Miami's unique coastal habitats by joining our team to remove invasive plants and replace them with indigenous species. To register for upcoming Museum Volunteers for the Environment (MUVE) Workdays, visit the Frost Science calendar.
Exhibit Docent
Share your passion for science in one of our exhibit galleries matched to your area of expertise, creating deeper engagement for all guests.
Exhibits Maintenance Volunteer
Tap into your skills with tools and creativity in order to help with the maintenance of our building and exhibits.
Gardening Volunteer
Got a green thumb? Dig in, and help our staff plant, tend and grow a variety of plants in our various habitats and gardens.
Greeter
Become the smiling face of Frost Science, greeting guests as they go about their visit, and helping them with directions and general questions.
Group Tour Guide
Lead the way and enrich the Frost Science experience for educational groups visiting on field trips.
Planetarium Operations Volunteer
Help guests enjoy our cutting-edge Frost Planetarium by aiding with seating, the distribution and care of 3D glasses, and answering questions about the shows.
Science Interpreter
Present hands-on activities and demonstrations to engage guests in fun and surprising science learning experiences.
Special Events Volunteer
Limited on time but still want to make a big impact? Become one of our special events volunteers and help with a variety of activities during Frost Science's biggest event days. All ages welcome!
Tech Volunteer
Use your technical expertise to help us with IT maintenance or in special technology-based programs for visitors.
To learn more about a position and apply, please click on the volunteer position you are interested in from the list below.