Get a behind-the-scenes look at how science takes on the challenges of the 21st century inside the Inventors in Residence Lab, located in the Knight Learning Center. Inventors in Residence, a science prize competition and residency program, chooses early-stage inventions that have both local relevance and global significance in their potential impact. Winning scientific teams work in public-facing labs and interact with museum guests, discussing why their work matters, their progress and what hurdles lie ahead. Two winning projects–each having received a $100,000 grant to support a one-year residency at the museum–will be conducting their research through the end of the year.
You can meet our inventors and observe their work every day from 11:00 a.m. to 3:00 p.m.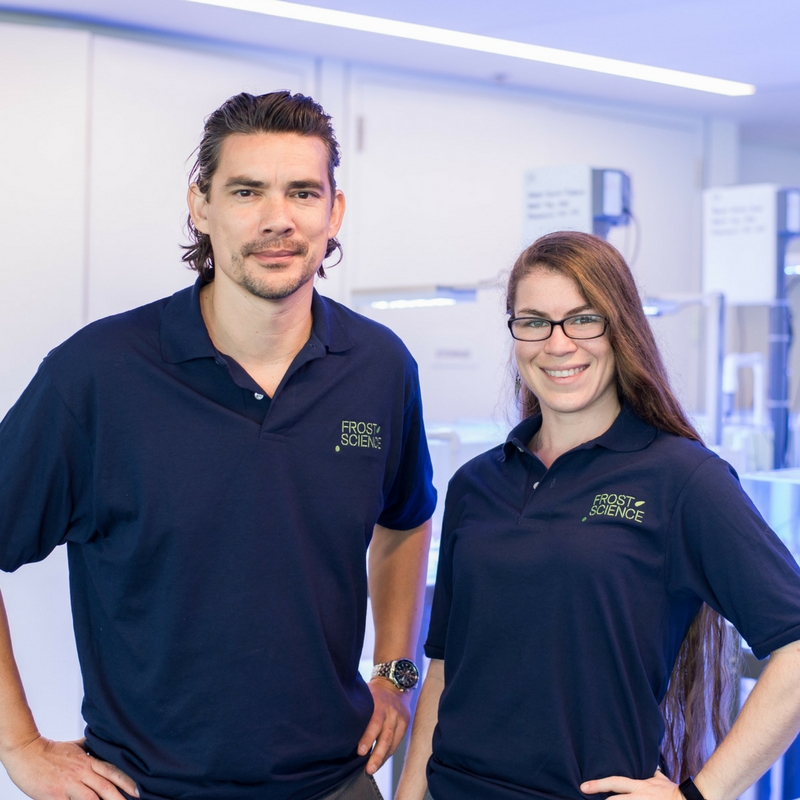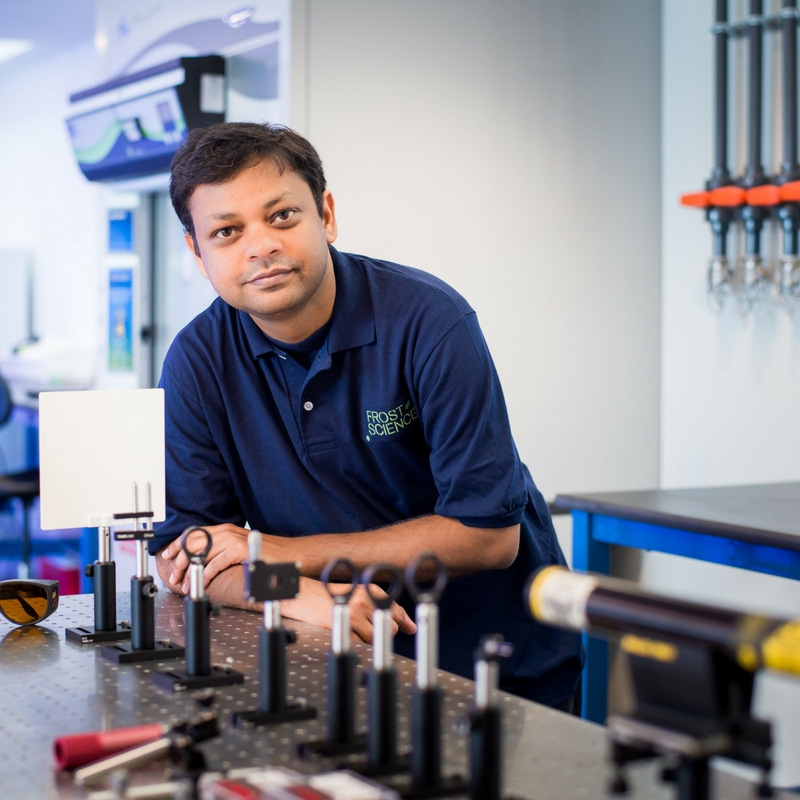 Meet the Inventors in Residence Winners: Corals and Carcinogens
The winners of the first competition are focusing their work on two crucial topics:
Coral restoration with a focus on growing corals that are more resilient in warmer oceans
Detecting environmental carcinogens in near-real time, with the goal of helping people avoid them and thereby reducing dangerous exposure
The coral team consists of Dr. Andrew Baker, an associate professor of marine biology and ecology at the University of Miami's Rosenstiel School of Marine and Atmospheric Science, and Dr. Rivah Winter, a curator of aquarium content and marine science at Frost Science. They want to make corals more climate-change resilient by developing ways to keep more algal symbionts inside coral tissues in warmer water temperatures, maintaining the mutually beneficial relationship between the algae and corals that is necessary for coral survival. The team plans to use these methods to increase the heat tolerance of corals used for reef restoration, helping them survive as ocean temperatures rise.
Carcinogen prize winner Dr. Prasoon Diwakar is a senior research associate at the Centre for Materials Under Extreme Environment (CMUXE) at Purdue University, where he uses lasers and other optical methods for various applications including energy research, remote sensing and environmental monitoring. At Frost Science, Diwakar is developing a portable, near-real time, cost-effective carcinogen detector using a method known as laser-induced breakdown spectroscopy (LIBS), where the light from the laser is used to breakdown the sample into its elemental components. This method is used to detect known carcinogens–including toxic elements and pollutants–from air, water, and food samples of products used in daily life. Frost Science visitors can see real-time chemical analysis of such samples, and determine if there are any potential carcinogens or toxic elements present.
The Inventors in Residence program was conceived by engineer and entrepreneur Dr. Ted Caplow and is being jointly developed by Caplow, Nathalie Manzano and Frost Science. Caplow is the founder of immersive science education pioneer New York Sun Works. Dr. Caplow generously supports the inaugural Inventors in Residence at Frost Science.