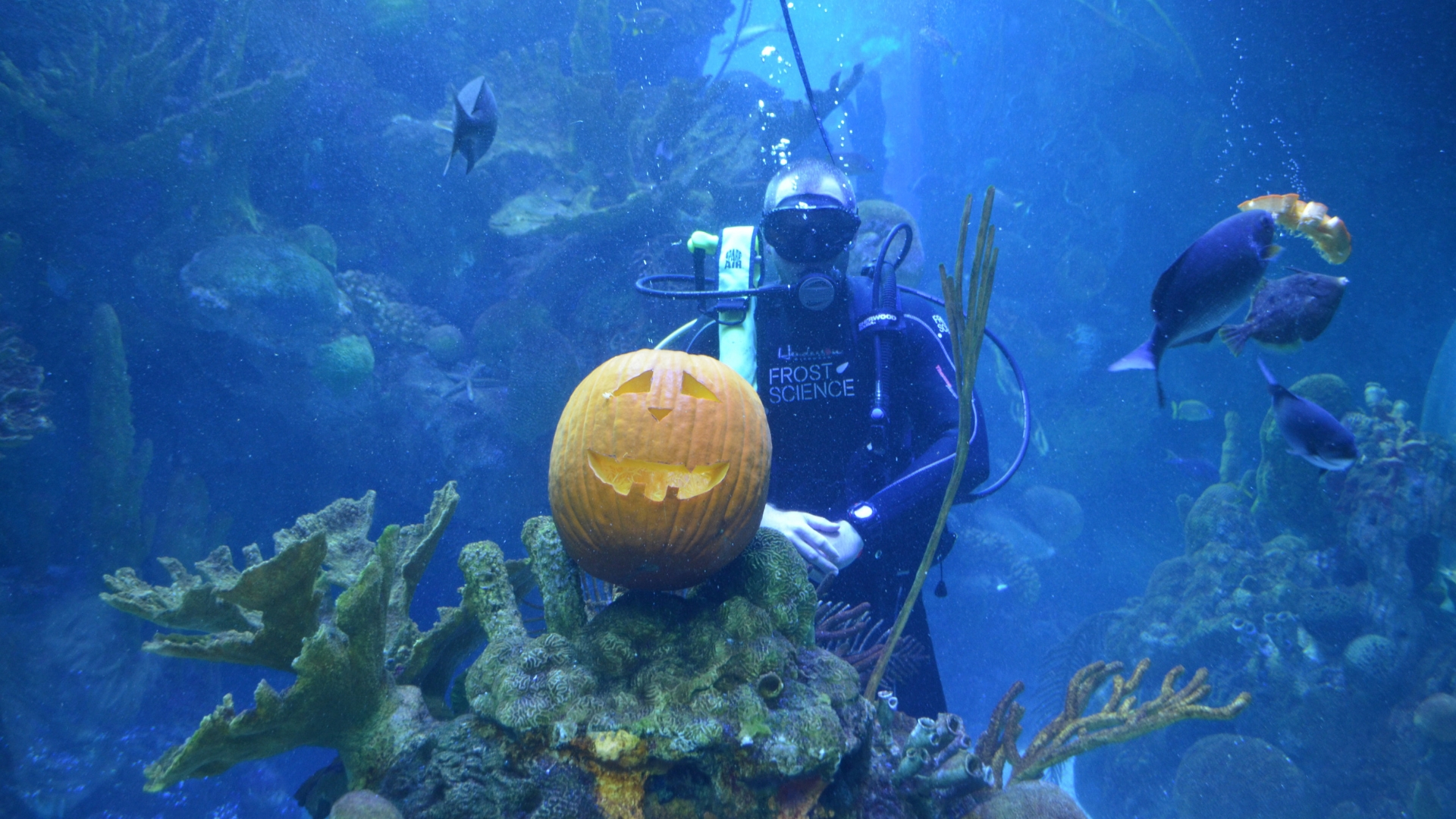 Calling all gals and ghouls! Visit the Phillip and Patricia Frost Museum of Science on Saturday, October 27 for the 2nd Annual Spooky Science Monster Mash, a unique STEAM spin on Halloween with bone-chilling science experiments and creepy, cool encounters throughout the day. Suit up in your favorite costume and explore the museum's newest special exhibition, "Creatures of Light: Nature's Bioluminescence." Explore the diversity of organisms that glow and learn how scientists study this amazing natural phenomenon. Welcome to the world of bioluminescence—the generation of light by living things.
Some of the day's spooky science includes live science shows and demonstrations, underwater pumpkin carving in the aquarium, animal encounters and more.
Spooky Science programming is free with paid museum admission. All programming is ongoing throughout the day (11:00 a.m. to 4:00 p.m.).
Celebrate Oktoberfest at Frost Science!
Join our friends from Wynwood Brewing Company and Constellation Culinary Group for an Oktoberfest Tap Takeover from 11:00 a.m. to 4:00 p.m.! Enjoy a variety of draft beers, Oktoberfest-themed food buffet and good vibes as we celebrate the start of fall.
Costume Guidelines:
Costumes must be family-friendly and may not be offensive or objectionable as determined by museum personnel.
Costumes may not include a mask; headwear is permissible so long as the face is visible.
Costumes may not be primarily based upon a depiction of any particular race, religion, nationality, or condition of disability.
Costumes may not make an overt political statement of any kind.
Costumes may not contain any weapons or any item that might be mistaken for a weapon.
Costumes may not contain sharp objects or other components that might pose a risk to a guest or animal.
Costumes may not drag on the ground.
Guests who do not adhere to these guidelines may be refused admission or asked to leave the museum unless his/her costume can be modified to adhere to these costume guidelines.
All interpretation/implementation of these Costume Guidelines shall be made by museum personnel in their sole discretion.  These Costume Guidelines are subject to change without notice.
Parking Instructions
Limited onsite parking. Learn more at frostscience.org/parking.