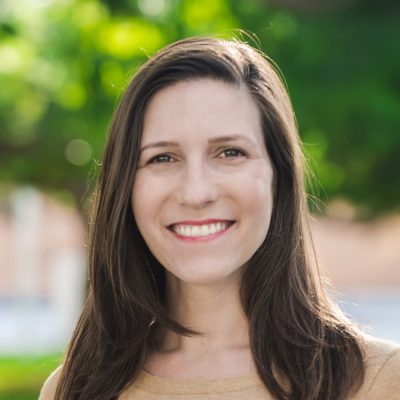 Rebecca Mandelman brings over 15 years of corporate and nonprofit experience to Frost Science as Senior Vice President for External Affairs and Strategic Partnerships. In her role, Mandelman directs the museum's external strategies across multiple departments, including fundraising, community engagement, government relations, marketing and communications.
Prior to joining Frost Science, Mandelman served as vice president for strategy and engagement at The Miami Foundation, where she directed development efforts and led public affairs and communications initiatives. By building strong relationships and multi-sector partnerships, Mandelman led her team to achieve record financial growth, diversify the organization's donor base, and launch a robust policy agenda focused on solutions around sea-level rise, public spaces and transportation.
Mandelman also served as deputy executive director of the Americas Business Council Foundation, a private philanthropy focused on Latin American social entrepreneurship, and led corporate and event fundraising as the senior director of development at the New World Symphony during the construction and grand opening of its Frank Gehry-designed Miami Beach facility. Earlier in her career, Mandelman specialized in marketing and fundraising for the City of Miami Beach's Cultural Affairs Division, the City of Miami Mayor's Office, Gen Art and PODER magazine. A lifelong basketball fan, Mandelman worked in international public relations for the National Basketball Association after college.
Mandelman graduated cum laude from Georgetown University and received her MBA from Northwestern University's Kellogg School of Management.