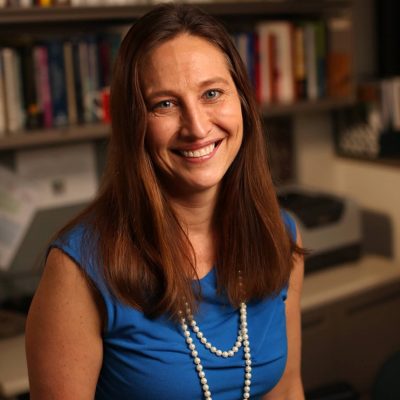 As the Knight Vice President of Education at Frost Science, Dr. Leah Melber oversees the development and management of all educational activities within the museum and those that serve the community. Dr. Melber also works to strengthen Frost Science's existing educational partnerships and works with educational thought leaders to advance science literacy.
Prior to joining Frost Science in 2017, Dr. Melber worked extensively in the field of education, garnering over 26 years of experience working at institutions that include the Lincoln Park Zoo in Chicago, the Natural History Museum of Los Angeles County, the Washington State Historical Society and the King Abdulaziz Center for World Culture in Dhahran, Saudi Arabia. Her experience also includes time as elementary school teacher and a university professor in the area of teacher education.
She's been awarded the "Distinguished Informal Educator Award" by the California Science Teachers Association, the "Promising Leadership Award" by the Association of Midwest Museums and the "Excellence in Practice Award" by the Education Committee of the American Alliance of Museums. She has published numerous peer-reviewed articles and several books, including her recent edited volume, a collection of essays by museum leaders such as herself,  through AAM Press, "Teaching the Museum."
Dr. Melber received her Bachelor of Arts in zoology from the University of New Hampshire, a Master of Arts in education from Pepperdine University, a Doctorate of Philosophy in educational psychology and a secondary area of study in public administration from the University of Southern California.