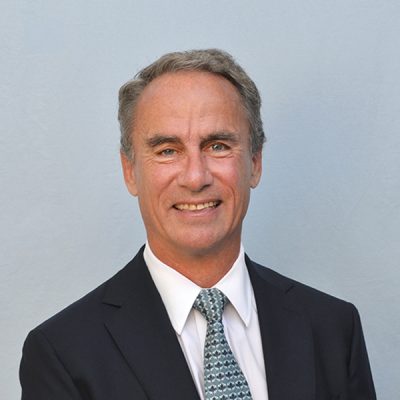 The former Director and Senior Scientist for the Smithsonian's Tropical Research Institute, Dr. Eldredge "Biff" Bermingham oversees all science content and scientific research at Frost Science, and ensures the accuracy of science throughout every aspect of the Museum's planning and development of exhibits, programs and publications.
Bermingham comes to Miami following more than two decades with the Smithsonian Institution, where he served in several scientific research and executive roles. He most recently led the Smithsonian Tropical Research Institute (STRI) in Panama, one of the world's leading centers for investigating biological diversity. There, he oversaw a budget valued at $35 million annually and supervised a resident staff of 400 people, along with 1,400 visiting scientists.
Bermingham's career includes a number of research and academic posts at some of the world's top universities and institutes. He has held a professorship at McGill University in Montreal, Canada, and has also served as an Alfred P. Sloan Foundation postdoctoral fellow at Cornell University. He has published more than 200 articles in peer-reviewed publications around the world and edited the book, "Tropical Rainforests: Past, Present and Future." Bermingham earned a bachelor's degree from Cornell University and a Ph.D. in genetics from the University of Georgia.