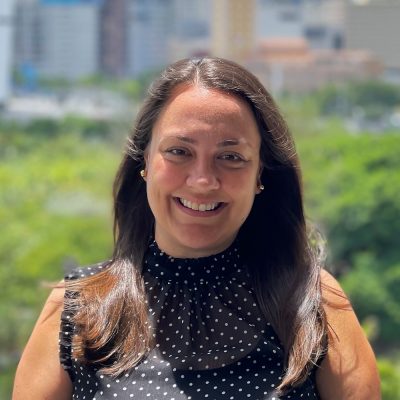 Adria Greenhauff brings over 12 years of nonprofit marketing and strategic communication experience to Frost Science as Director of Foundation Relations. In her role, Greenhauff works collaboratively with team members across the organization to raise funds that support the museum's operational, educational and conservation priorities through developing and managing relationships with foundations.
Before joining Frost Science, Greenhauff served as a grant writer for Miami Dade College Foundation, helping secure over $4M in funding to support educational programs and student scholarships during her tenure there. Greenhauff has also held marketing roles at Miami City Ballet, developing digital fundraising campaigns during its milestone 30th anniversary season, and AB&A Advertising, spearheading content development for Nicklaus Children's Hospital and Nicklaus Children's Hospital Foundation.
Greenhauff received a Bachelor of Arts in Liberal Studies with a concentration in media and communications from Florida International University.