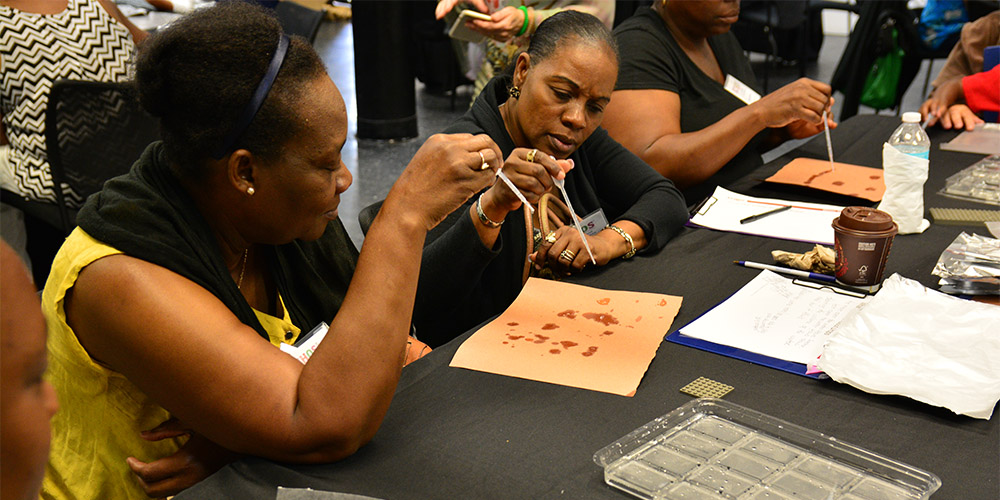 Workshops
ECHOS workshops provide teachers and teaching assistants guidance on presenting the ECHOS curriculum to their students. Workshop leaders model presentations of lessons and iCards while covering topics such as classroom management, science area set-up and development, scheduling and the direct inquiry approach.
ECHOS Professional Development Resource Guide
The guide is designed to help professional development specialists introduce the ECHOS program to teachers, assistants and parents. It includes a description of the implementation approach, PowerPoints for workshops that can be adapted to meet various needs and short videos of the key science concepts covered in the units. For more information, email acolbert@frostscience.org.
Coaching
The ECHOS Classroom Observation/Coaching Tool measures teachers' use of instructional strategies and children's use of science process skills. Observers can use the electronic, browser-based version of this tool on their smartphone, tablet or laptop to capture interactions between the teacher and a small group of children.
In addition to the above, the tool provides a set of questions related to fidelity, the degree of congruence to the design of the ECHOS program. It's used to check on curriculum-specific aspects including: sequencing of lessons, working with small groups, reinforcing key concepts, ease of lesson delivery, child engagement and more.
Learn more about the ECHOS Classroom Observation/Coaching Tool.