Explore the museum, virtually, with our engaging virtual field trip and virtual outreach experiences.
Each virtual field trip includes:
Price: $250 per class of up to 30 students
Interactive video tours include access to two password protected 30-minute video experiences of the Power of Science and Feathers to the Stars exhibitions, with built-in stopping points for students to think critically about what they are exploring with accompanying worksheets and provided guided questions for educators. These videos will be available the business day prior and day of the scheduled field trip for use.
Guided tours include a Frost Science Educator leading students on a journey through one of our most lively areas, the Aquarium: Dive Level. Students will dive in and be immersed in a world of marine life including friendly fish, colorful corals, and sensational sharks. They will be able to directly ask questions to the educator during this exciting and engaging 30-minute experience. This experience must be scheduled in advance and will be confirmed five (5) business days prior.
Virtual outreach experiences or additional guided tours can be added on for an additional fee.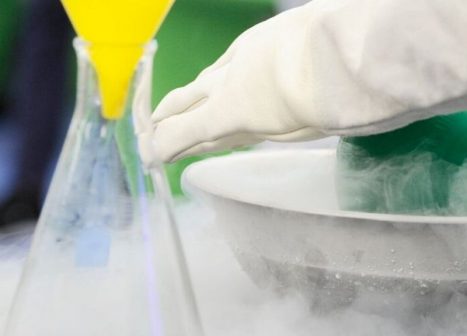 Book a virtual outreach to bring a fun scientific experience to your classroom or group. All you need is an internet connection!