Rooftop Terraces
Explore the energy of the elements on the Frost Science rooftop and wander through a showcase of native vegetation.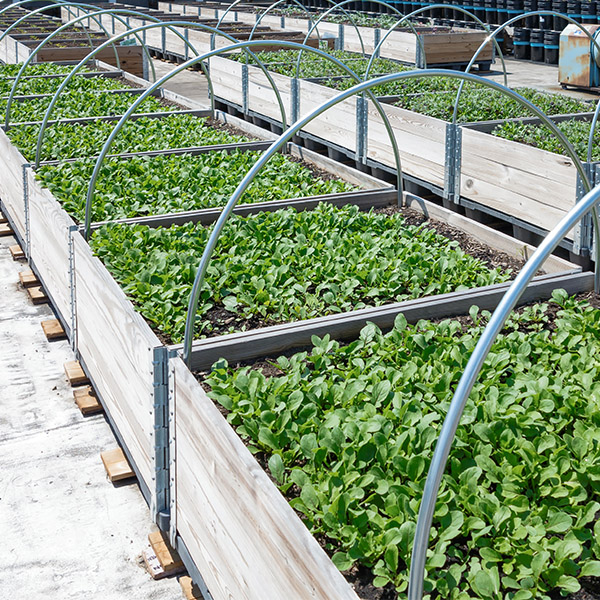 The rooftop gives guests access to the power of the elements—sun, wind and rain—and collects data to study patterns in the natural systems around us. Acting as a living roof, the terraces showcase native vegetation and urban gardens.
To take advantage of Florida's ample sunlight, and as part of the museum's sustainability mission, a solar panel farm, consisting of photovoltaic solar panels donated by Florida Power & Light Company (FPL), generates electricity for the building, and helps us offset our energy usage.
The roof also includes two weather stations, each monitoring daily weather such as rainfall, humidity, and sunshine to create a database used to learn about Miami's climate. The two stations, provided by WeatherBug and WeatherSTEM, provide unique views of real-time weather through their HD cloud cameras and web interfaces, allowing visitors to see changes in weather over time.