Project Mars
Imagining NASA's bold missions to the Moon and Mars just got a boost of creativity.
What will astronauts see, feel and experience?
NASA is building a plan for Americans to orbit the Moon, land astronauts on the surface, and establish a lunar orbiting platform to host astronauts farther from Earth than ever before. The work NASA will do on the Moon in the coming years will serve as a critical precursor to an eventual series of crewed missions to Mars.
NASA and SciArt Exchange co-organized the Project Mars Competition, a global video and graphic arts competition that provided an opportunity for college students and early career professionals to learn about NASA's deep space exploration efforts including the agency's Orion spacecraft, Space Launch System rocket and Gateway planned near the Moon, and create their vision of what NASA's leadership in deep space will look like. Entries included film and poster submissions that envisioned NASA's missions and what astronauts might see, feel and experience on those missions.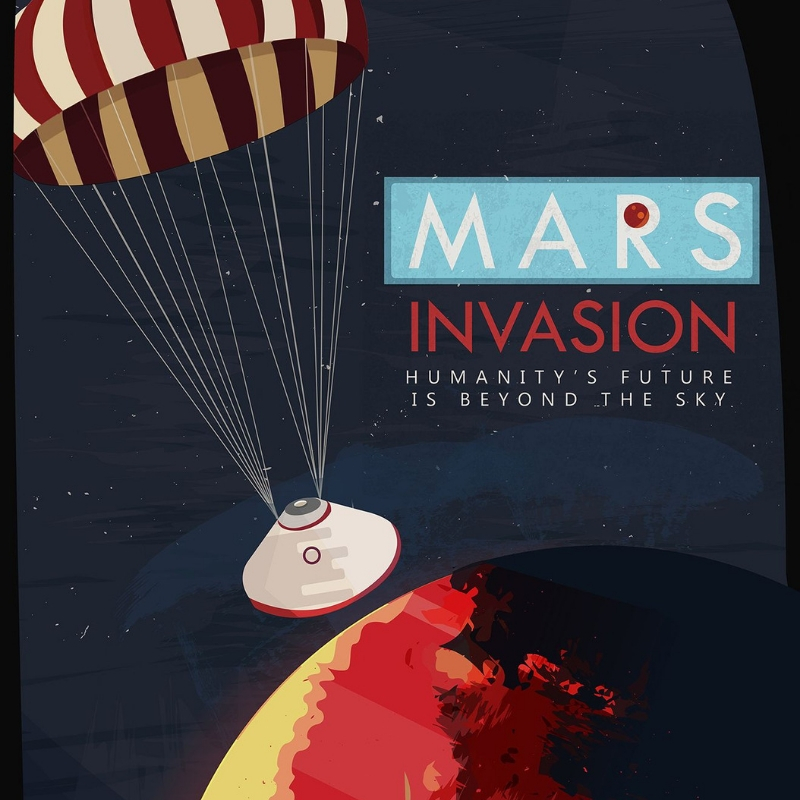 Project Mars encouraged talented storytellers to enter short films or posters in the competition. The entries were judged by a stellar team of film and graphic industry professionals, as well as NASA astronauts, including Gareth Edwards, the director of Star Wars Rogue One; Mickey Fisher, writer and producer of National Geographic Mars; and Joshua Grossberg, VP Creative of McCann NY, a world-renowned advertising agency.
The winning posters form the basis of our outdoor photo exhibition, on view now on the museum's Science Plaza. The winning films are currently on view in the Feathers to the Stars exhibition.