Nature's Superheroes: Life at the Limits
Get a fascinating glimpse of the breathtaking diversity of the natural world and the power of natural selection.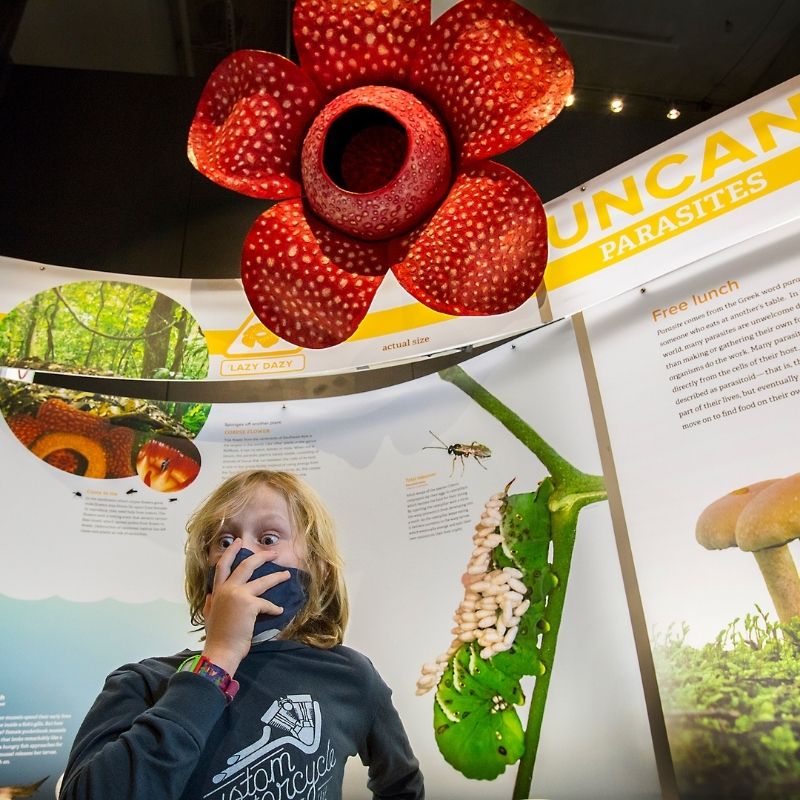 Discover nature's most unusual, extreme and bizarre creatures.
Holding your breath for up to two hours. Gulping down a snack 10 times your own weight. Living in crushing depths where there is no sunlight to support life. These may sound like superpowers to humans, but somewhere on this planet, an organism is using one of these extraordinary talents to go about its daily tasks. Nature's Superheroes: Life at the Limits, a new special exhibition at Frost Science, explores the remarkable "superpowers" that some extraordinary organisms have evolved to survive and thrive, even under extreme conditions.
Offering a fascinating lens on the world's most remarkable organisms, Nature's Superheroes describes the diverse strategies and adaptations that have evolved to aid species in their survival. Find out which giant mammals can survive for hours without breathing, witness bizarre mating serenades and meet the ultra-tough species that seems almost indestructible.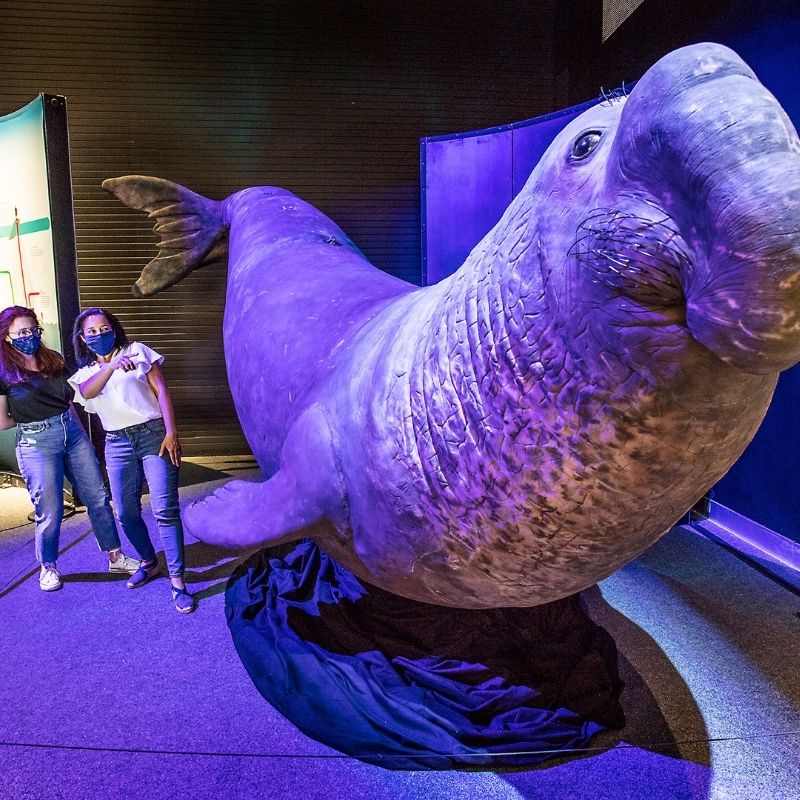 Featuring life-size and larger-than-life models, videos and interactive exhibits, immersive environments and lifelike dioramas, Nature's Superheroes highlights an array of organisms with surprising ways of thriving in harsh environments, finding a mate or their next meal, leveraging strength, endurance, speed and more.
Visitors can explore a mysterious cave inhabited by animals without eyes, discover a larger-than-life model of a Hercules beetle, smell the pungent odor of a carrion flower and test out the "super powers" of select species from the exhibition in a kinetic digital game.
Nature's Superheroes: Life at the Limits will be on view from Saturday, October 10, 2020 through Sunday, April 11, 2021 inside the Hsiao Family Special Exhibition Gallery on the first floor of the museum. Admission to Nature's Superheroes: Life at the Limits is included with all museum admission tickets.
Nature's Superheroes: Life at the Limits is organized by the American Museum of Natural History, New York.
Photos: AMNH/D. Finnin/R. Mickens