Mammoths: Ice Age Giants
Go back in time to explore the diversity, adaptation and extinction of giant beasts that roamed North America 10,000 years ago.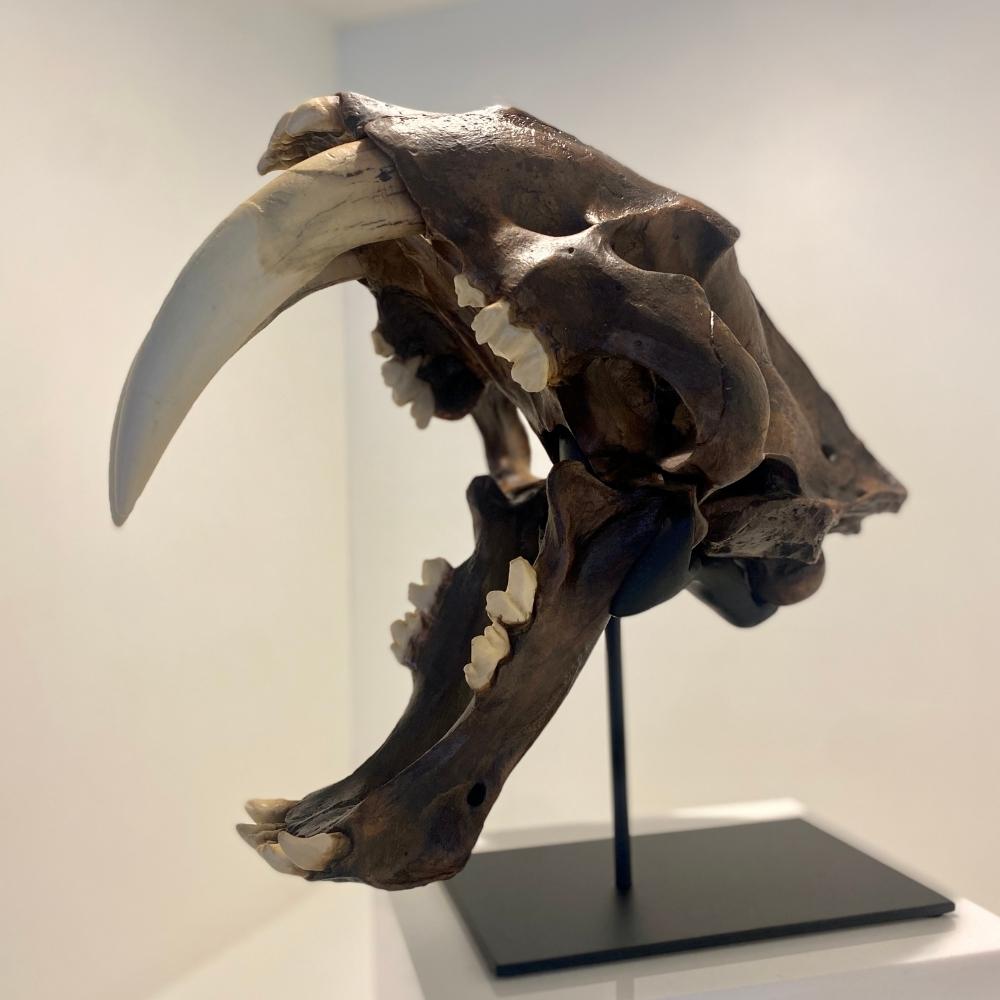 Walk alongside the gentle giants that made the Ice Age tundra their home.
Need to escape the heat? Enter the Ice Age world of the woolly mammoth (Mammuthus primigenius).
In this special exhibition, you'll discover life at the peak of the last glaciation through the eyes of the charismatic megafauna, or giant animals, that dominated the landscape 10,000 years ago. In our immersive theatre, you'll hear from leading researchers as you learn about their work to bring the past to life.
At the heart of the exhibition, you'll come face to face with a juvenile mammoth skeleton from the personal collection of Dr. Aaron J. Rollins. Don't let the word juvenile fool you – our mammoth skeleton stands about 10 feet tall. After you learn about our specimen's unique natural history, you'll be able to use our selfie station to show your friends how you measure up to this Ice Age beast.
Mammoths weren't the only Ice Age creature that roamed North America 10,000 years ago. In this exhibition, you'll see the skulls and teeth of mastodons, sabre tooth cats and American lions, all creatures that shared their habitat with the woolly mammoth. You'll also learn more about how mammoths and mastodons relate to their living elephant relatives.
Did humans play a role in the woolly mammoth's extinction? You'll hear about how humans and mammoths interacted throughout North America and get to weigh evidence to make your own decisions.
Mammoths: Ice Age Giants is on view on the fourth floor of the museum's West Wing. Admission to Mammoths: Ice Age Giants is included with all museum admission tickets.
Specimens for Mammoths: Ice Age Giants are provided from the private collection of Dr. Rollins Family and the Florida Museum of Natural History, located at the University of Florida. Support for the exhibition is made possible by a contribution from Elite Body Sculpture. Additional academic support was provided by the Florida Museum of Natural History.
Click here to access the Mammoths: Ice Age Giants Educator Guide for curated activities, worksheets and more.