Design Lab: Engineering
Put on your thinking cap and explore the science behind engineering!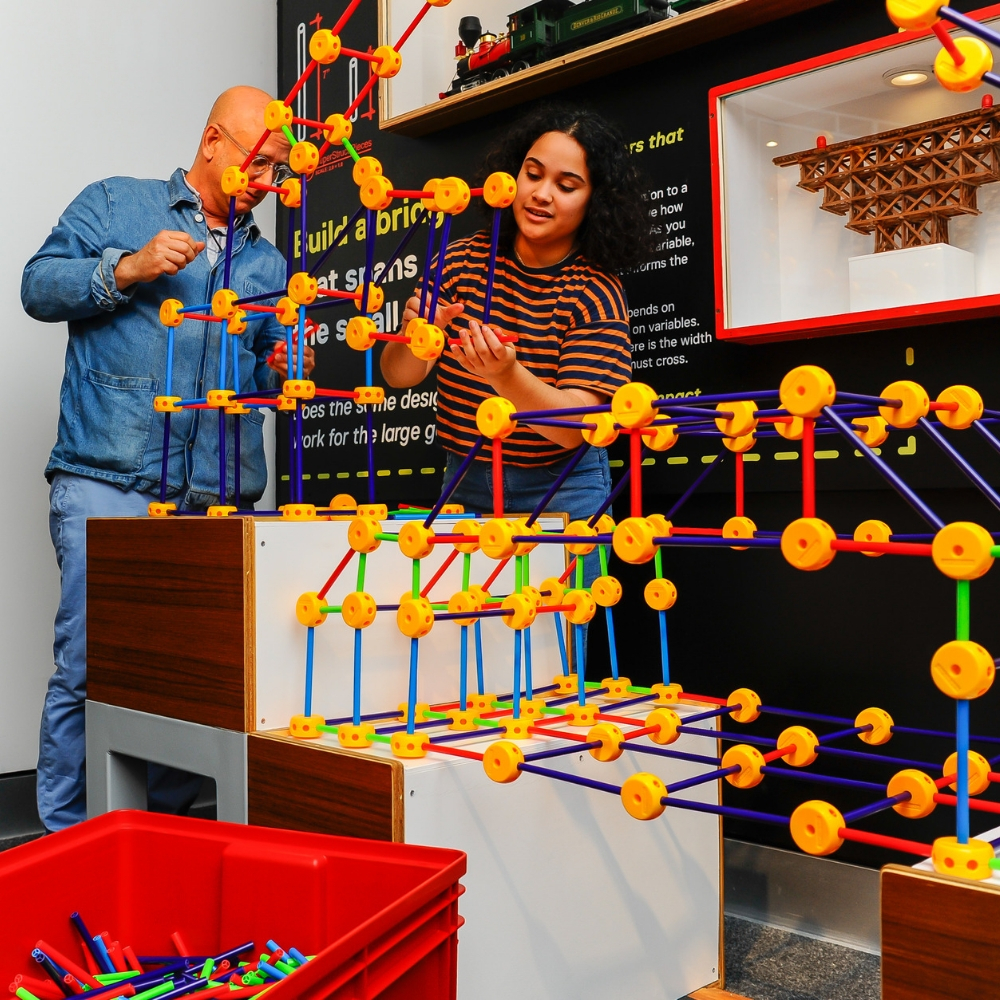 Put on your thinking cap and explore the science behind engineering! Part exhibition, part laboratory, Design Lab presents you with the challenges engineers face while putting your critical thinking skills to the test in a laboratory setting.
To invent, you must see a problem, then think critically and creatively to achieve a solution. You might even have to head back to the drawing board a few times. Iterate, draw conclusions, make changes, test again-it's all part of the process.
That's the premise behind Design Lab, a rotating exhibition space that explores the fascinating intricacies of design while pushing the boundaries of your critical thinking skills and creativity. Part exhibition, part hands-on laboratory, this unique space will give you an in-depth look at different facets of design.
Our first Design Lab subject: engineering. Almost every aspect of our daily life is influenced by engineering. From toothbrushes to life saving medical equipment, many of the things we use every day were designed by engineers.
In the first part of our exhibition, you'll encounter vintage iterations of these everyday objects and discover how they helped us solve challenges we faced in the past. You'll also participate in hands-on activity tables that will help you learn about the engineering design process first-hand.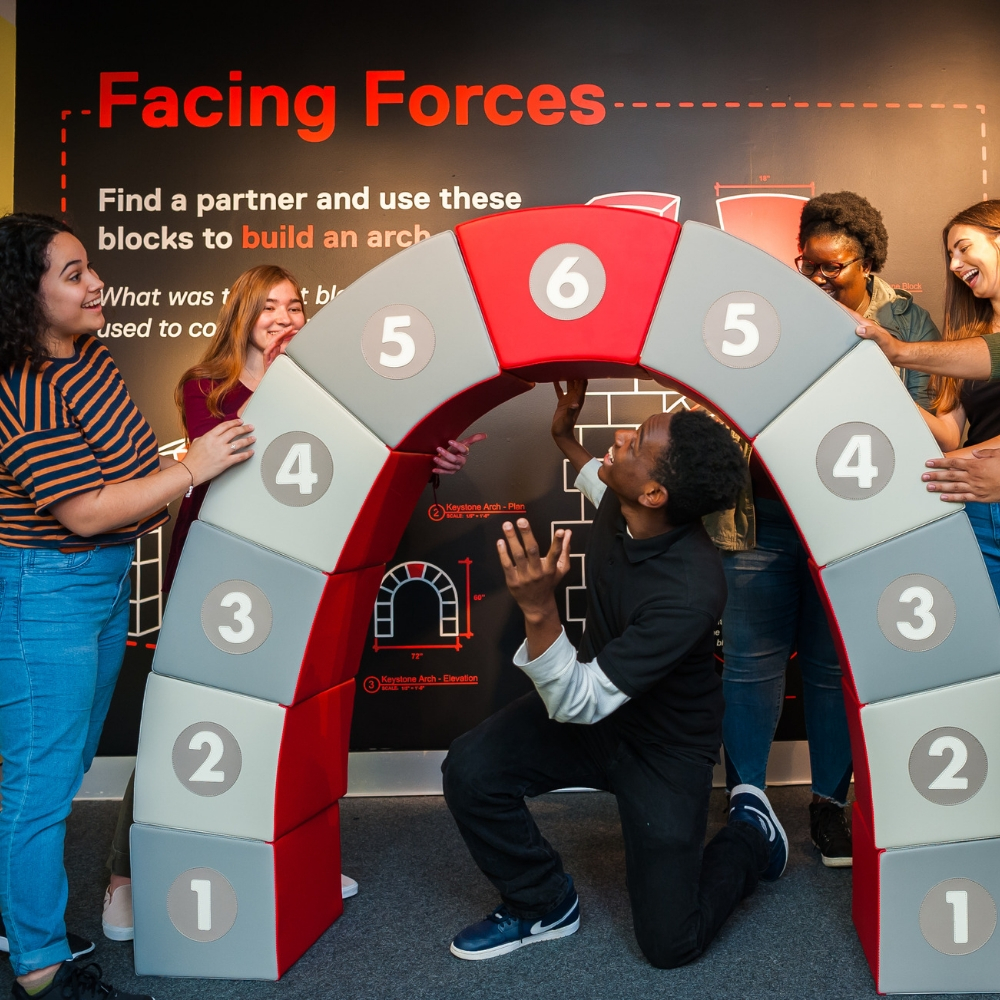 In the second part of our exhibition, you'll find our dynamic Design Lab workshop. Here, you'll be tasked with solving a design challenge that puts all of your newfound knowledge to the test. You'll have to ask questions, imagine, plan, create and improve upon a solution to achieve the goal.
Highlights of the exhibition include:
Interactive teasers and puzzles
Engineering exercises that include building a bridge and a five-foot tall keystone arch
Vintage objects on loan from The Wolfsonian–FIU
Design Lab workshop
Please note: The lab portion of the exhibition will be open from 10 a.m. to 4 p.m. daily, with challenges taking place every 30 minutes.