Our current global health crisis has highlighted the ways in which the health of humans, animals, and the environment are inextricably linked—a concept central to the work of the Smithsonian Conservation Biology Institute's Global Health Program. Join us for a special Virtual Scholar Talk—We Are All Connected: Saving Species and Preventing Pandemic—with Smithsonian Global Health Program veterinary fellow Dr. Maureen Wanjiku Kamau as she shares how we are all connected.
Presented by Smithsonian Affiliations, this hour-long program will feature a presentation from researchers in the Global Health Program and will include the opportunity for audience participants to submit questions in the chat.
Register for the Virtual Scholar Talk at 1:00 p.m. via Zoom here.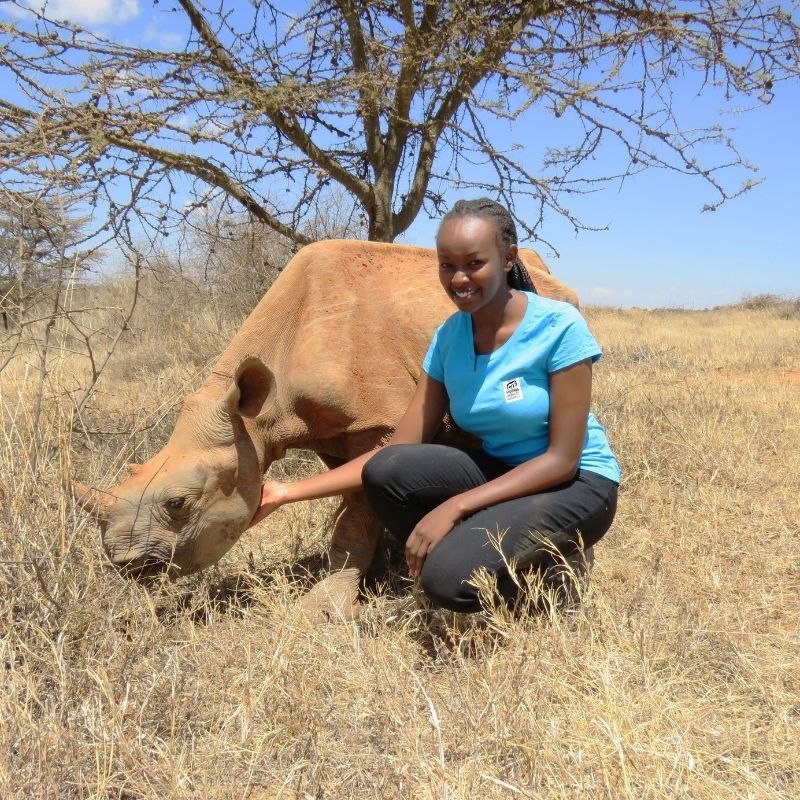 Dr. Maureen Kamau is a veterinary research fellow in One Health with the Global Health Program, which takes a One Health approach to improve the lives of wildlife, people and domestic animals. In partnership with the Kenya Wildlife Service, Mpala Research Centre and Ol Jogi Wildlife Conservancy, she is based in Laikipia, Kenya, to increase regional wildlife veterinary capacity, conduct research, and contribute to outreach and training. She is passionate about applying her acquired professional and practical skills to positively impact society. In particular, she hopes to contribute to wildlife conservation and help subsistence farmers and policy makers make better informed decisions from evidence-based scientific findings.