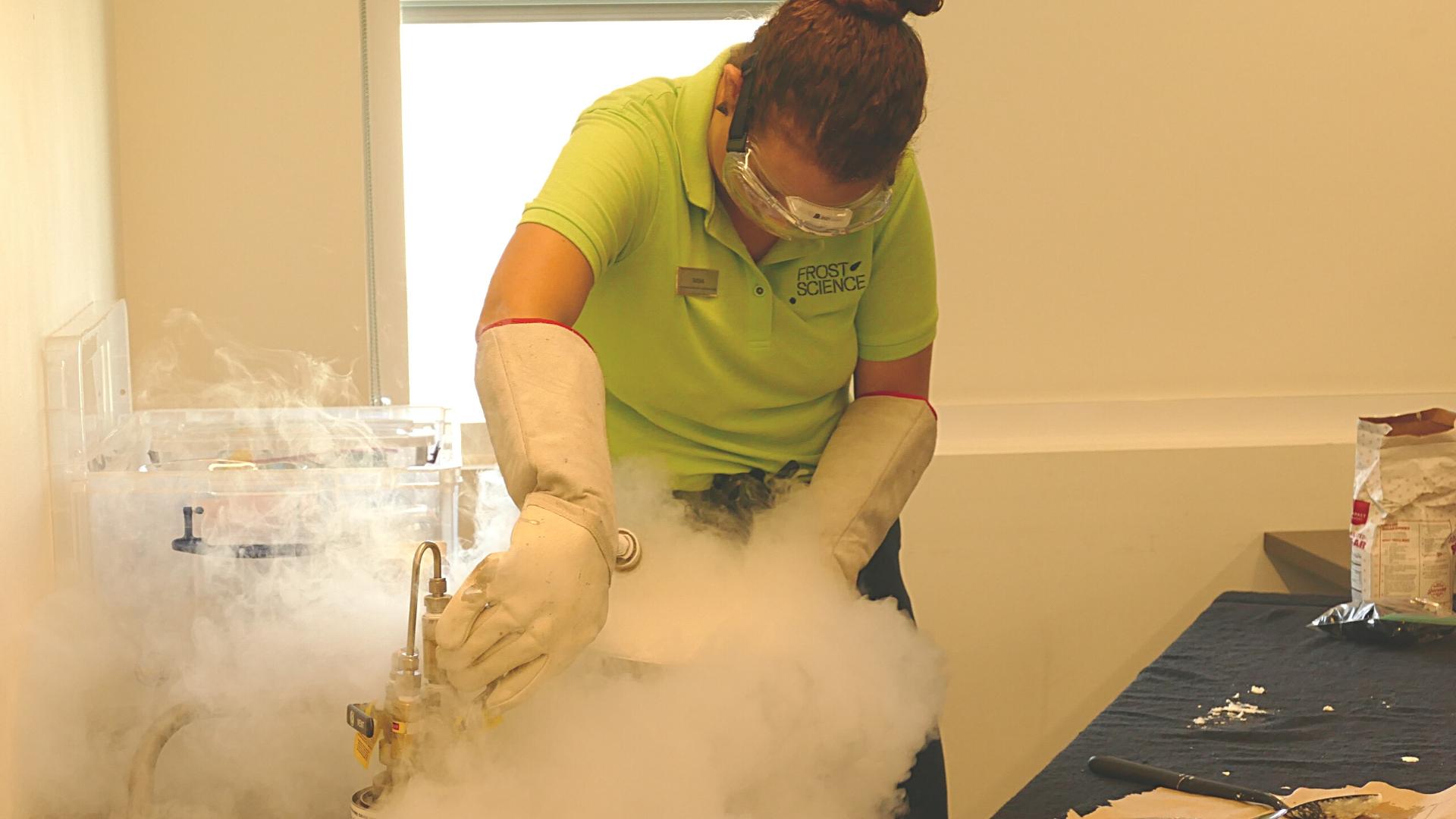 Explore the wonders of science through a weeklong  virtual camp themed around the amazing science showcased at Frost Science. To learn more about all our Summer Camp themes, visit our Summer Camp page.
Week 4: June 29 – July 2
Kitchen Chemistry
Catalyze your summer with cool chemical combinations that are sure to fuel your curiosity for science. Put your taste buds to the test with experiments on molecular gastronomy and explore the science behind mixing flavor molecules to make sauces. Move on to the next course by exploring the microstructure of proteins, carbohydrates and fats and sweeten your investigation by revealing the sneaky vitamins and minerals hiding in everyday foods like cereal through a hydration experiment.
*Please note adjusted pricing for 4-day camp week.