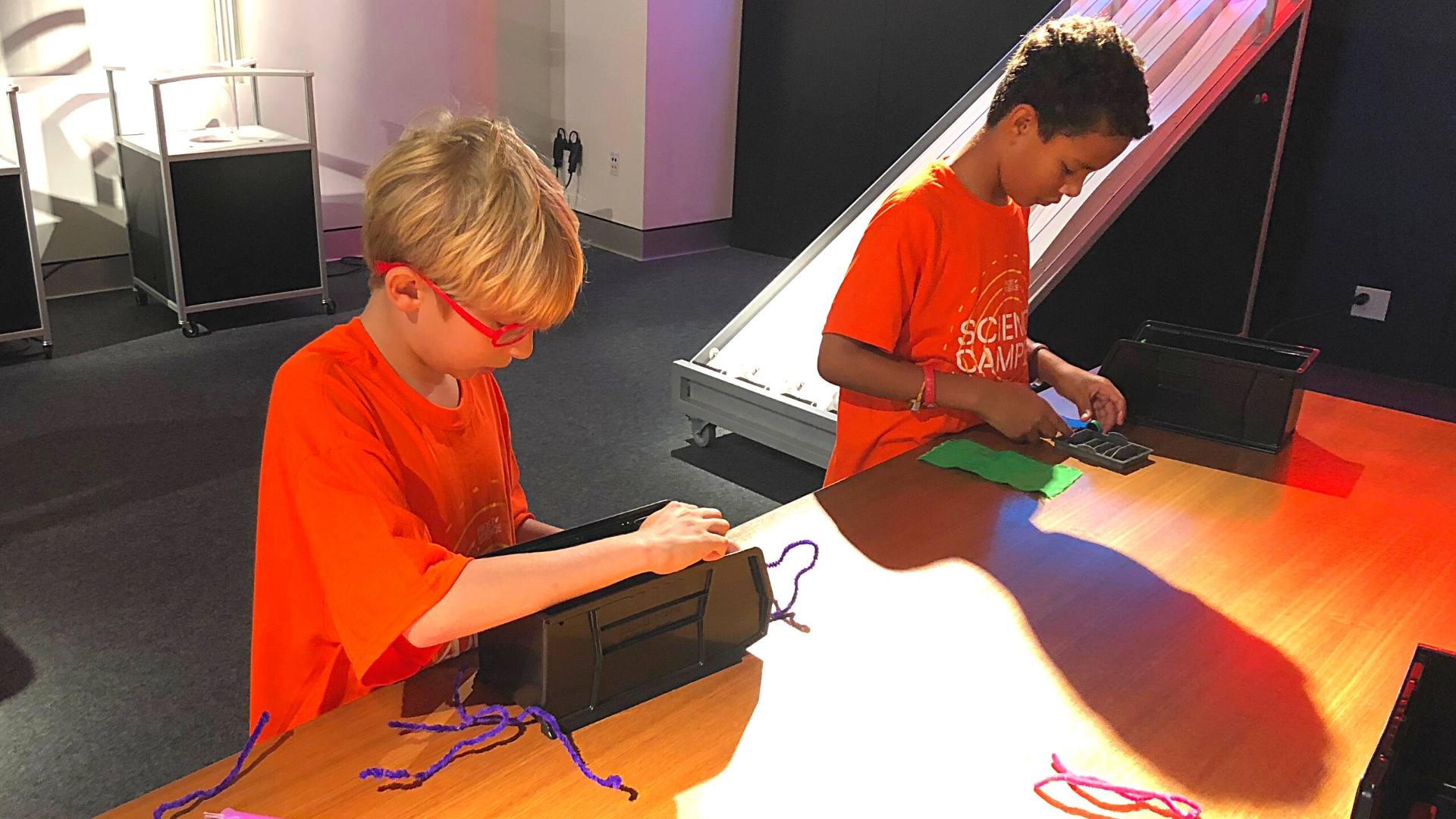 Explore the wonders of science through a weeklong  virtual camp themed around the amazing science showcased at Frost Science. To learn more about all our Summer Camp themes, visit our Summer Camp page.
Week 9: August 3 – 7
Creative Constructors
Put on your hard hat and step into an engineer's shoes and design process! Create your own waterproof sand while delving into materials science and investigate the mechanics behind household objects through a hands-on deconstruction and reconstruction investigation. Work with fellow engineers to construct your own structure from blueprint to build of your completed design, before testing out towers, tunnels and even rollercoasters!
This week of summer camp is now sold out.