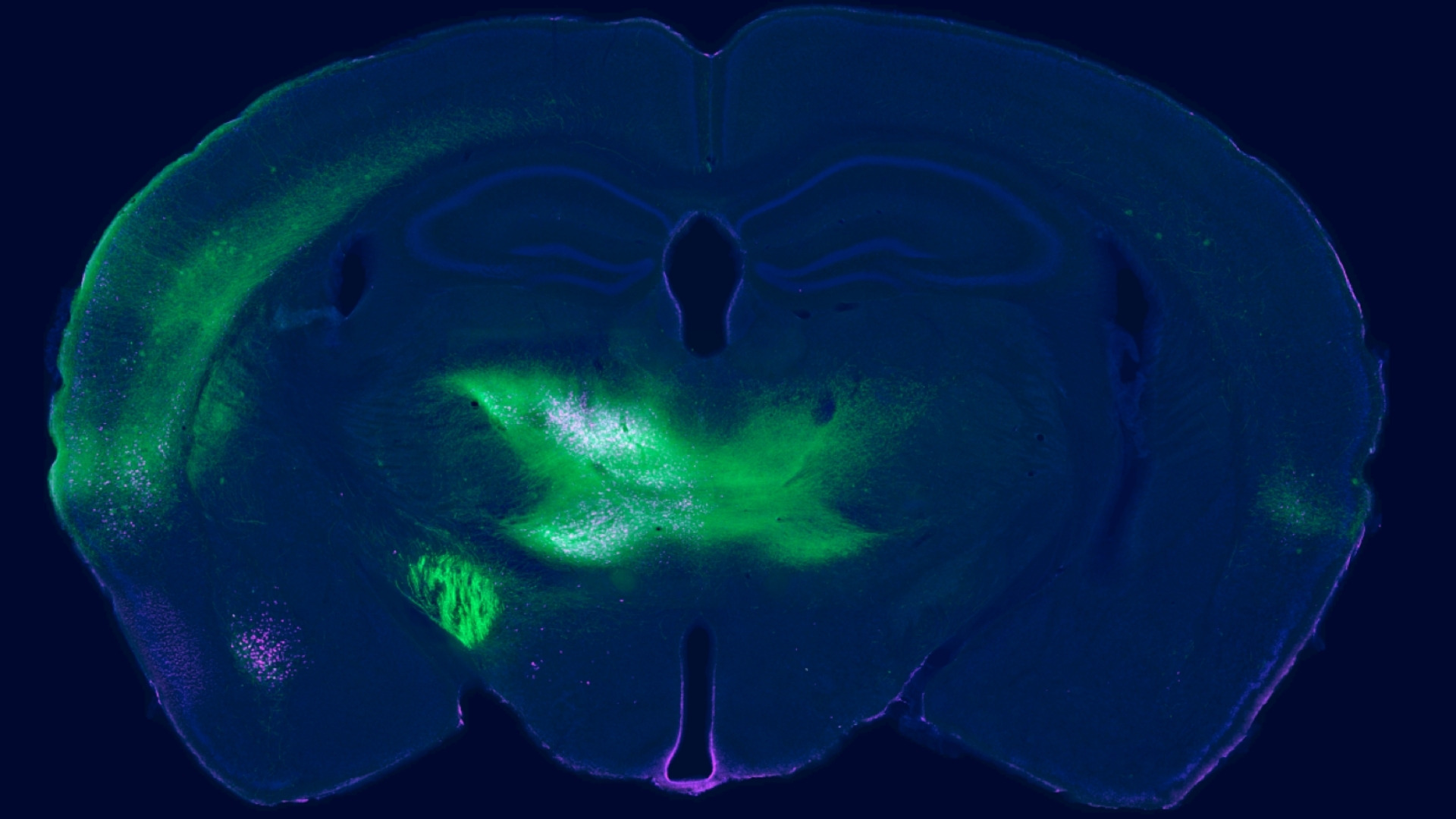 Neurons in the frontal cortex send axons (green) to the region of the thalamus connected to the frontal cortex (magenta), forming a loop circuit to maintain short-term memory.

On the tip of your brain: Join us to learn how scientists from the Max Planck Florida Institute for Neuroscience are Unlocking the Mysterious Memory as part of Brain Awareness Week.
Our Virtual LIVE@Frost Science speaker series is livestreamed via the museum's Facebook and YouTube pages and features museum experts and scientists on a variety of different compelling and relevant science topics. You do not need a Facebook profile or a YouTube account to access the events. The webinar will also be archived on our Frost Science@Home online platform.
Do you ever find yourself forgetting a piece of information that you just heard, like Dory, the wide-eyed, blue tang fish in Finding Nemo? As Dory explained in the movie, she had trouble with short-term memory. But what exactly is short-term memory, and how do scientists study it? Join Dr. Inagaki, Research Group Leader at the Max Planck Florida Institute for Neuroscience, to celebrate Brain Awareness Week, and learn more about how our brain stores information and remembers it!
The Max Planck Florida Institute for Neuroscience (MPFI), a 501(c)3 not-for-profit research organization, is part of the world-renowned Max Planck Society, Germany's most successful research organization with over 80 institutes worldwide. As its first U.S. institution, MPFI brings together exceptional neuroscientists from around the world to answer fundamental questions about brain development and function and to develop new technologies that make groundbreaking scientific discoveries possible.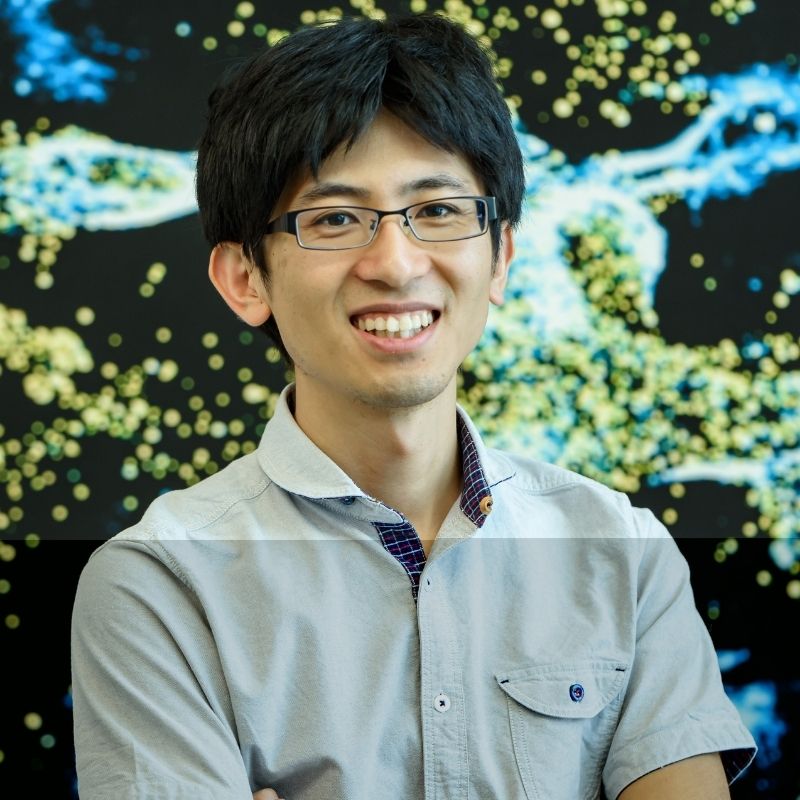 Dr. Hidehiko Inagaki
Dr. Inagaki started his Research Group Leader position at the Max Planck Florida Institute for Neuroscience (MPFI) in September 2019 leading the Neural Dynamics and Cognitive Functions research group. His current research focus is to understand cellular and network mechanisms underlying cognitive functions. Prior to this appointment, Inagaki was a Helen Hay Whitney Foundation Postdoctoral Fellow at the Janelia Research Campus of Howard Hughes Medical Institute, where he studied the neuronal mechanism of short-term memory in frontal cortex. He is the recipient of numerous honors including Harold M. Weintraub Graduate Student Award, Larry Katz Memorial Lecture Award, the Peter and Patricia Gruber International Research Award in Neuroscience, and the Searle Scholar.