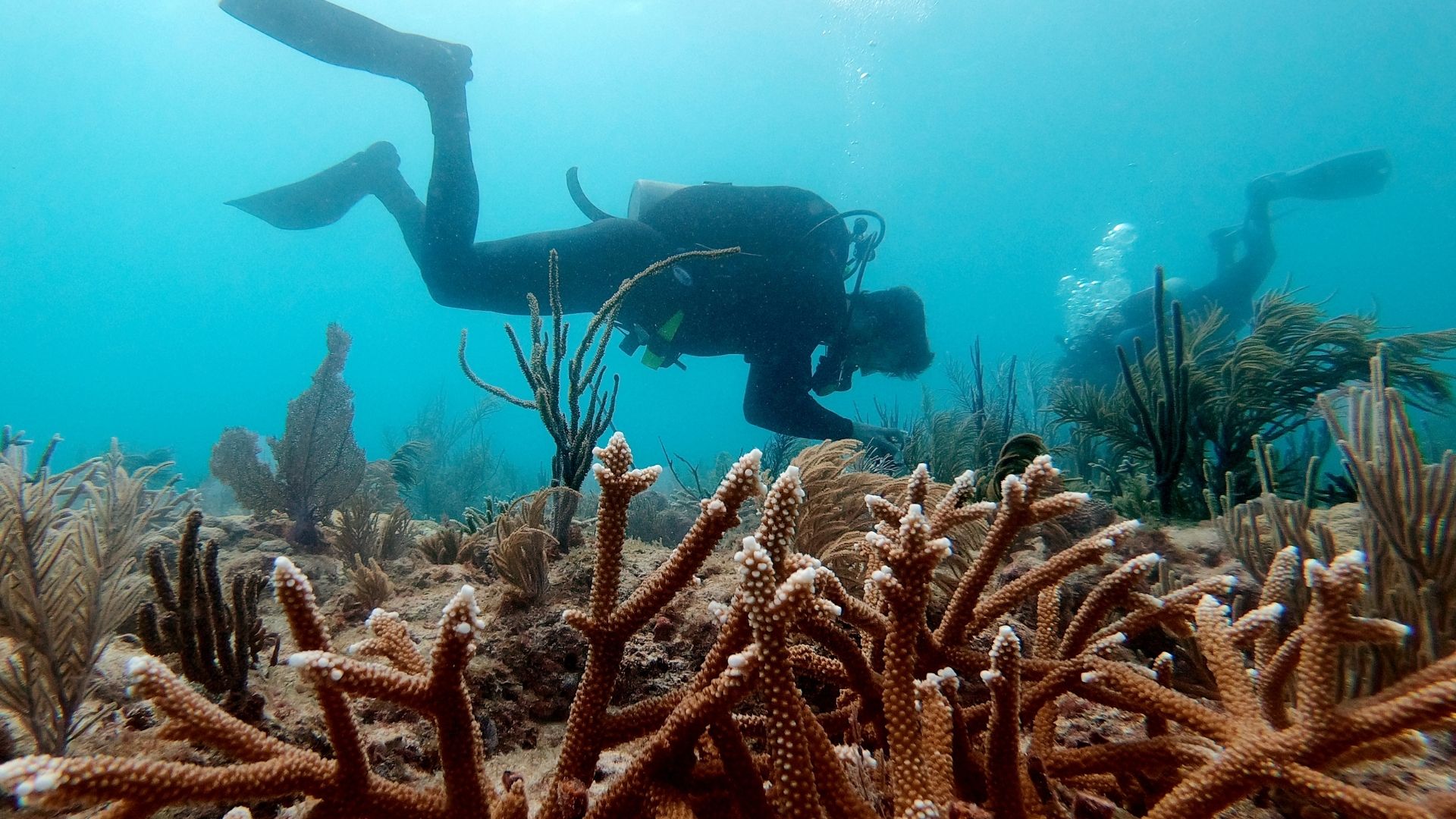 Join us for a special Virtual LIVE@Frost Science event to celebrate World Wildlife Conservation Day.

Our Virtual LIVE@Frost Science speaker series is livestreamed via the museum's Facebook and YouTube pages and features museum experts and scientists on a variety of different compelling and relevant science topics. Set your calendar reminders, sit back and enjoy! Don't have a Facebook or YouTube account? No need to worry! You do not need a Facebook profile or a YouTube account to access the events.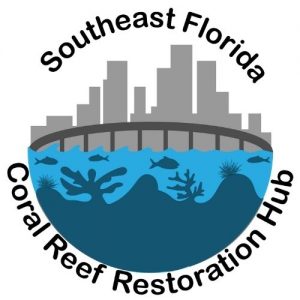 This special edition of Virtual LIVE@Frost Science on Friday, December 4 at 1:00 p.m. will feature an introduction to the Southeast Florida Coral Reef Restoration Hub, a multi-institutional and multi-county partnership focused on restoring and increasing the resilience of South Florida's crucial yet threatened coral reef ecosystem. This group of world-class coral reef and coastal scientists have decades of experience in reef restoration and climate adaptation. Together, they are employing tried-and-true reef restoration approaches as well as novel methods towards the common goal of enhancing reef and coastal resilience.
Frost Science plays a significant role in the Restoration Hub with our innovative research, dedicated animal care and educational outreach. Through this proposal, we will be investigating the rearing techniques for long-spined sea urchins, a crucial coral reef grazer.
During this kickoff event for the Restoration Hub's 'Reef Debrief," you will meet panelists from the partner organizations involved and learn about the activities taking place to protect Florida's Coral Reef. Frost Science's VP of Animal Husbandry and Marine Conservation, Andy Dehart, will moderate the event.
The Speakers: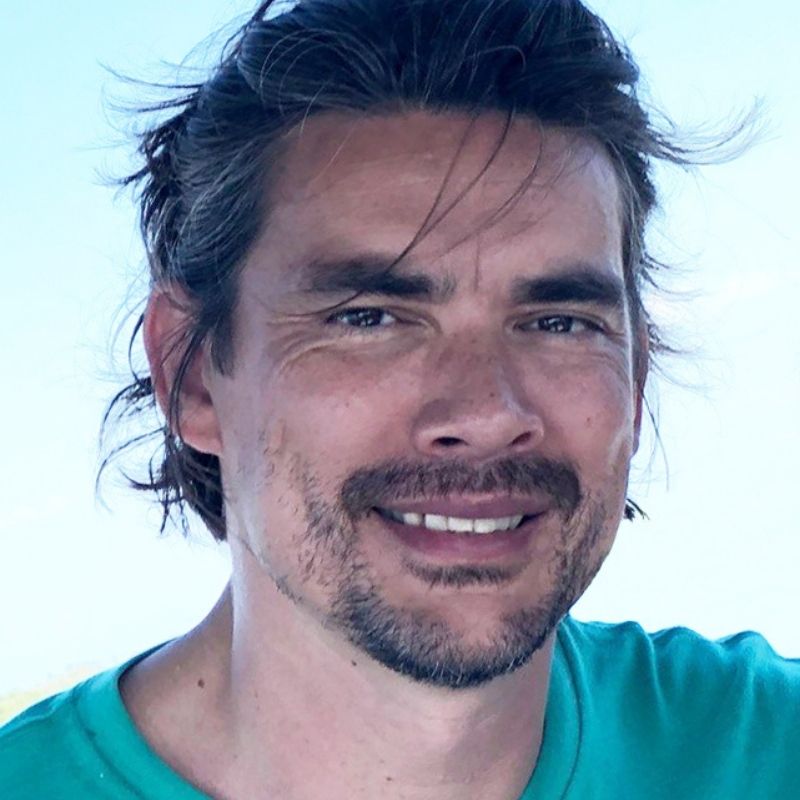 Andrew Baker
Professor, Marine Biology and Ecology Department, University of Miami/RSMAS
Dr. Baker's research focuses on coral reefs and climate change and the development and testing of interventions to increase the thermal tolerance of corals for restoration efforts. Current projects in his lab include algal symbiont manipulations, stress hardening, assisted migration, genetic rescue, cryopreservation, and managed breeding (using genetic stock from The Bahamas). Andrew previously worked for the Wildlife Conservation Society in New York, based at Columbia University, where he was adjunct faculty. He has a bachelor's degree from Cambridge University, a doctorate from the University of Miami, and is a former Fulbright scholar, fellow of the Explorers Club, and Inventor-in-Residence at the Frost Museum of Science.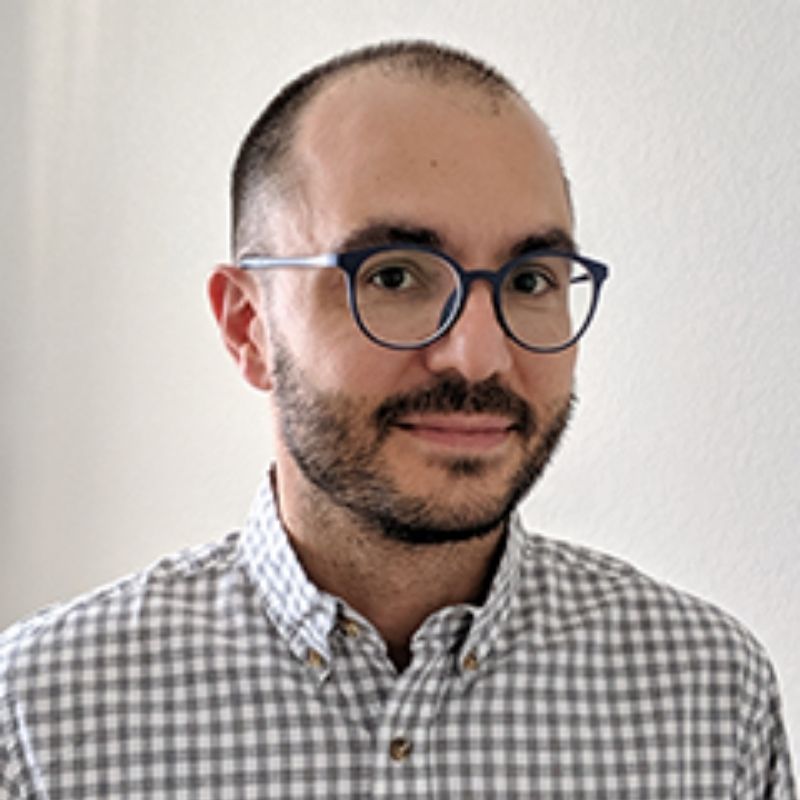 Landolf Rhode-Barbarigos
Assistant Professor in the Department of Civil, Architectural and Environmental Engineering at the University of Miami's College of Engineering
Dr. Rhode-Barbarigos is an expert in structural morphology, which investigates the relationship between structures, as well as their form, function, material and forces. He focuses on lightweight structures, such as tensegrity systems, as well as coastal applications, including ecofriendly solutions for shoreline protection.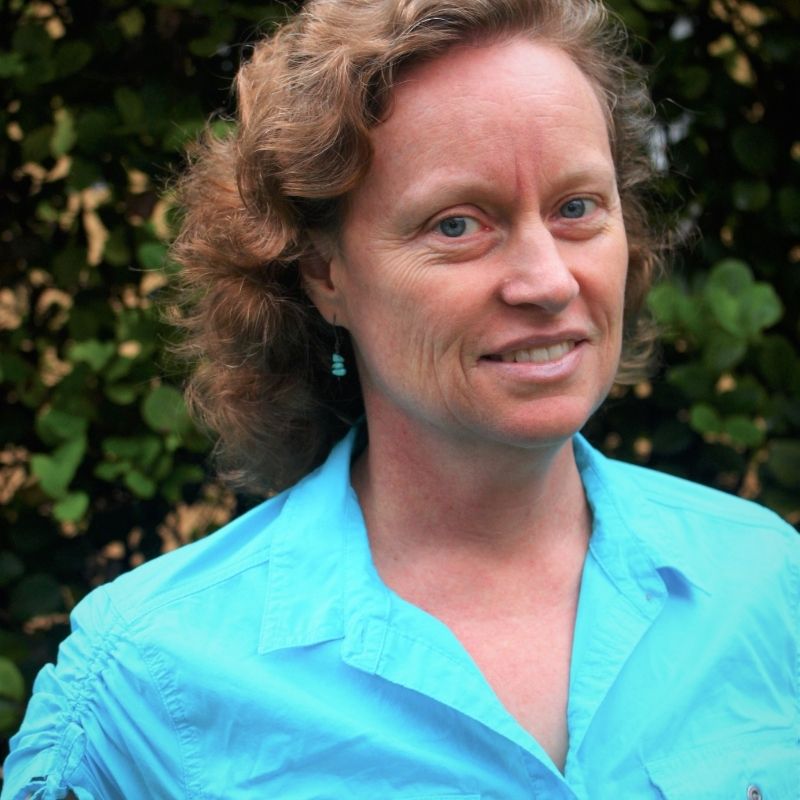 Margaret Miller
Research Director for SECORE International
Dr. Miller leads SECORE, a conservation nonprofit dedicated to creating and sharing the tools and technologies to sustainably restore coral reefs worldwide, research strategy and fosters research collaborations with scientific partners. Margaret serves on the US-Acropora Recovery Implementation Team (ARIT) and as a Councilor-At-Large for the International Coral Reef Society. Previously, she spent 19 years as a Research Ecologist with NOAA Fisheries' Southeast Science Center. She led an active field research program in the Florida Keys focused on coral early life history, coral restoration, population studies of threatened elkhorn and stagorn corals and their threats as well as playing instrumental roles in shaping NOAAs coral reef monitoring program and the listing and recovery planning process for corals under the Endangered Species Act.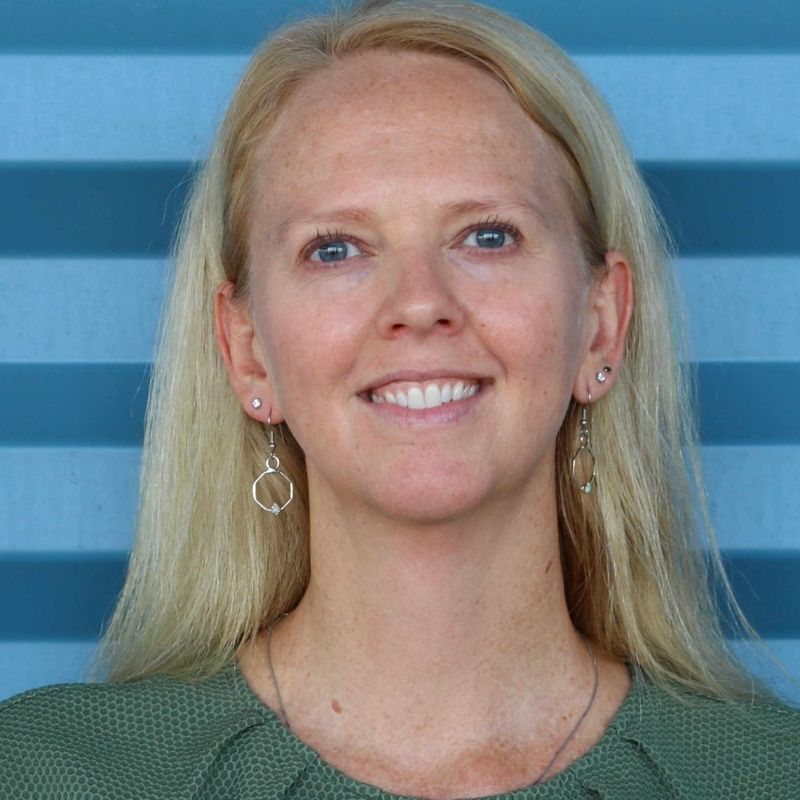 Amber Whittle
Director of Grants & Foundations, The Florida Aquarium
Dr. Whittle's dissertation research focused on the abundance, distribution, diversity, and ecology of larval fishes. The Florida Aquarium's conservation initiatives focus on coral, turtles, and sharks/rays. Her professional expertise includes conservation visioning, coastal benthic resource assessments and monitoring, habitat/animal interactions, watershed restoration, and environmental assessments and mitigation design. She fosters collaborative relationships with internal and external partners, including local, state, federal, private, NGO, and public stakeholders.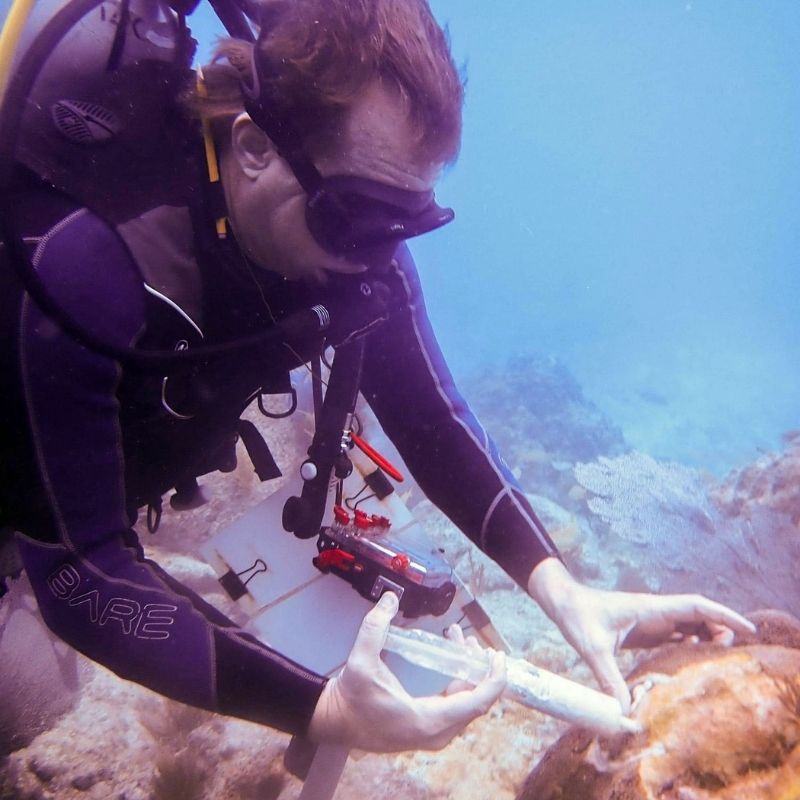 Brian Walker
Research Scientist II, Halmos College of Arts and Sciences, Nova Southeastern University
Dr. Walker's research centers on the spatial distribution of organisms, coral reef ecology and geology, reef fish ecology, and landscape/seascape ecology, with a current focus on coral disease interventions and restoring populations through assisted reproduction of resilient individuals. He is active in impact assessment and restoration, benthic habitat mapping, GIS spatial analysis, optical remote-sensing, and hydrographic surveys, particularly LIDAR and sonar-based seafloor discrimination.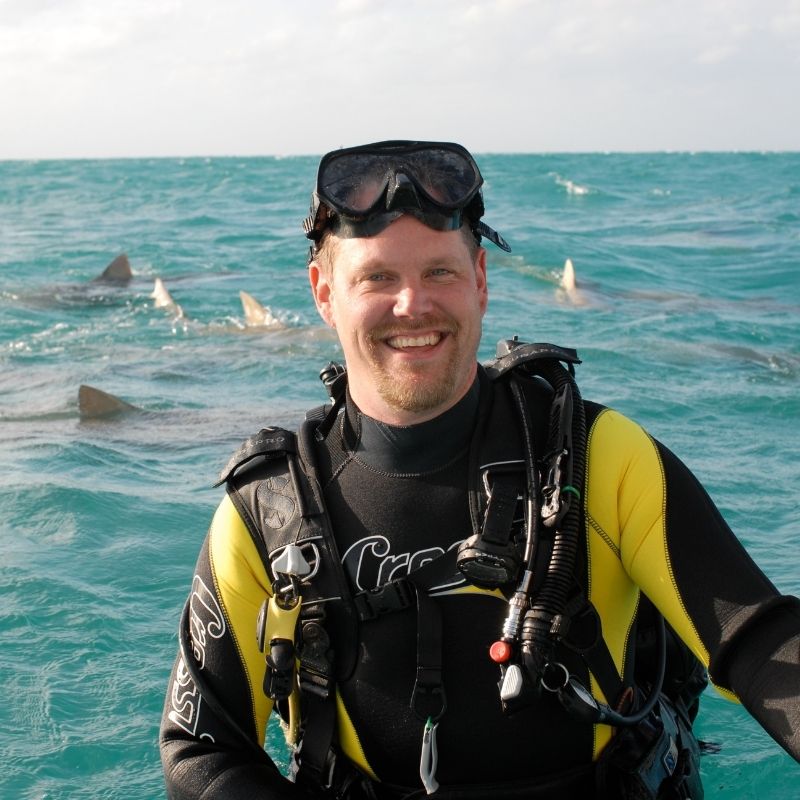 Andy Dehart
VP of Animal Husbandry and Marine Conservation, Frost Science Museum
With more than 25 years of experience in animal husbandry at several major public aquariums throughout North America, Andy Dehart oversees all animal husbandry operations and aquatic life support operations at Frost Science. Dehart also oversees the museum's marine conservation initiatives, including restoration efforts, the marine exotic species response program and species-specific conservation efforts. Prior to joining Frost Science, Dehart helped build and open Toronto's Ripley's Aquarium of Canada as the Director of Husbandry, and had previously spent 19 years at the National Aquarium in both Baltimore, Maryland and Washington, D.C.