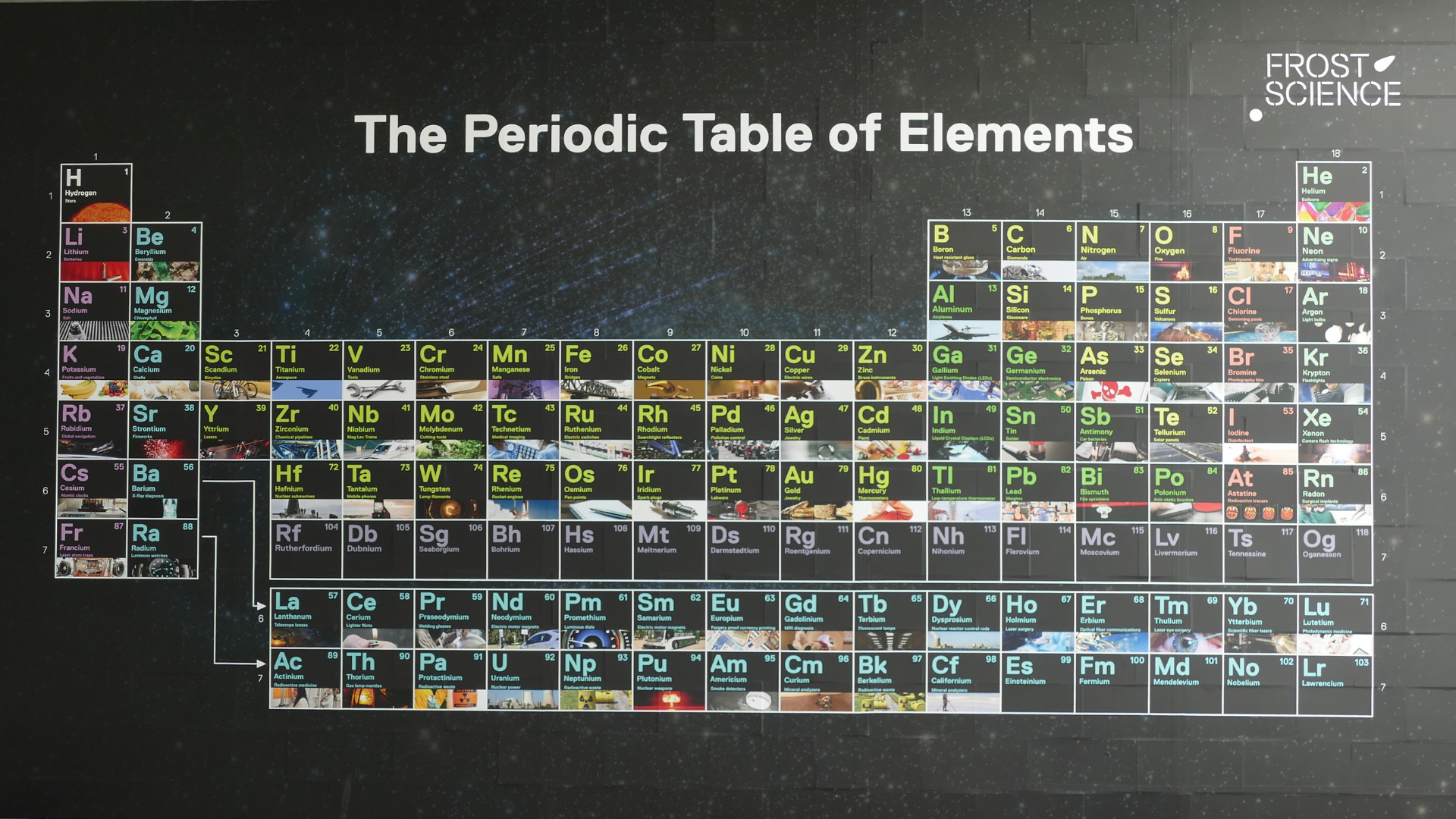 Our monthly Virtual LIVE@Frost Science speaker series is livestreamed via the museum's Facebook and YouTube pages and features museum experts and scientists on a variety of different compelling and relevant science topics. Set your calendar reminders, sit back and enjoy! Don't have a Facebook or YouTube account? No need to worry! You do not need a Facebook profile or a YouTube account to access the events.
In this edition of Virtual LIVE@Frost Science, we're celebrating Pride in STEM Day with Chemical Kim, a Chemistry Professor at Florida SouthWestern State College and motivational science education speaker. Chemical Kim will take us on a scientific whimsical journey through the chemical elements on the periodic table.
Learn the elements and their discovery through song. Join Chemical Kim on a hunt for the chemical elements all throughout the world and watch her safely demonstrate exploding elements, rubberized stinky elements, elements that produce light energy, and much more. Miniaturize yourselves to an ångström and "see" atoms, touch electrons and experience a tickling shock with the wonder of chemistry!
This event is great for all ages, but especially Grades 4 and above.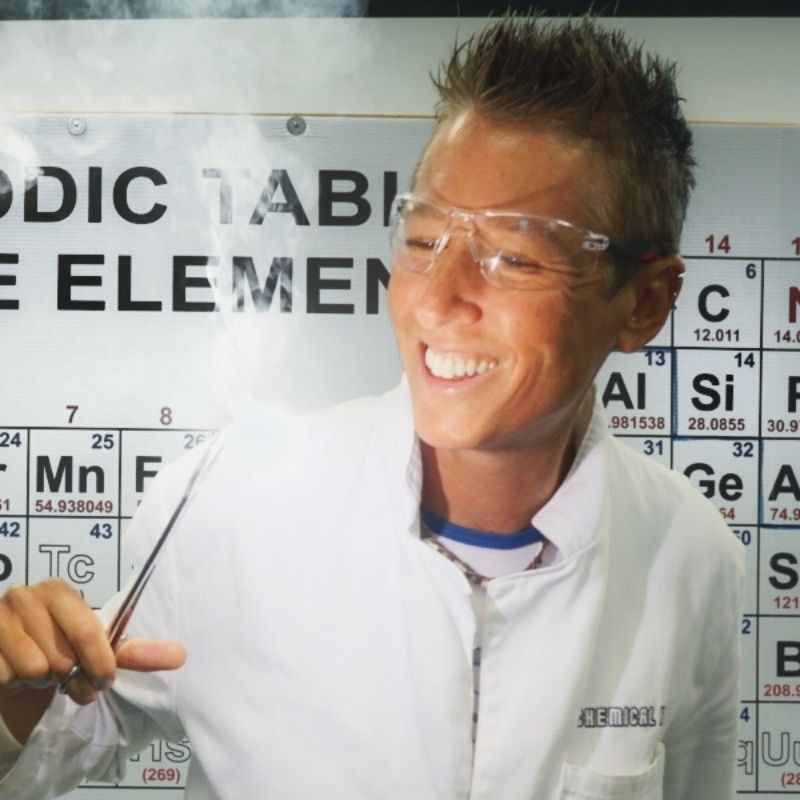 About the Speaker
Chemical Kim is a charismatic motivational science education speaker advocating for science. Her focus in teaching science has always been to motivate students to investigate their world through experimentation. Chemical Kim is a science presenter on local television stations including "The Chemical Kim Science Show" on Public Media Network in Kalamazoo and on ABC7 in Fort Myers. As a Chemistry Professor at Florida SouthWestern State College, Chemical Kim works on improvements in chemical education, technology in science education, and inclusion in science education. In 2011 she was the LGBTQ Pride co-chair in Kalamazoo, Michigan and continues to work in improving LGBTQ visibility in STEM education.