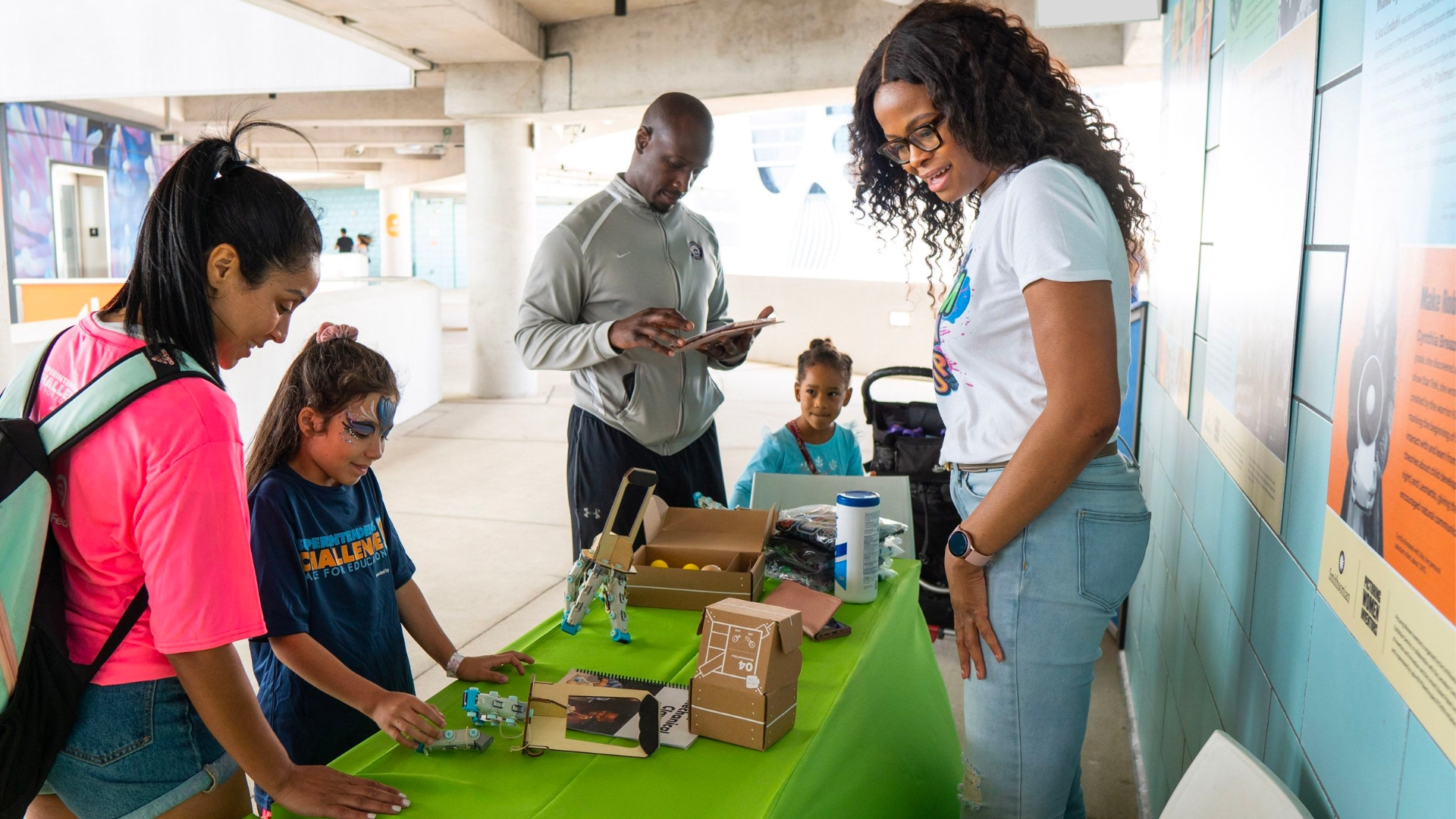 Join us for Technology and Engineering Day on Saturday, March 4 as we celebrate National Engineers Week and World Engineering Day. Learn about the future of technology and engineering directly from local scientists and engineers right here at Frost Science. You'll even be able to test out some cutting-edge gadgets! Don't miss your chance to be on the cutting edge of innovation.
While you wait for the big day, check out our Power of Science exhibition highlighting how engineers and scientists are working together in groundbreaking scientific innovations.
This year's Technology and Engineering Day is generously supported by the Glenn W. Bailey Foundation. Programming is free with paid museum admission.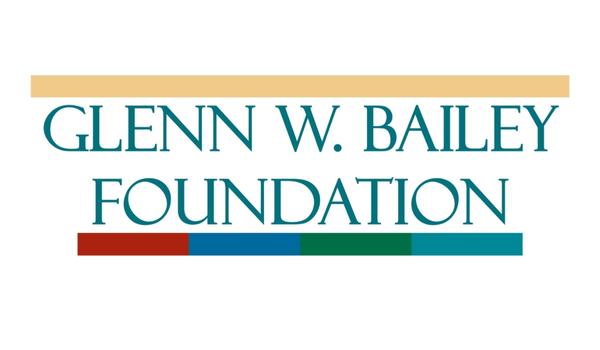 Live Shows
Design and Create: The Ultimate STEAM Challenge – 12:00 p.m., 2:30 p.m
Ocean Gallery Stage, Power of Science Level 1
Think you have what it takes to participate in the ultimate STEAM challenge? Join us onstage to battle it out! Using the engineering design process, you'll navigate a building task in a race against other guests.
Programming Schedule
FIRST LEGO League
Atrium, Level 1
Not your average LEGO activity: Test your building, teamwork and STEM skills to solve challenges and discover robotics.
UM Center for Aerosol Science and Technology (CAST)
Atrium, Level 1
Visualize the tiny particles floating around us alongside engineers who study the air quality, then learn how the air we breathe affects our health.
UM DIRT Project
Atrium, Level 1
Use a high-resolution microscope to explore the minuscule and fascinating world of dust, then discover what it's made of, where it comes from and how to get rid of it.
UM Advanced Materials: The Brain & AI
Atrium, Level 1
Hear from scientists how brain-machine interfaces, which may sound like science fiction, could revolutionize the future by helping us understand the "computing architecture" of our brains and unlocking new treatments for brain diseases.
FIU Engineers On Wheels
Atrium, Level 1
Real race cars, rocketry, and electrical circuit–come experience these tremendous feats of physics and engineering.
Frost Science Museum Educators
Power of Science, Level 1
Get hands-on with the latest tech for kids, from 3D printing pens to Bee-Bot robots for young children, with Museum educators. Come ready for zooming, whizzing and coding fun!
UM RoboCanes
Power of Science, Level 1
Meet NAO, the soccer playing, humanoid robot! See the cool tricks NAO uses to score goals and learn how it is controlled.
Frost Science Animal Husbandry
The Oculus, Level 2
Dive into the technology behind how we care for and monitor your favorite animals here at Frost Science.
UM Celik Lab
Outdoor Terrace, Level 2
Can metals and polymers be 3D printed? Can we print materials in outer space? How do certain materials convert heat into electricity? Discover the answers to these questions, and more.
UM UMaker Student Organization
Outdoor Terrace, Level 2
Check out the technology of the future (and now!), from smart robot cars with obstacle avoidance and an interactive smiley face display that changes mood depending on how close you are, to 3D printed and motorized robot arms.
UM Microstructures and Mechanics (MiaMe) Lab
Outdoor Terrace, Level 2
Embark on a journey into the intricacies of aeronautics, and go beyond the edge of Earth's atmosphere to learn how engineers are building vehicles for outer space.
Miami Dade College Wolfson Campus MakersLab
Outdoor Terrace, Level 3
Calling all explorers and creators! Learn what you can invent and produce using technological tools such as 3D printers and laser cutting machines.
Exponential Kids
Outdoor Terrace, Level 3
Get up close with a range of cutting-edge technology for kids, including robots, sensors, drones and virtual reality.
Life Alliance Organ Recovery Agency
Outdoor Terrace, Level 3
Learn the science behind organ donation and see how kidneys are kept alive during organ transplants. A must for anyone interested in medicine!
UM Society of Women Engineers
Outdoor Terrace, Level 4
Take to the skies! From catapults to planes, explore the process of engineering flight and discover how an object's material, shape and size affects its ability to move through the AI.
Minds of Tomorrow
Outdoor Terrace, Level 4
Blast off to space by creating your own rocket, then activate it using a simple, hands-on coding system!
Miami Dade College West Campus MakersLab
Outdoor Terrace, Level 4
Anyone can be a "maker" these days, from artists to entrepreneurs. Come learn how tech and engineering drives creativity alongside local makers.
UM Advanced Materials: Building the Future
Outdoor Terrace, Level 4
From prehistoric times to the current age of silicon, human civilization has been built from different types of materials. Explore the materials of the future here alongside the scientists creating them!
Parking Instructions
Onsite parking is available in the museum garage.