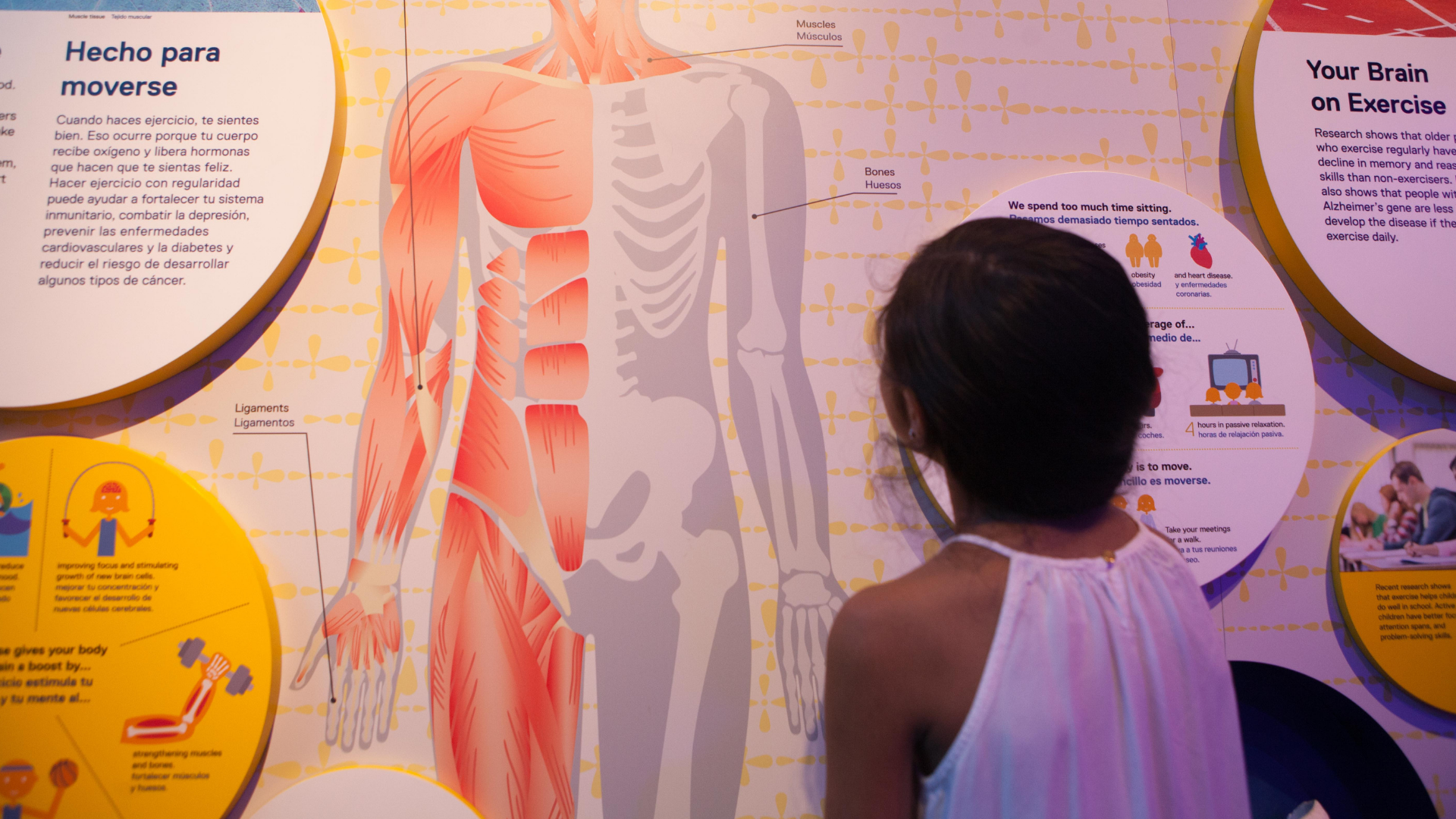 Explore the wonders of science through a weeklong camp themed around the amazing science showcased at Frost Science. The week will include a Frost Planetarium show and free exploration time around the museum.
The camp day runs from 9:00 a.m. to 3:00 p.m. Before and after-care are available for an additional cost. To learn more about all our Summer Camp themes, before and after care and more, visit our Summer Camp page. Lunch may be purchased at registration and only in advance, but you can also have your child bring a lunch from home.
Week 3: June 24 – June 28
The Amazing Human Body
From the microbiome in our gut to the biomechanics involved in walking and talking, we are examining the science of the human body! Follow a red blood cell through the circulatory system while learning the basics of hands-on CPR, test the breaking point of bones that result in fractures before designing a cast to improve the healing process and even analyze DNA to learn how we are all unique and yet connected. You won't want to skip a (heart)beat!
Online registration for this camp is now closed.
Parking Instructions
Parking for camp drop off and pick-up will take place in the bus lanes before entering the garage.
Please leave your car in the bus lane for a maximum of 10 minutes, head up to science plaza and meet a camp staff member in the museum's Atrium next to the Ticket Center.
Parking in the garage will not be complementary, all those who wish to park in the garage will be subject to regular parking fees.