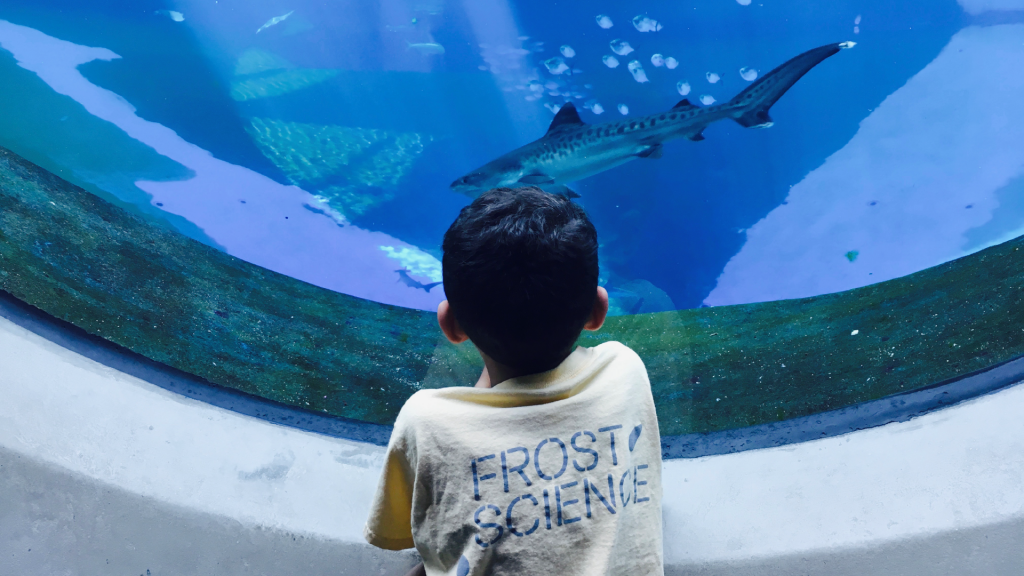 Explore the wonders of science through a week-long camp themed around the amazing science showcased at Frost Science. The week will include a Frost Planetarium show and free exploration time around the museum.
The camp day runs from 9:00 a.m. to 3:00 p.m. Before and after-care are available for an additional cost. To learn more about all our Summer Camp themes, before and after care and more, visit our Summer Camp page.
Week 2: June 25–June 29
Aquaventures
Discover life beneath the surface as we dive deep into the most important resource on Earth—water! From microscopic plankton to American alligators, we'll find out what lives in the fresh and salt water habitats of South Florida's ecosystems. Step into the shoes of a marine researcher as we learn how to test water quality, dissect squid and simulate oil spill clean-ups.
Registration for this camp closes at 12:00 p.m. on June 20, 2018.
Parking Instructions
Parking for camp drop off and pick-up will take place in the bus lanes before entering the garage.
Please leave your car in the bus lane, head up to science plaza and meet a camp staff member in the museum's Atrium next to the Ticket Center.
Parking in the garage will not be complementary, all those who wish to park in the garage will be subject to regular parking fees.