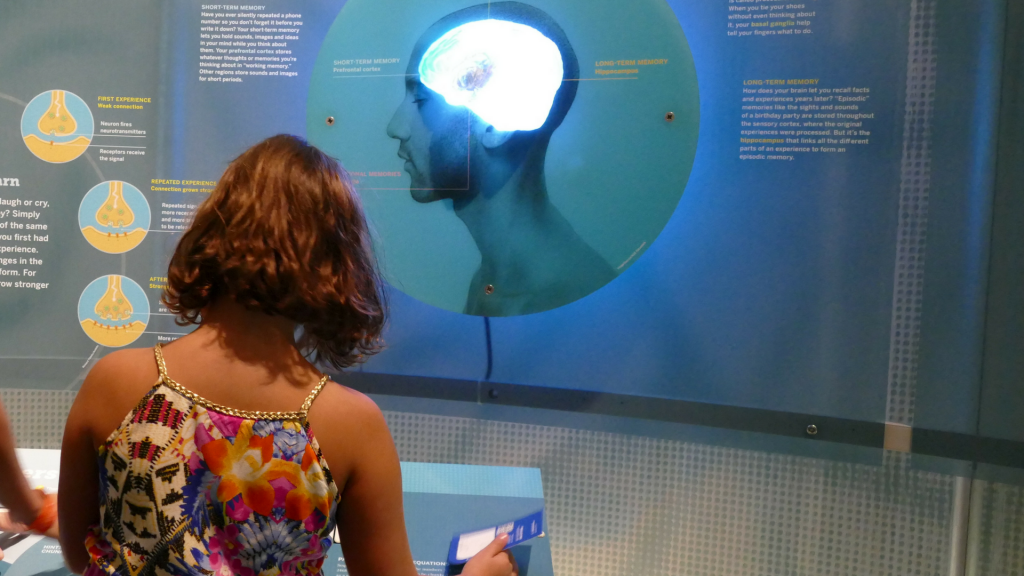 Neurons will be firing and raring to go during this week-long camp about the brain! Campers will challenge their mind and test their senses through exciting hands-on activities that explore how the brain works and what happens when it malfunctions. They'll also build their own neuron, dissect a sheep's brain and see neuroplasticity in action.
Open to grades K-5, our camp will spark a sense of curiosity and excitement in your budding scientist as they spend the day exploring our interactive exhibitions, conducting experiments and making new friends. Enrollment is open now!
Monday, March 26, 2018 – Friday, March 30, 2018 
Camp sessions run from 9:00 a.m. to 3:00 p.m. and cost $298.00 for members and $350 for non-members, per child. Before and after-care are available at an additional cost of $40 per child. Two snacks included each day. Lunch may be purchased for an additional $30 + 7% tax per child.
For more information email camp@frostscience.org or call 305-434-9564. Pre-registration is highly encouraged to ensure enrollment.
Online registration closes Wednesday, March 14, 2018 at 12:30 p.m.