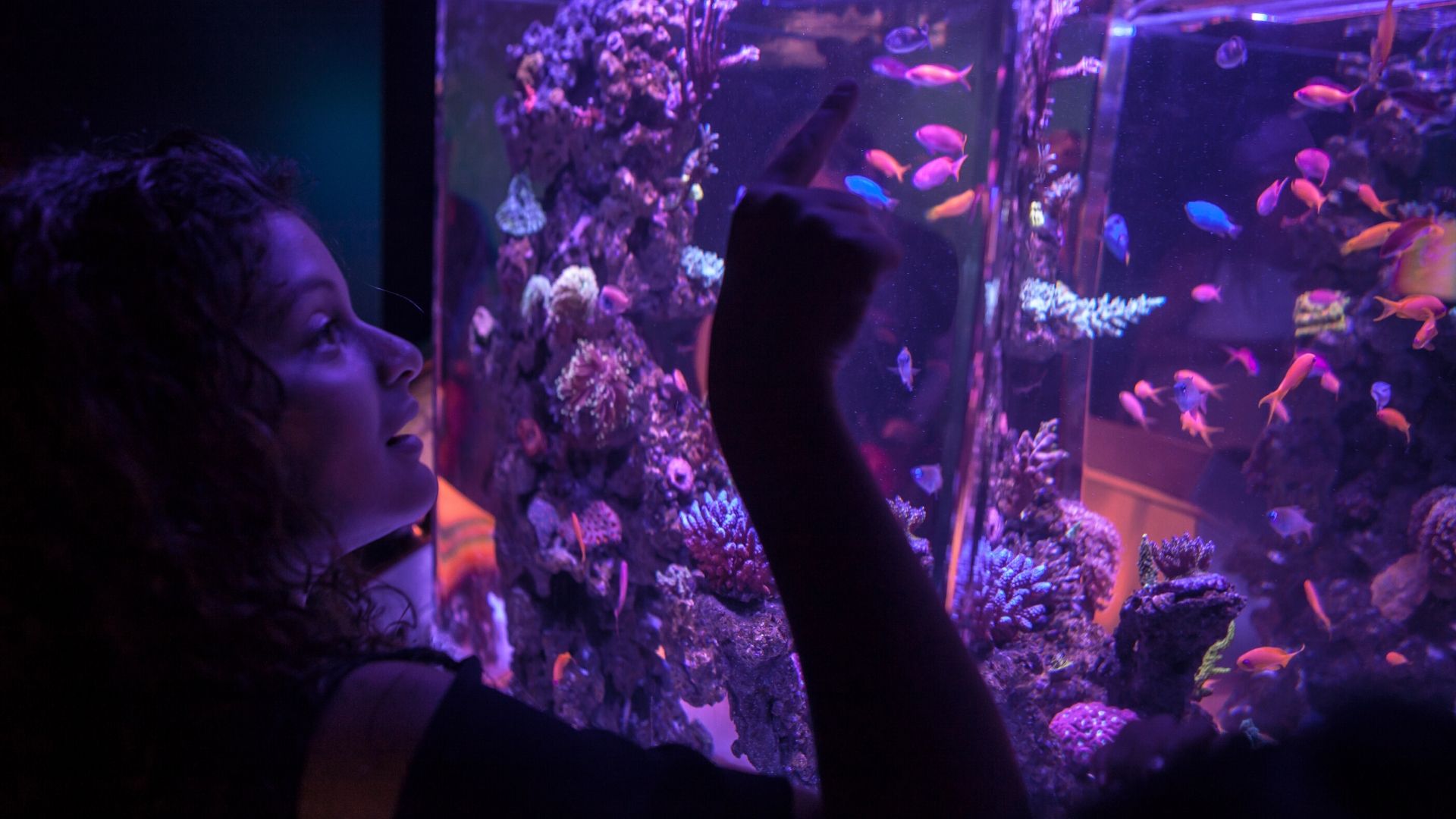 Science never sleeps… especially at the Phillip and Patricia Frost Museum of Science!
Pack your jammies—you're invited to join us on Friday, March 6, for the next Frost Science Overnight Adventure. Designed for children ages 5 to 17—our Overnight Adventures are a thrilling way to experience the museum, as you spend the night exploring our interactive exhibitions, conducting experiments and meeting new people after dark.
March 6 Overnight Adventure: Numbers in Nature
Reveal the hidden patterns found all around us in nature at our next Overnight Adventure! Step into a seemingly infinite sea of triangles while exploring our latest special exhibition, A Mirror Maze: Numbers in Nature and meet one of our snakes to discover how their beautiful tessellated skin helps them survive in the wild.
Then continue to decode nature as you discover the amazing ways honeybees are efficient engineers and how they use geometry to make their honeycombs, before learning pipette laboratory techniques by merging science with art to make your own Pipette by Numbers creation to take home.
In addition to exploring the museum after hours, admire the light of faraway stars in the night sky with our telescopes* and end your evening by unwinding with an exclusive show in the Frost Planetarium.
Rooftop telescope stargazing is weather permitting.
Cost: $80 for non-members / $70 for members per person*, whether child or adult. All adults must be accompanied by a child (ages 5-17).
*Members must be logged in to receive the member rate.
Online registration is now closed.
For more general information on Overnight Adventures, click here or email overnights@frostscience.org.
Parking Instructions
Parking will be available from 6:00 p.m. to 8:15 a.m. for a $10 flat rate.