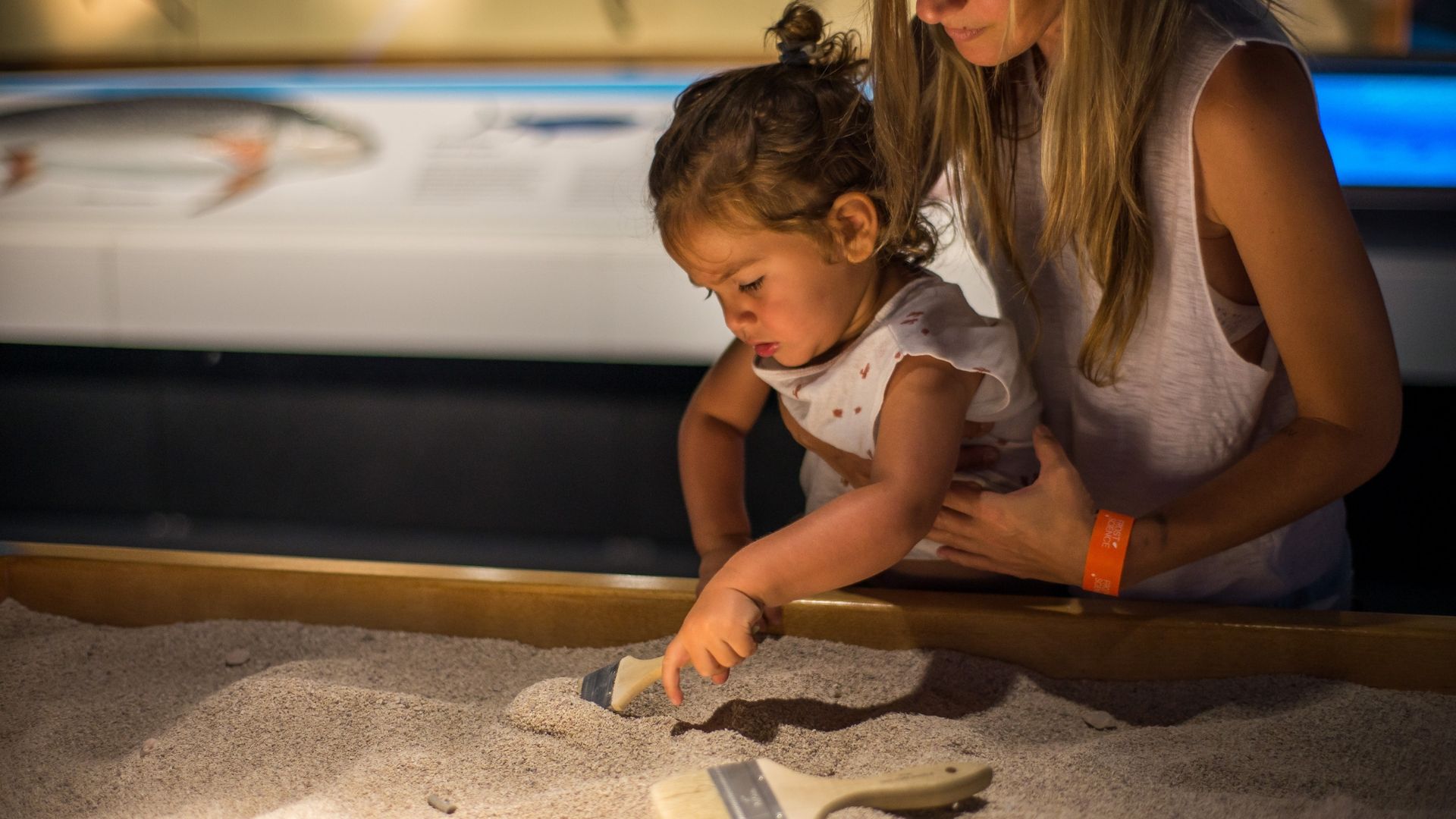 At Frost Science, we believe it is never too early to spark a curiosity for science and recognize that young, developing minds benefit from opportunities to play and explore in safe, educational environments.
Mini-Me Science is a monthly program designed for you and your little one (children ages four and younger) to share experiences that engage the senses while promoting exploration and discovery through hands-on activities that are specifically designed for early learners.
Saturday, September 14: Let's Rock
Get ready for some (science) rock and roll! Discover how everyday rock treasures are not only fun to collect but also hold a world of history, science and deep connection to nature. Using scientific tools, including magnifying glasses, we will investigate and sort different types of rocks to try and uncover a very "special" rock that is not like the others and discover what makes it unique. Young geologists will explore how some rocks are made up from a combination of other smaller rocks by using common materials before making their own 'pet rock' to take home.
Mini-Me Science sessions last approximately 30 minutes. All children must be accompanied by an adult (maximum of two adults per child).
Online registration is now closed.
Cost: $12 for non-members/ $10 for members.
Cost is per child (including infants). Children ages four and younger only. Museum admission must be purchased separately to participate. Must be logged-in to membership account to receive discount. Older siblings may participate for an additional registration fee per sibling.