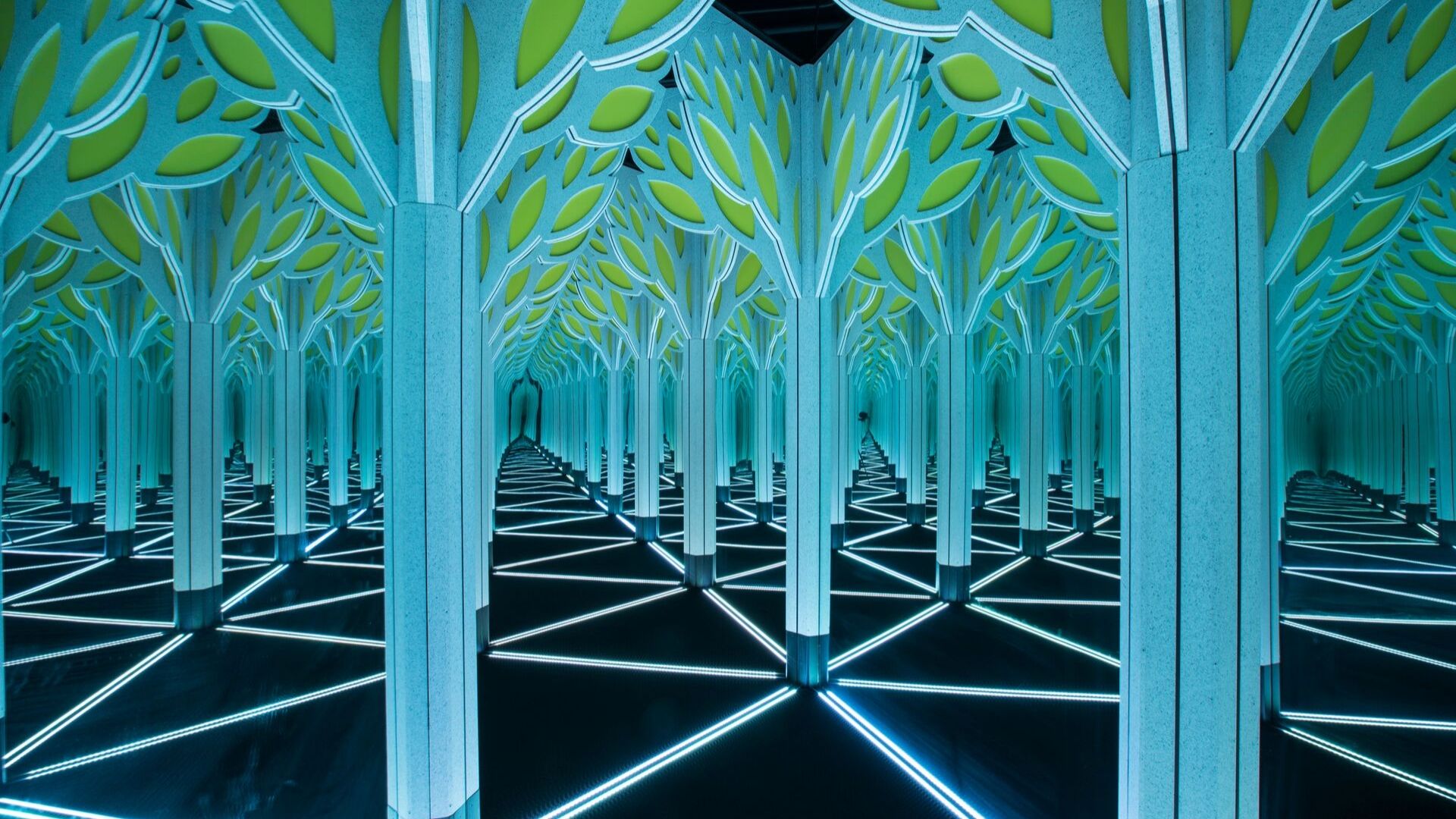 Leave your calculator at home and discover the amazing mathematical patterns that surround us every day! Frost Science members are invited to be the first to experience our newest special exhibition, A Mirror Maze: Numbers in Nature, on Friday, October 11 from 6:30 p.m. to 9:00 p.m. The exhibition includes numerous interactive elements that allow for hands-on learning to understand that math is all around us in everyday life, revealing the beauty of our world through numbers.
Members will have access to A Mirror Maze: Numbers in Nature along with specially-themed activities such as:
A new "Spark of Science" hands-on activity that explores fractals and never-ending patterns
A specially-themed photobooth
Free giveaways (while supplies last) and more!
Members will also have access to select museum exhibitions,* including one last chance to experience Strange Matter before it closes on October 13, in addition to receiving a double discount at the Science Store until 9:00 p.m. (that's 20% off!) Refreshments and light snacks will be available for purchase in the Main Atrium.
Exclusive Young Patrons Program: Young Patrons are invited to enjoy a host of special perks during the event, including:
A screening of the NEW Frost Planetarium live star show, Hidden Wonders of Our Solar System at 7:30 p.m.
Two complimentary drink tickets
Special free giveaways (while supplies last) and more!
Share your favorite photos and moments with us at @frostscience using our hashtags #ItsScienceMiami and #FrostScience. Not a member? Join now.
Onsite parking is available in the museum garage for $8 flat rate starting at 6:00 p.m. All cars must exit garage by 12:00 a.m. Member parking discount does not apply.
Admission to Member Previews are free and only open to members and their guests (accounts with guest privileges will be allowed the appropriate number of guests to accompany the member). All members must have a valid membership card and show a photo ID upon entrance. Only those listed on the membership account will be permitted into the event. The museum closes to the general public at 6:00 p.m.
*River of Grass and the Inventors in Residence Lab will be closed during Member Evening.