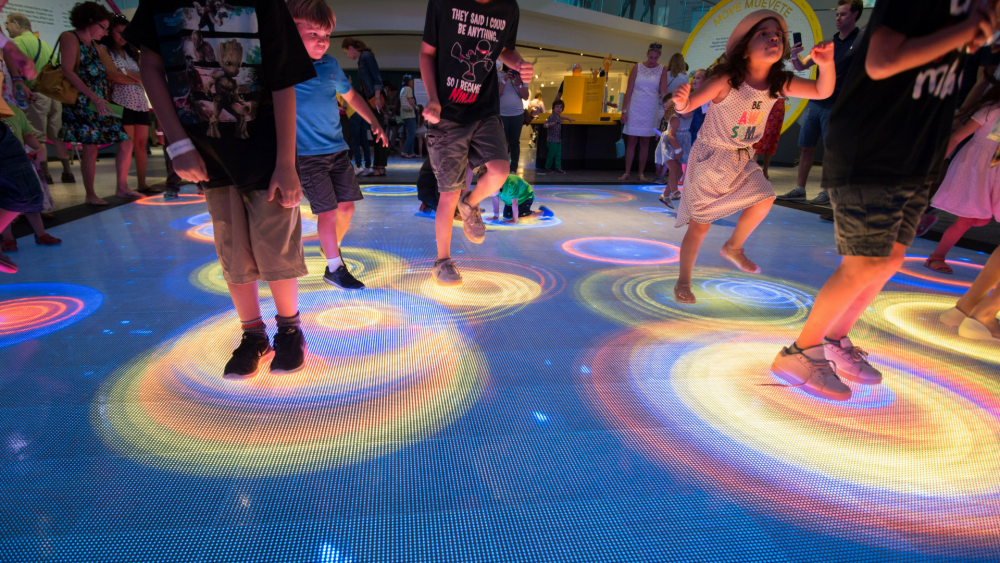 Frost Science is getting to the heart of the matter this month and taking a closer look at one of the most important organs of the human body: the heart.
This Member Morning, explore the museum an hour before everyone else and experience your favorite exhibitions without the crowds. In honor of American Heart Month, you can also take part in "Eat a Rainbow"—a heart-healthy activity for the whole family. The Frost Planetarium is joining the early morning fun as well with a special members-only screening of "To Space & Back." You're also welcomed to extend your stay and take part in a series of heart healthy activations being featured in the museum throughout the day.
Also, don't forget to enjoy a heart-warming complimentary cup* of drip coffee in the Main Atrium before taking advantage of a special members-only 20% discount on all Science Store items from 8:30 a.m. to 10:30 a.m. Let the discoveries begin!
Admission to Member Mornings are free and only open to members and their guests. Pre-registration is highly recommended. All members must have a valid membership card and show a photo ID upon entrance. Only those listed on the membership account will be permitted into the event. Accounts with guest privileges will be allowed the appropriate number of guests to accompany the member. The museum opens to the general public at 9:30 a.m.
*One self-serve cup of coffee per adult cardholder.
Program
Program Times
Museum Location
Eat a Rainbow
Did you know that the color of your food can tell about its nutritional value? Discover how to use the colors of the rainbow as a guide to fill your plate with a variety of fruits and veggies.

8:30 - 9:30 a.m.

MeLaβ, Baptist Health South Florida Gallery (Level 1)

To Space and Back Screening
Discover a universe of unimaginable scale and beauty as you travel to the Milky Way and explore how the information gathered from space is paving the way for the services we use every day.

9:00 a.m.

Frost Planetarium

Heart Saver: CPR Demo Presented by Baptist Health South Florida
Get your heart pumping with a hands-on introduction to this life-saving technique.
Five reasons why you should learn CPR

9:15 a.m.

MeLaβ, Baptist Health South Florida Gallery (Level 1)
Programming support provided by