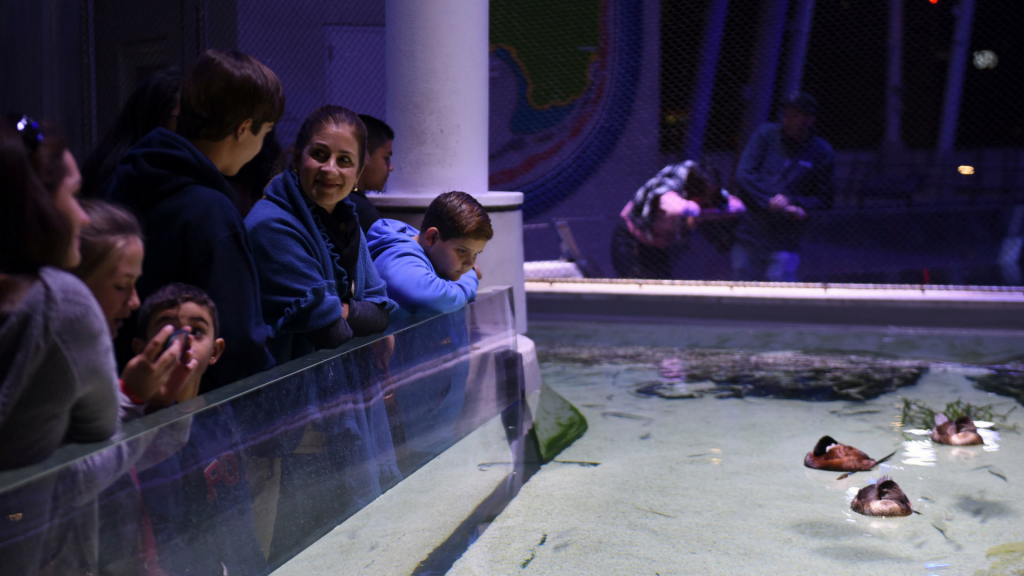 Sorry Kermit, but we beg to differ—at Frost Science, it's easy being green. On April 20, we're commemorating Earth Day a bit early with a very special edition of Member Evening! You'll have exclusive access to the museum from 6:30 p.m. to 9:00 p.m. while experiencing your favorite exhibitions as the museum stays open late just for members. You'll enjoy specially-themed activities such as:
"Recycle This, Not That" discussion with Miami-Dade County's recycling manager Jeanmarie Manze Massa
"Meet the Scientists" chat on ocean pollution and micro plastics with University of Miami CARTHE program's Laura Bracken and Cedric Guigand, and scientist Lucia Speroni
Adopt-A-Tree campaign with MUVE
Recycle relay activity in MeLaβ
Earth Day Pledge photo booth
Members will have access to all open museum exhibitions in addition to receiving a 20% discount at the Science Store. Let's discover!
You can also make it a total experience by booking a laser show before they sell out. We've got a new lineup of stars gracing the Frost Planetarium screen including Michael Jackson, The Beatles, Bob Marley and Queen. (Please note: Laser Friday shows are not included in the Member Evening event—tickets are $10 for adults and $8 for children.)
Admission to Member Evenings are free and only open to members and their guests. Pre-registration is requested but not required. All members must have a valid membership card and show a photo ID upon entrance. Only those listed on the membership account will be permitted into the event. Accounts with guest privileges will be allowed the appropriate number of guests to accompany the member. The museum closes to the general public at 5:30 p.m.
Please note: the rooftop and the West wing will be closed throughout the evening.