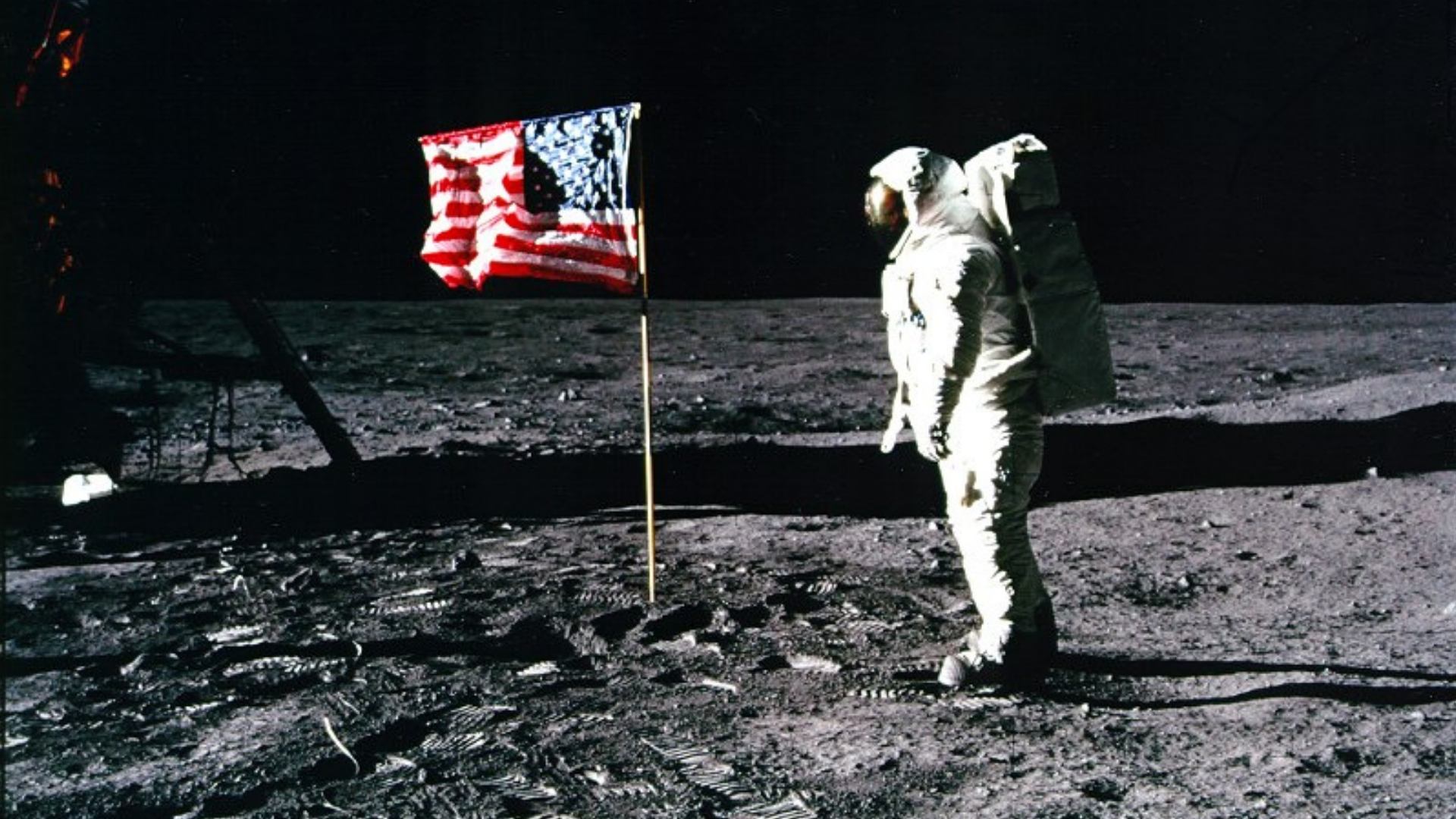 Frost Science members are invited to celebrate mankind's giant leap on Saturday, July 20 from 7:00 p.m. to 9:30 p.m. for a special Member Evening. Join us as we take a look at the incredible journey to the moon before exploring the museum. This Member Evening is part of the museum's Apollo 11 anniversary celebrations. July 20, 2019 marks the 50th anniversary of the first humans landing on the Moon on July 20, 1969 as part of NASA's Apollo 11 lunar mission.
Pocket Solar System
Create your very own solar system and discover just how big (and empty!) our solar system is by creating your own pocket-sized model.
Big Bang to First Man on the Moon
Join us for a brief talk about understanding our vast universe, from Big Bang to today's modern exploratory efforts, led by Simeon Bold, graduate student in Astrophysics at Florida International University. Later, learn some fun facts about the Apollo 11 mission and our Moon, followed by a Q&A.
The Day We Walked on the Moon
Screenings of the Smithsonian Channel's new documentary, which ranges from the deeply personal to the grand and historic, offering an in-depth look at one of the most important 24-hour periods in history.
Space Station
A complimentary food display by Constellation Culinary Group with rock candy, space cookies, "moon cheese" bites and more, while supplies last!
Members will have access to select museum exhibitions* in addition to receiving a 20% discount at the Science Store until 9:00 p.m. Refreshments and light snacks will be available for purchase in the Main Atrium. Share your favorite photos and moments with us at @frostscience using our hashtags #ItsScienceMiami and #FrostScience.
Special Laser Evening Discount:
Make it a total experience by booking a laser show on Saturday, July 20. We've got an exciting lineup of shows gracing the Frost Planetarium screen including Elton John, Bob Marley and Pink Floyd. (Please note: Laser Evening shows are not included in the Member Evening event—tickets must be purchased separately).
Not a member? Join now.
Onsite parking is available in the museum garage for $8 flat rate starting at 6:00 p.m. All cars must exit garage by 12:00 a.m. Member parking discount does not apply.
Admission to Member Evenings is free and only open to members and their guests (if guest privileges apply). Accounts with guest privileges will be allowed the appropriate number of guests to accompany the member. For memberships without guest privileges, only those listed on the membership account will be permitted into the event. Pre-registration is requested but not required. All members must have a valid membership card and show a photo ID upon entrance. The museum closes to the general public at 6:00 p.m. Members must be logged into their account in order to reserve tickets.
*River of Grass and the Inventors in Residence Lab will be closed during Member Evening.