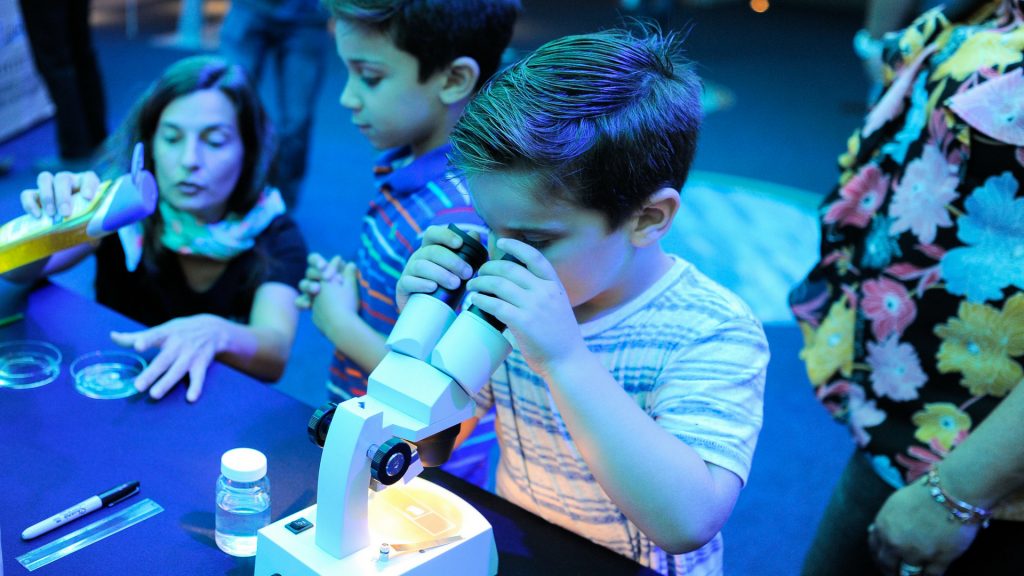 In celebration of World Ocean's Day on June 8, 2018, Frost Science is hosting "Make a Splash: for Ocean Conservation" at the museum and the kickoff event for REEF's 2018 Lionfish Derby Summer Series, presented by Whole Foods, in Museum Park.
Start your dive into everything marine inside Frost Science and explore:
The anatomy of a lionfish with special lionfish dissections in the Knight Learning Center.
Hidden microplastics in our oceans with a special demonstration and tips for what you can do at the Dive Bar in the Dive Level of the Aquarium.
Ongoing research on how to make corals more heat-tolerant to help save them from warming oceans in our Inventors in Residence Lab.
BBC's Blue Planet episodes highlighting the amazing life under the sea in the Knight Learning Center.
Cutting-edge science to understand and conserve our oceans with scientists from University of Miami's Rosenstiel School of Marine and Atmospheric Science, including Rescue a Reef and the Physical-Biological Interactions Laboratory.
Up close educational encounters with Frost Science's animals.
Then head to our Science Plaza, where you can join local artist Kerry Phillips for a free activity using found and collected plastics to create an underwater environment and its creatures, turning waste into a work of art from 12 p.m. to 4 p.m.
Continue your immersion into marine exploration in Museum Park with REEF's 2018 Lionfish Derby Summer Series kickoff event, presented by Whole Foods. See the results of a team competition with prizes for the largest lionfish, most lionfish, and even smallest lionfish, while interacting with local organizations, including our very own MUVE (Museum Volunteers for the Environment), to learn more about what you can do to help conserve our coastlines and oceans. Conservation efforts include the capture of lionfish, an invasive species that threatens our native fish populations and the health of our reefs. The derby will be from 11 a.m. to 5 p.m. If you are interested in registering a team for the derby click here (Frost members receive a 10% discount).
A final schedule of the day's events is coming soon. Select experiences of the event are weather permitting, but a majority will occur rain or shine including the derby.
Supported by the Miami Downtown Development Authority (DDA).
Additional support for the derby is provided by Fish Florida.