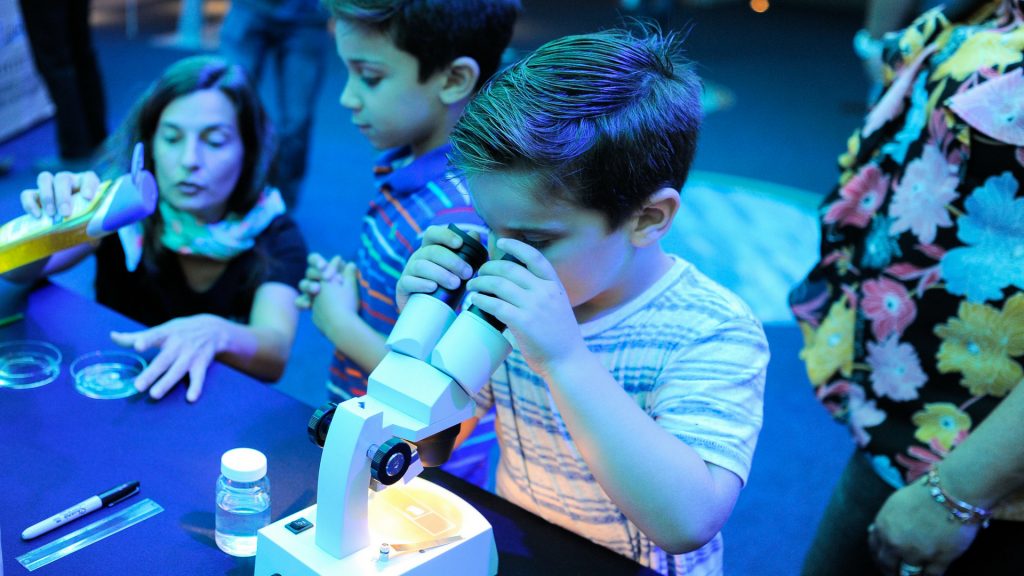 In celebration of World Ocean's Day on June 8, 2018, Frost Science is hosting "Make a Splash: for Ocean Conservation" at the museum and the kickoff event for REEF's 2018 Lionfish Derby Summer Series, presented by Whole Foods, in Museum Park.
Start your dive into everything marine inside Frost Science and explore:
Program

Program Times

Creative Movements with Dance Now, Think Later

10:30 a.m.

Bring your little ones and get ready to have some fun with this special experience that uses improvisational movements, guided imagery and sound to stimulate the brain and ignite the imagination.

Dance to the Beat with Baptist Health South Florida

11:15 a.m. and 1:15 p.m.

Break out your best moves on our interactive dance floor as you learn how to keep your heart healthy and strong in this introductory Zumba class.

The Funk Connection with Dance Now, Think Later

12:00 p.m.

Feel the power of the funk by exploring how improvisational movements can clear your mind, strengthen your heart and fire up your muscles.
Continue your immersion into marine exploration in Museum Park with REEF's 2018 Lionfish Derby Summer Series kickoff event, presented by Whole Foods. See the results of a team competition with prizes for the largest lionfish, most lionfish, and even smallest lionfish, while interacting with local organizations, including our very own MUVE (Museum Volunteers for the Environment), to learn more about what you can do to help conserve our coastlines and oceans. Conservation efforts include the capture of lionfish, an invasive species that threatens our native fish populations and the health of our reefs. The derby will be from 11 a.m. to 5 p.m. If you are interested in registering a team for the derby click here (Frost members receive a 10% discount).
A final schedule of the day's events is coming soon. Select experiences of the event are weather permitting, but a majority will occur rain or shine including the derby.
Supported by the Miami Downtown Development Authority (DDA).
Additional support for the derby is provided by Fish Florida.