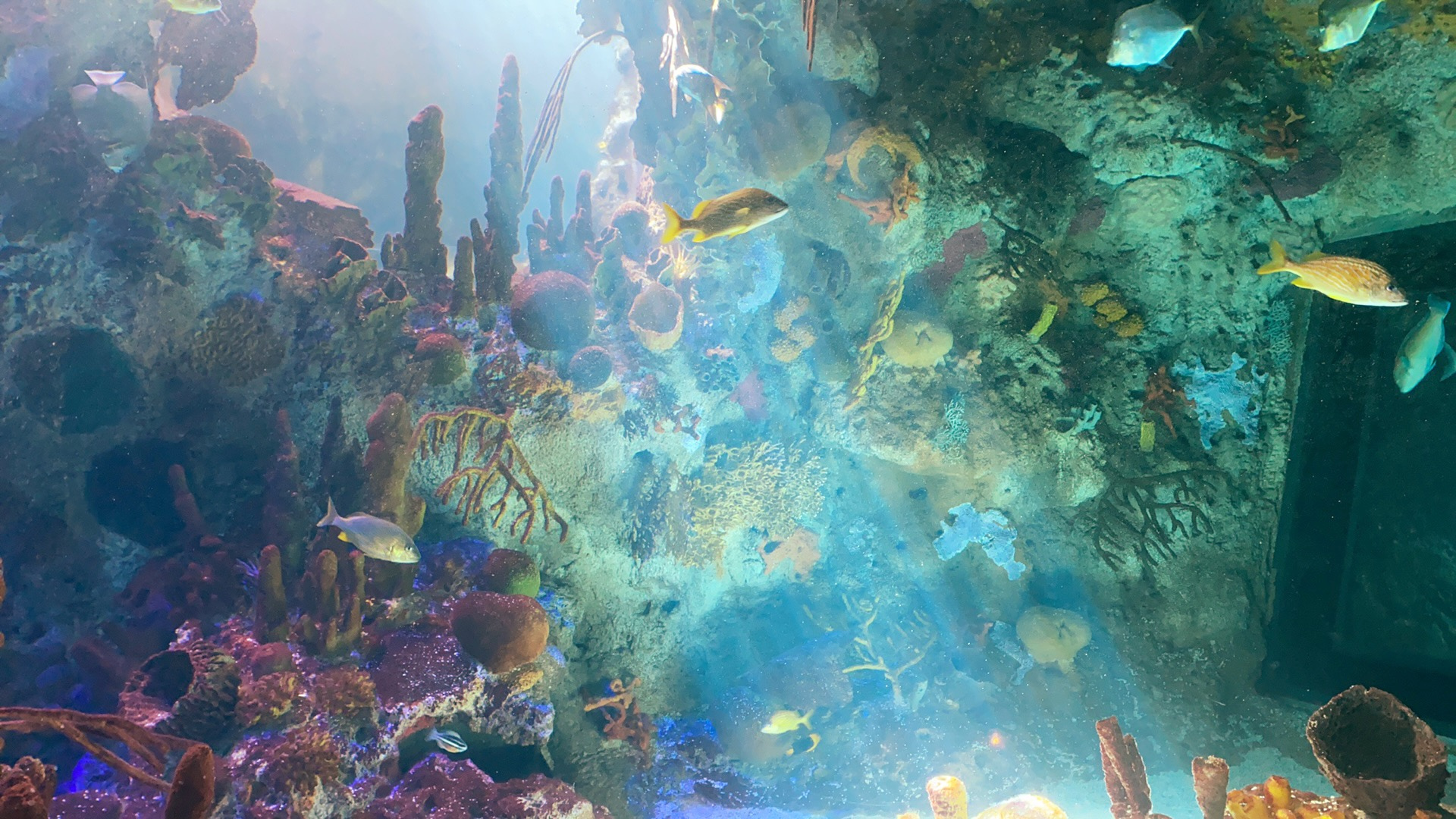 In this special Earth Day edition of LIVE@Frost Science on Wednesday, April 20, you'll hear from three local scientists who are taking unique approaches to battle the impacts of climate change, from flooding to invasive species.
Frost Science's Shannon Jones will kick off the evening, as she shares how the Frost Science MUVE (Museum Volunteers for the Environment) group works to prevent coastal erosion and protect our native species from invasive predators. Dr. Jayantha Obeysekera of Florida International University will then discuss the challenges of climate change for water resources, specifically how his team works to protect our community's water supply. Finally, you'll hear from Dr. Katharine Mach of the University of Miami, a climate policy specialist who works on assessing climate change risks and response options to extreme heat, flooding and other hazards.
Following the presentations, there will be a Q&A session to discuss the speaker's presentations and STEM career journeys, moderated by Dr. Kate Carter, Director of Science Communication at Frost Science.
Admission is complimentary. Tickets are limited to four per transaction. Program will take place inside the Frost Planetarium.
Doors open at 6:30 p.m. Program starts promptly at 7:00 p.m. Seating is first-come, first-served. Food and beverage will be available for purchase prior to the event.
Please note registration to the event does not include museum admission. Museum exhibitions close at 6:00 p.m. Onsite parking is available in the museum garage for $8 flat rate starting at 6:00 p.m.
About the Panelists (in alphabetical order):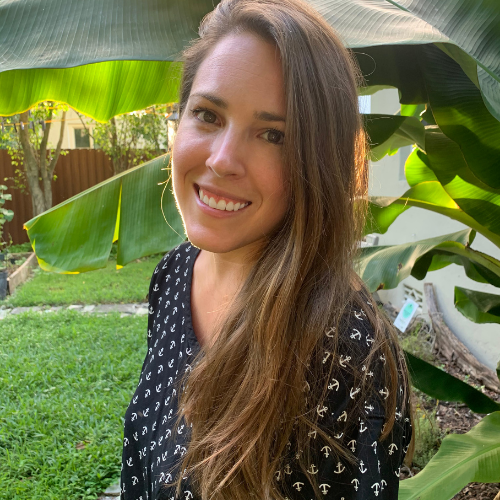 Shannon C. Jones
Curator of Ecology and Environmental Restoration, Phillip and Patricia Frost Museum of Science
As the Conservation Programs Manager at the Phillip and Patricia Frost Museum of Science, Shannon Jones manages the museum's marine conservation programs. Shannon assists with Frost Science's coral reef restoration efforts and oversees the Museum Volunteers for the Environment (MUVE) program, a platform that engages the community in volunteer-based coastal habitat restoration efforts and citizen science opportunities. She received her B.A. in psychology from The Pennsylvania State University and her Master of Professional Science in marine conservation from The University of Miami's Rosenstiel School for Marine and Atmospheric Science. In addition to being an open-water scuba diver, she is formally trained in science communication and is an Advanced Florida Master Naturalist and Land Steward. When she is not at work, she can be found volunteering for other South Florida marine science organizations such as sea turtle nesting surveys, marine mammal rescues and marine debris removal projects, while promoting environmentally friendly activities in ensure clean, safe, and healthy oceans.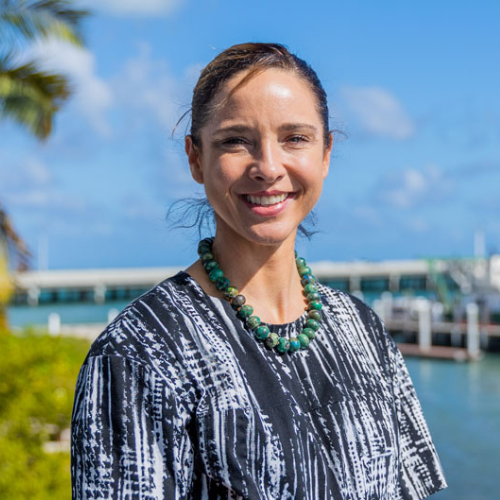 Dr. Katharine Mach
Associate Professor, Department of Environmental Science and Policy, Rosenstiel School of Marine and Atmospheric Science, University of Miami
Dr. Katharine Mach is an associate professor at the University of Miami Rosenstiel School of Marine and Atmospheric Science and a faculty scholar at the UM Abess Center, focused on environmental science and policy. Her research assesses climate change risks and response options to address increased flooding, extreme heat, wildfire, and other hazards. Through innovative approaches to integrating evidence, she informs effective and equitable adaptations to the risks. Mach is the 2020 recipient of the Piers Sellers Prize for world leading contribution to solution-focused climate research. She previously was a senior research scientist at Stanford University and director of the Stanford Environment Assessment Facility. From 2010 until 2015, she co-directed the scientific activities of Working Group II of the Intergovernmental Panel on Climate Change. This work on impacts, adaptation, and vulnerability culminated in the IPCC's Fifth Assessment Report and its Special Report on Managing the Risks of Extreme Events and Disasters to Advance Climate Change Adaptation. The associated global scientific collaborations have supported diverse climate policies and actions, including the Paris Agreement. Mach received her PhD from Stanford University and AB summa cum laude from Harvard College.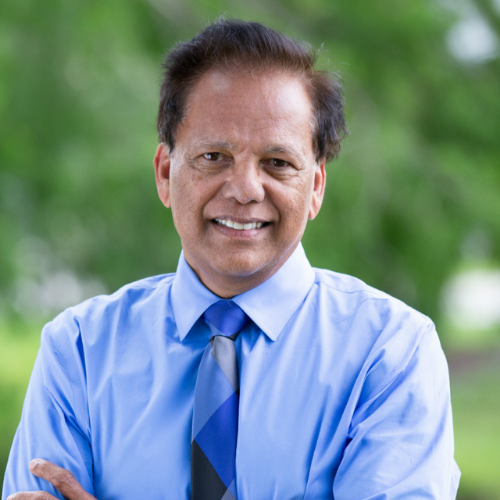 Jayantha Obeysekera ('Obey'), Ph.D., P.E, F.EWRI
Director and Research Professor, Sea Level Solutions Center, Institute of Environment, Florida International University
Dr. Obeysekera served as a member of the federal advisory committee which directed the development of the National Climate Assessment in 2014. He was also a co-author of the sea level rise projections report published by NOAA for the National Climate Assessment and served as a member of the Coastal Assessment Regional Scenario Working Group associated with the Department of Defense in the United States. Dr. Obeysekera serves as a co-director of the Florida Climate Institute. He holds a bachelor's degree in Civil Engineering from University of Sri Lanka, M. Eng. from University of Roorkee, India, and a Ph.D. in Civil Engineering from Colorado State University with specialization in water resources. Dr. Obeysekera has published over 55 research articles in numerous peer-reviewed journals. He is a recipient of the 2015 Norman Medal of the American Society of Civil Engineers for a technical paper that makes a definitive contribution in engineering.