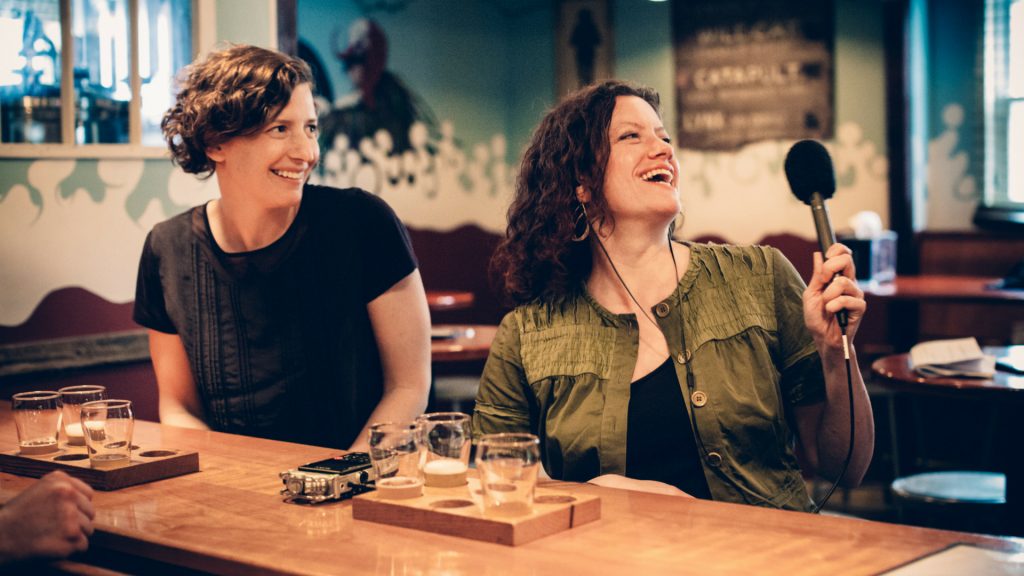 Are oysters really an aphrodisiac? Can you hack your taste buds? And why did it take humanity so long to invent the chocolate bar? In this special live performance of the podcast Gastropod, co-hosts Cynthia Graber and Nicola Twilley will serve up a three-course feast for your eyes and ears. From live experiments to interactive tastings, the evening will combine special guests and field recordings to reveal the history and science behind the food we eat every day.
Gastropod is the award-winning podcast that looks at food through the lens of science and history. Every other week, Cynthia and Nicola release a new episode that explores the hidden history and surprising science behind a particular food- or farming-related topic, including topics such as aquaculture, ancient feasts, cutlery, chili peppers, music and Malbec. Join us and savor this very special live podcast event!
Tickets are available for $10 for non-members / $8.00 for members. Tickets are non-refundable. Rain or shine.
Doors open at 6:30 p.m. Program starts at 7:30 p.m. Seating is first-come, first-served. Food and beverage will be available for purchase.
Program will take place inside the Baptist Health South Florida Gallery. Space is limited—pre-purchase highly recommended. Tickets will be available at the door based on availability (credit card only; cash will not be accepted). Please note admission to the event does not include museum admission. Museum exhibitions close at 5:30 p.m.
Parking Instructions
Onsite parking is available in the museum garage for $8 flat rate starting at 6:00 p.m.
We recommend using LYFT. Use code FrostScience for $5 off. Up to four rides for new users only.
Museum is adjacent to the Miami-Dade Metromover, Museum Park Station.