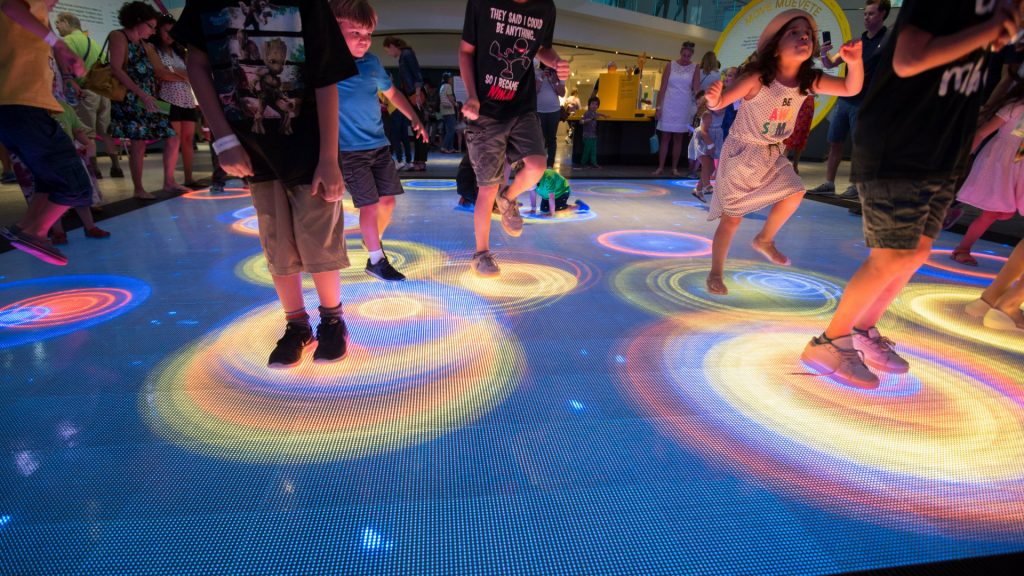 Get ready to fire up your neurons while moving and grooving! Celebrate National Dance Day while discovering how movement can benefit your health no matter your age. Whether you're looking for a stretch break, need to reach your daily step goal or want to try a new move on our MeLaβ's interactive dance floor, we invite you to join the dance party!
Join us for special dance classes in the MeLaβ:
Program

Program Times

Creative Movements with Dance Now, Think Later

10:30 a.m.

Bring your little ones and get ready to have some fun with this special experience that uses improvisational movements, guided imagery and sound to stimulate the brain and ignite the imagination.

Dance to the Beat with Baptist Health South Florida

11:15 a.m. and 1:15 p.m.

Break out your best moves on our interactive dance floor as you learn how to keep your heart healthy and strong in this introductory Zumba class.

The Funk Connection with Dance Now, Think Later

12:00 p.m.

Feel the power of the funk by exploring how improvisational movements can clear your mind, strengthen your heart and fire up your muscles.
Let's Dance! programming is free with paid museum admission.
Parking Instructions
Paid self-parking is available in the museum garage
Rates are $8 for the first hour and $4 for each additional hour