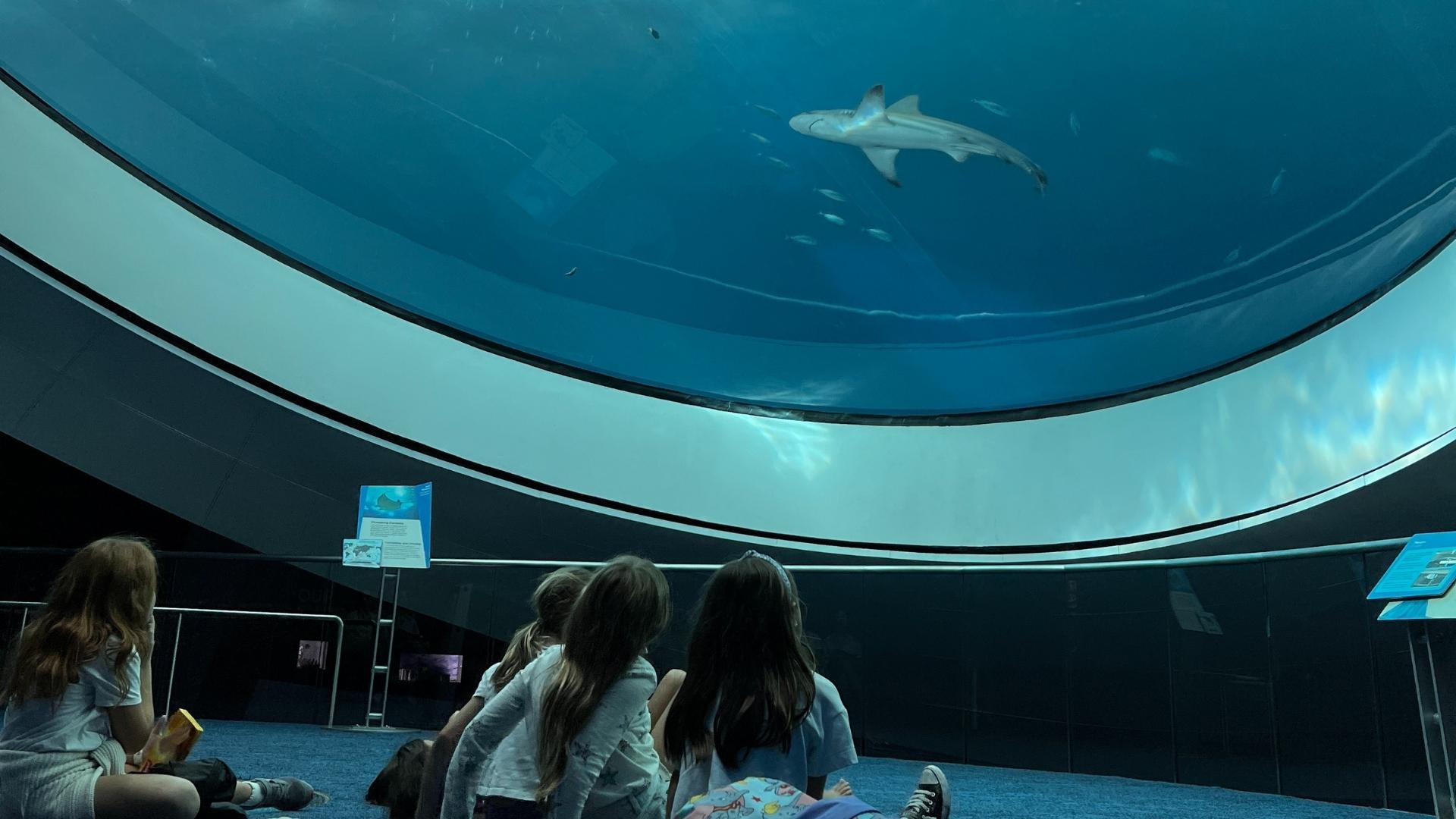 Science never sleeps… especially at the Phillip and Patricia Frost Museum of Science!
Pack your jammies—you're invited to join us on Saturday, November 19 for a Frost Science Girl Scouts Exclusive Overnight Adventure. Open to girl scout troops—and designed for Girl Scouts—our Overnight Adventures are a thrilling way to experience the museum, as you spend the night exploring our interactive exhibitions, conducting experiments, working your way towards your next badge, and meeting new people after dark.
November 19 Girl Scouts Overnight Adventure: Reef Rescuer
Calling all reef rangers! Join our Frost Science team for a night full of porpoise-full fun as we dive into Florida's Coral Reef. Discover the biodiverse habitats that are in our backyard through learning about their importance, the threats they face and what you can do to protect our marine resources. Spend the night under the Oculus, in Power of Science or in the Dive level of the Aquarium.
Badge Focus
Junior: Animal Habitats
Cadette: Trees
Senior: Eco Explorer
*Please note: Adults may not attend unless accompanied by youth participants in a Girl Scout Troop.
Parking will be available from 6:00 p.m. to 8:15 a.m. for a $10 flat rate.
Online registration closes November 5, 2020 at 5:00 p.m.
For more information, click here or email overnights@frostscience.org.