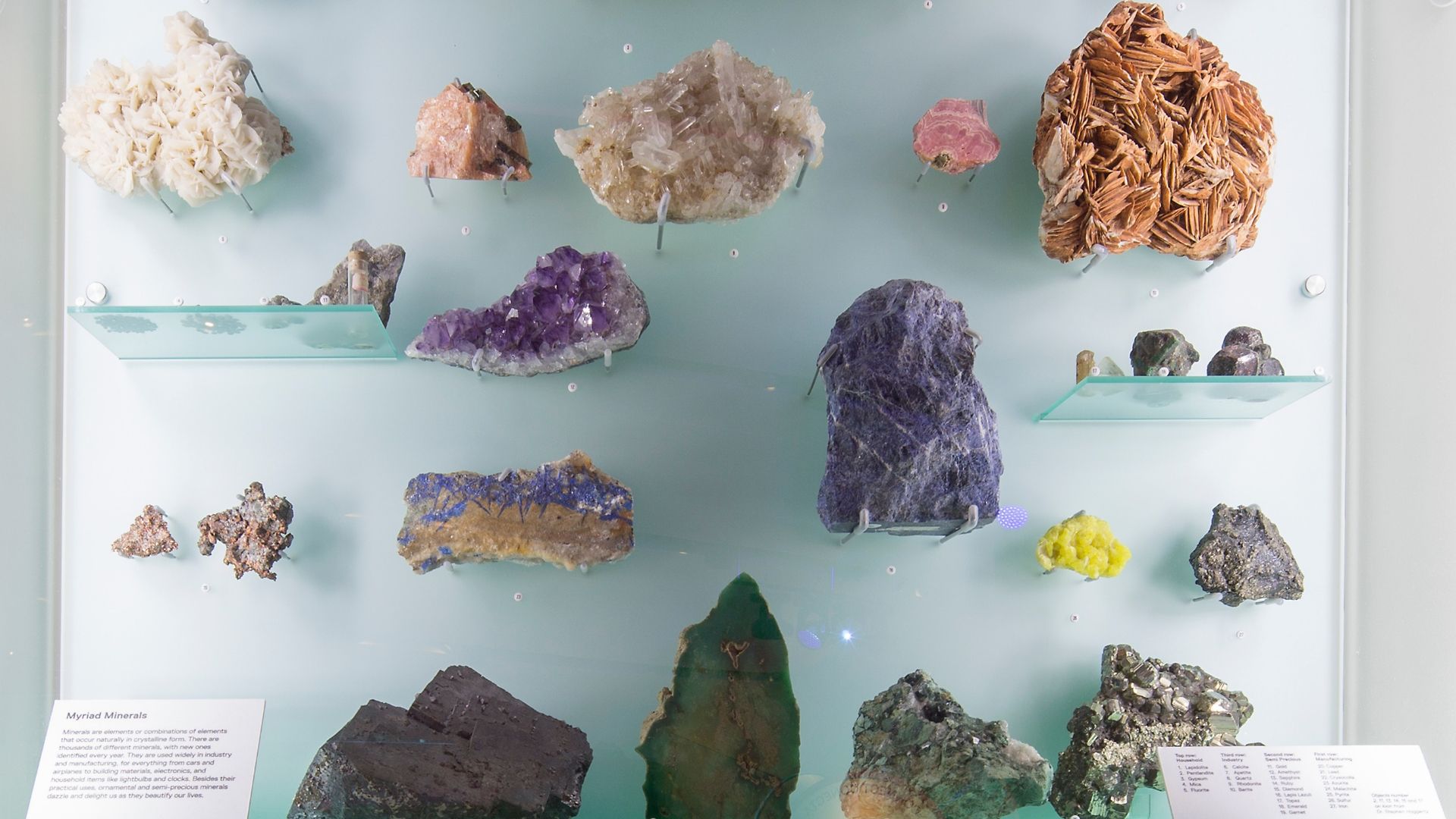 September 14: Geology Day
Dig deep into the world of geology! Spark your curiosity with mineral mysteries from our museum's collection, explore how plate tectonics affect the earth's topography with a hands-on demonstration and focus on different samples of sand under a microscope while investigating how it is made and its origin. Make sure to take a stroll and view treasured objects highlighted in the Curious Vault and also become a paleontologist to create your own fossil! Dig deeper into the science of geology with special activities from Florida International University, the University of Miami, and a one-of-a-kind amber collection.
Schedule of Events
Mini-Me Science is Frost Science's monthly program designed for you and your little one (children ages four and younger). Today's activity: young geologists will investigate and sort different types of rock, what they are made up from and make their own 'pet rock' to take home.
Paid registration is required. If interested, please inquire at Member and Guest Services or visit frostscience.org/minime.
Amber Marvels
11:00 a.m. to 4:00 p.m., Aquarium Dive Bar, Level 3
Get ready to be amazed by a marvelous showcase of amber artifacts and learn about the right conditions needed for tree resin to result in beautiful fossils after millions of years.
Dig Deep with Florida International University
11:00 a.m. to 4:00 p.m., Outdoor Terrace, Level 4
Connect with Florida International University's Geology Club as they feature samples from Florida's Peace River and unique pieces from the University's collection.
Geology of Mars with University of Miami
11 a.m. to 4 p.m., Outdoor Terrace, Level 3
Explore innovative ideas of how Martian soil could be used as construction materials to colonize Mars in the future with the Advanced Materials Research Lab at the University of Miami.
Mineral Mysteries from the Curious Vault
11:00 a.m., 12:30 p.m., 1:30 p.m., 3:00 p.m., Main Atrium, Level 1
Uncover the amazing history and science of select geological pieces from the museum's collection including volcanic rock, crystals and petrified wood.
What is Sand?
11:30 a.m., 1:30 p.m. and 3:30 p.m., Outdoor Terrace, Level 3
Find out what sand is made of and where it comes from by looking at different samples from around the world! Also, see if you can find how humans are affecting what we find in sand.
Plate Tectonics
12:00 p.m. to 4:00 p.m., Outdoor Terrace, Level 4
How are mountains formed? Why do volcanoes exist? Explore earth science fundamentals including the ins and outs of the Plate Tectonics Theory with hands-on maps and models.
Create Your Own Dino Fossil
12:30 p.m. and 2:30 p.m., Level 1 Main Atrium
Travel back to prehistoric times and learn how fossils are made and then create your own 'fossil' to take home! *While supplies last.