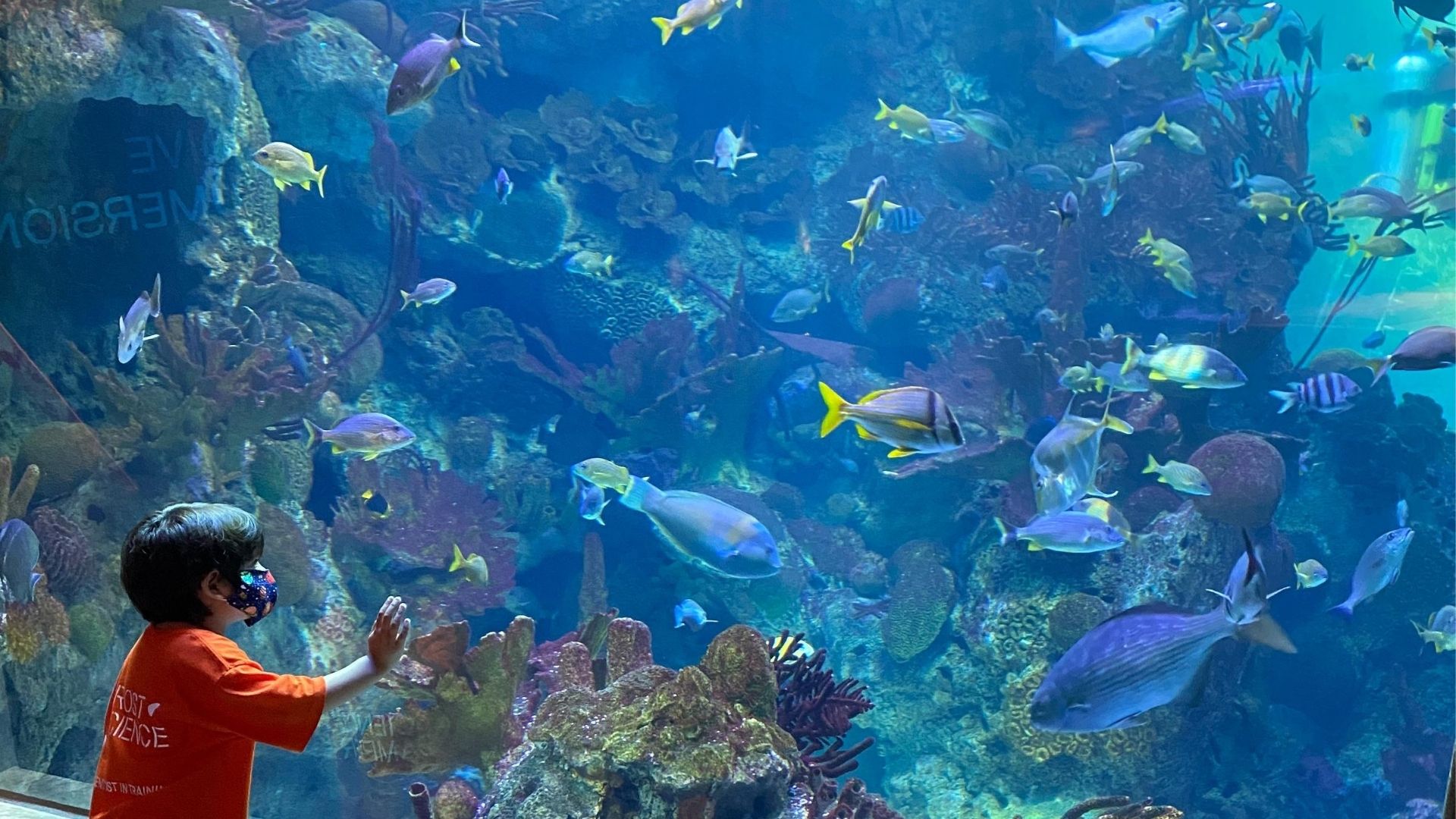 Frost Science is excited to announce Frost Science Museum Pods. Until schools reopen, your child (Grades K – 5 only), can join us onsite to complete their daily virtual school program while under the supervision of a Frost Science Educator, who will provide homework assistance and basic IT support. Students will be placed in a private group (nine students maximum), forming a pod. Parents must commit to a pod for the entire duration of school closure (currently through October 2, 2020).
Hours: 8:00 a.m. to 6:00 p.m.
Drop-off from 8:00 a.m. to 8:15 a.m.
Virtual School (Grades K – 1) from 8:35 a.m. to 2:05 p.m.
Virtual School (Grades 2 – 5) from 8:35 a.m. to 3:05 p.m.
Aftercare from 2:15 p.m. or 3:15 p.m. until 6:00 p.m.
Snacks, lunch and recess breaks will be provided as aligned with their school schedules.
*Frost Science Museum Pods follow Miami-Dade County Public Schools schedule, unless arranged otherwise. Please contact us for an alternative schedule.
Price: $325 non-members/$275 members* per week
Includes two snacks per day and aftercare (may pick-up child earlier)
No sibling discounts are provided.
Lunch must be provided by parent each day (self-contained, no reheating or refrigeration is provided).
Payments are processed weekly, but families must commit to the entire duration of the school closure (no refunds will be available if a child leaves the program prior to its completion).
*Members must be logged in to receive the members rate.
Parents must provide their child with all necessary equipment and materials for virtual school, including but not limited to laptop or portable device, headphones, microphone (if not built into the device), school supplies for activities, and printed worksheets (if applicable). Students must bring equipment and materials home each day.