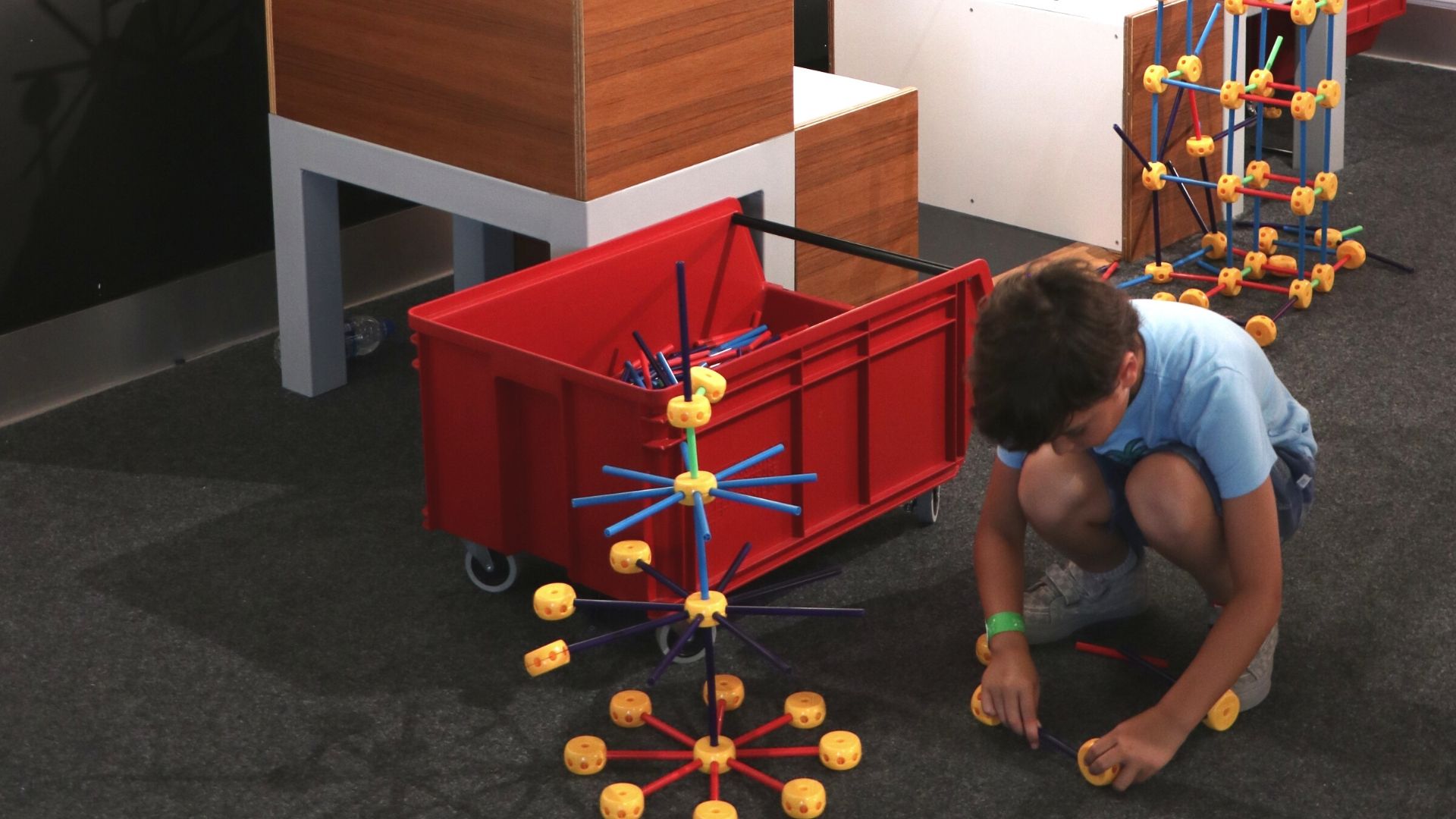 Curious to understand how things function? Ready to improve and make things work better? You are thinking like an engineer! Join us to celebrate National Engineer's Week for a day of challenges and activities that highlight how engineers and scientists can make a difference. Get your gears turning while learning about science fundamentals at our special exhibition Building Science: Great Minds in Time, team up with a partner and practice problem solving in a rover simulation that introduces the basics of programming and catch a demonstration that explores matter and the role it plays in materials engineering.
Don't forget to visit the Design Lab: Engineering workshop for various challenges that promote teamwork and creativity while applying the engineering design process before connecting with engineers from the University of Miami's College of Engineering, The School of Engineering and Technology from Miami Dade College and more! Normal admission rates apply.
Engineer This! programming is free with paid museum admission. Special programming will take place from 11:00 a.m. to 4:00 p.m.
Schedule of Events
Mini-Me Science is Frost Science's monthly program designed for you and your little one (children ages four and younger). Today's activity: little ones will develop fine motor skills and establish the foundations of understanding measurements while using a favorite learning tool: blocks!
Paid registration is required. If interested, please inquire at Member and Guest Services or visit frostscience.org/minime
Design Lab: Engineering Workshop
11 a.m. to 4 p.m., Design Lab: Engineering, Level 4
Discover the design process of imagining, planning, creating, building, and testing in our Design Lab: Engineering Workshop. Aspiring engineers will be presented with materials to solve a design challenge and then have the opportunity to test their creations. Challenges rotate every 30 minutes, 20-guest capacity per challenge.
Soar into learning about the components of an unmanned aerial vehicle with members from the Airborne International Response team and understand how technology and physics combine to make a drone work. See how their expert aerial operating skills are used in science applications including emergency response.
Connect with MDC Engineering and see their 3D printers in action while you try your hand at some of their gaming applications.
Innovative Engineering with University of Miami's COE
11 a.m. to 4 p.m., Outdoor Terrace, Level 4
Chat with engineers from the University of Miami's College of Engineering and discover how they are working together to create advanced solutions for the future. Check-out some of their amazing prototypes such as a heartbeat sensor, a 3D printed microcomputer and even view parts of their NASA Human Exploration rover model.
Materials Science
11:30 a.m., 1:30 p.m. and 3:30 p.m., Strange Matter, Level 3
Materials science is all around us! Investigate the curious relationship between the structure of a material and its properties through engaging demonstrations on matter.
Robotics with University of Miami
12:00 p.m. to 4:00 p.m., Ocean Gallery, Level 1
Meet NAO, a humanoid and programmable robot operated by the University of Miami's RoboCanes team to learn how playing soccer is related to computer programming.
Roving Around
12:30 p.m. and 2:30 p.m. Ocean Gallery, Level 1
Partner up and go through the processes involved in engineering communication protocol that introduces the basics of programming in a rover simulation!