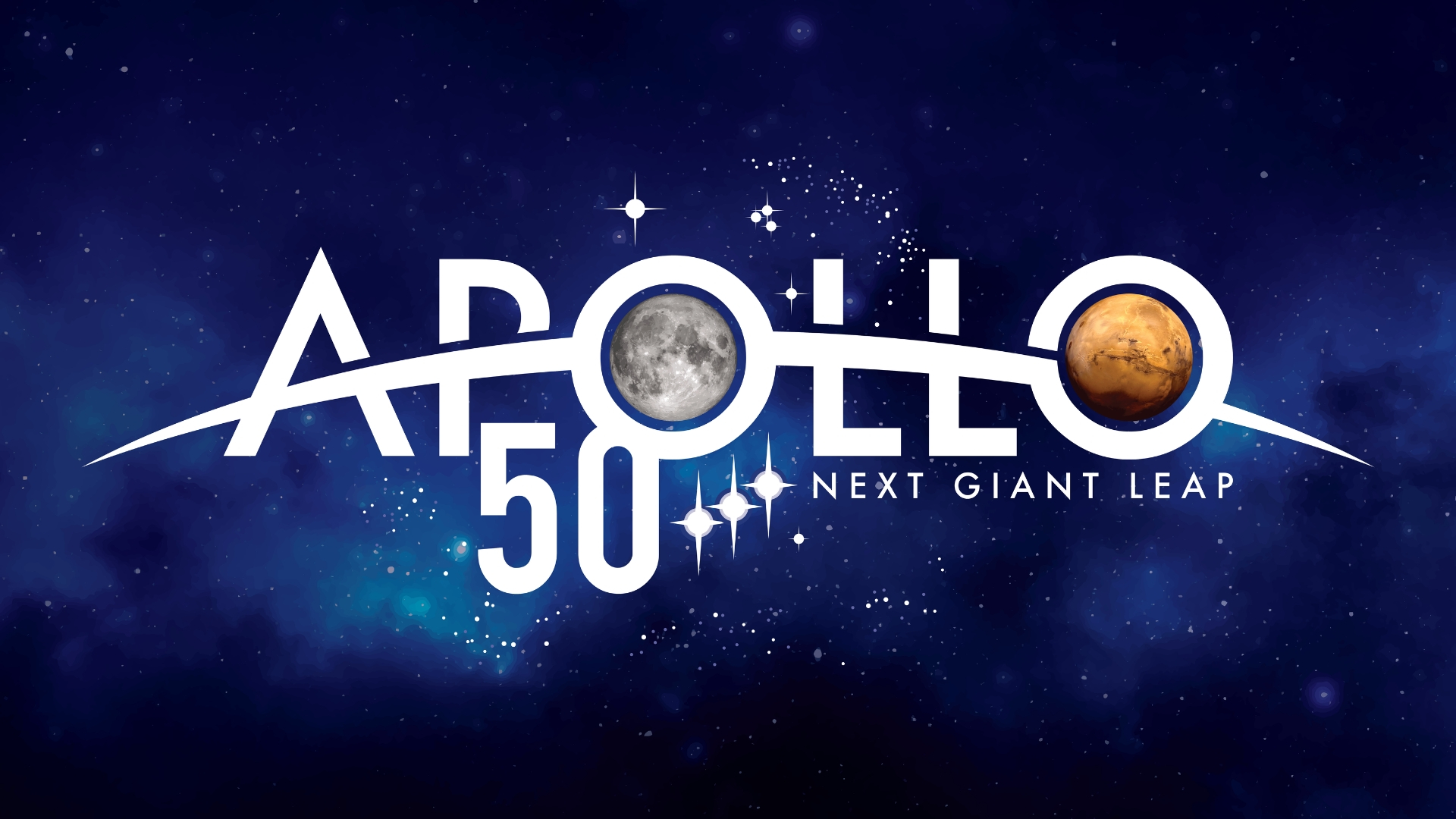 July 20: Apollo 11 Day
Grab your spacesuit and helmet and join us for an out of this world day as we celebrate the 50th Anniversary of the Apollo 11 Moon Landing, which happened on July 20, 1969. Celebrate this amazing feat of engineering and courage with us by exploring the night sky in our Portable Planetarium, visiting the Feathers to the Stars exhibition and uncovering the many Myths of the Moon. Discover just how cold outer space really is during our liquid nitrogen demonstration as well as special viewings of the Smithsonian Channel documentary The Day We Walked On The Moon. Eat some astronaut ice cream (which you can find in the Science Store) before coming back down to Earth.
Schedule of Events
To download a PDF schedule, click here.
Tiny astronomers will blast off into learning by discovering the phases of the moon through interactive storytelling and launch into a sensory experience by making moon sand and molding it into their own shiny moon rocks to take home!
Paid registration is required. If interested, please inquire at Member and Guest Services or visit frostscience.org/minime.
Can't Fight the Moonlight
11 a.m. to 3 p.m., Knight Learning Center, Level 5
Some corals use the lunar cycle (and other indicators) to let them know it's time to reproduce. Learn about this amazing process while getting a behind the scenes look at ongoing research on corals in the Inventors in Residence Lab.
Follow the Moonlight
11 a.m. and 1 p.m., Aquarium Dive Bar, Level 3
Uncover the many obstacles that sea turtle hatchlings face as they waddle and find their way to the ocean. Discover how they use the Moon as a guide and learn ways we can all help them survive this challenging journey.
Gravity Chairs
11 a.m. to 4 p.m., Outdoor Terrace, Level 3
Experience what your weight would feel like on the Moon, Mars and even Pluto. Take a seat on our gravity chairs and pull yourself closer to the stars!
Moonwalk Photo Op
11 a.m. to 4 p.m., Outdoor Terrace, Level 2
Take a walk on the Moon as an astronaut at this special photo op in celebration of Apollo 11's 50th anniversary.
Portable Planetarium
11 a.m. to 4 p.m., Aquarium Oculus, Level 2
Discover the wonders of the night sky in this overview of what can be seen tonight – including the Moon! Sessions every 15 mins.
Rockets and Physics with Florida International University
11 a.m. to 2 p.m., Outdoor Terrace, Level 4
Blast off into cool physics experiments while learning about the Saturn V rocket with FIU's Society of Physics Students.
Screening of @SmithsonianChannel's The Day We Walked on the Moon
11 a.m., 12 p.m., 1 p.m., 2 p.m., 3 p.m., Knight Learning Center, Level 5
The Day We Walked On The Moon is a behind-the-scenes look at the iconic Apollo 11 moon landing mission by Michael Collins, Neil Armstrong and Buzz Aldrin, 50 years ago! It is an in-depth look at one of the most important 24-hour periods in history. Documentary length: 45 minutes.
Send Your Name to Mars
11 a.m. to 4 p.m., Atrium, Level 1
Do you want to go to Mars? Then join the Mars 2020 mission by submitting your name online to receive your very own boarding pass before learning fun facts about our neighboring Red Planet.
Live Space Art Mural with @jonlouis.art
11 a.m. to 4 p.m., MeLab, Baptist Health South Florida Gallery, Level 1
Join renowned space artist JonLouis Gonzalez and his onsite art exhibition to create a live "space mural" in this interactive science and art experience using paint… and your imagination!
Myths of the Moon
11:30 a.m., 1:30 p.m., 3:30 p.m., Outdoor Terrace, Level 3
Challenge yourself to identify the various images on the lunar surface that inspired myths in different cultures while also discovering fun facts about the Moon's surface.
Discovering Other Earths with the University of Miami
12 p.m. to 2 p.m., Outdoor Terrace, Level 3
Have you ever wondered about how astronomers search for other planets in the galaxy? Join UM scientists to learn more about how they search for other earths beyond our solar system.