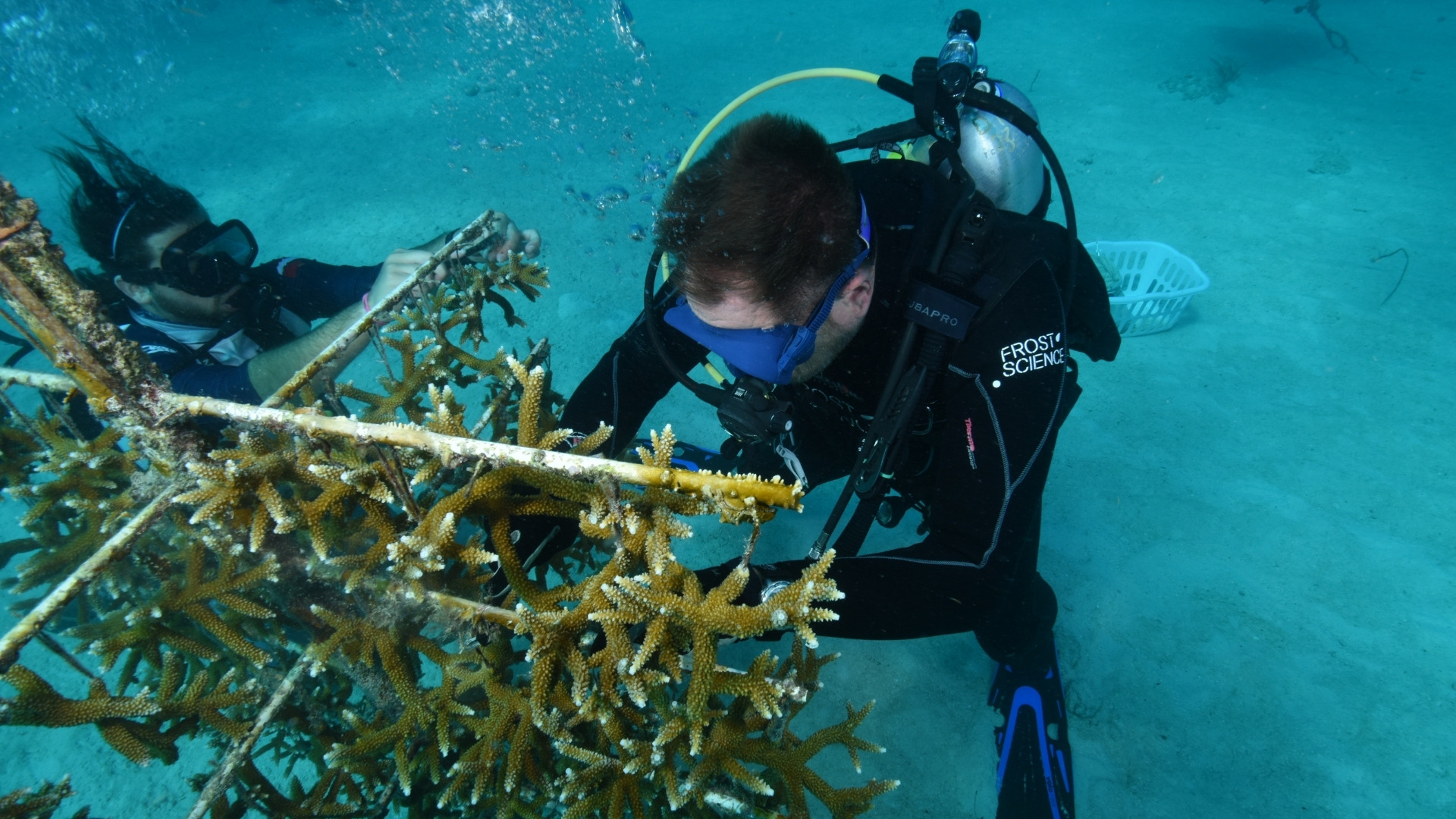 Join us on Thursday, January 21 at 4Hope, a free online event celebrating Florida's Coral Reef hosted by the Special Operations veterans of FORCE BLUE featuring speakers from Frost Science along with acclaimed environmentalists, scientists, policy makers and concerned corporate leaders partners. The 4Hope event will dive into the 100 Yards of Hope project, a major coral reef restoration campaign, and the historic fight to save this national treasure.
At 12:30 p.m., Lad Akins, Frost Science's Curator of Marine Conservation and Boat Captain, and Shannon Jones, Conservation Programs Manager, will showcase the museum's conservation initiatives and the role Frost Science plays in the 100 Yards of Hope partnership. A live panel discussion will take place at the end of the event.
4Hope will take place on Zoom and details for how to join the event will be shared upon registration.