As the health of our guests, staff and animals is our number one priority, Frost Science has consulted with public health authorities to implement increased safety precautions that are also in compliance with all local and state guidelines. The museum is a large, sprawling, 250,000 sq. ft facility, a significant portion of which is open-air, outdoors and naturally conducive to social distancing.
Frost Science Safety Precautions
While visiting Frost Science, please adhere to the following health and safety measures for preventing the spread of COVID-19. You must not be experiencing any COVID-19 symptoms or have been in contact with someone diagnosed with or showing signs of COVID-19 when visiting Frost Science.
What we are doing to protect our guests and employees: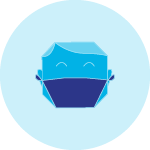 We encourage all guests to wear face coverings while indoors and to keep a safe distance between travel parties. Vaccines and the use of a face covering play a major role in preventing the COVID-19 disease, especially severe illness and death, and reducing the risk of people spreading it to others.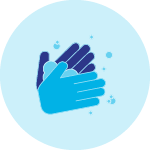 Wash your hands frequently with soap and water for at least 20 seconds or use one of our many hand sanitizing stations. We've also installed additional hand washing sinks outside of restrooms throughout the building.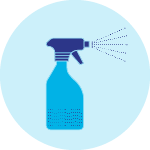 Common areas and touch points will undergo disinfection. Prior to opening each day, our team deep cleans, sanitizes and pressure washes all the public areas. Additionally, our team will frequently clean and disinfect all surfaces and high-frequency touchpoints throughout the day.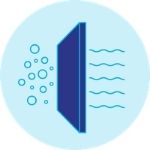 Frost Science utilizes state-of-the-art, high-efficiency MERV-15 air filtration in our air handling systems in order to provide a high level of indoor air quality. In addition, through the use of our building automation system, we've increased fresh (outdoor) airflow throughout the building to maximize the air changes within each interior space while still maintaining proper temperature and relative humidity.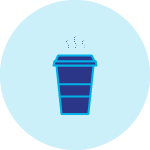 Food@Science is open daily and mobile ordering is available. Seating areas have been reduced to allow for social distancing. No outside food or beverage is permitted inside the museum.
We understand that these times are challenging, and we appreciate everyone's patience and understanding as we navigate as responsibly as we can. The above guidelines and policies may be supplemented and/or modified at any time. By entering the museum, all guests agree to adhere to all safety guidelines and other Frost Science policies and procedures.
We look forward to welcoming you (safely) back to Frost Science!