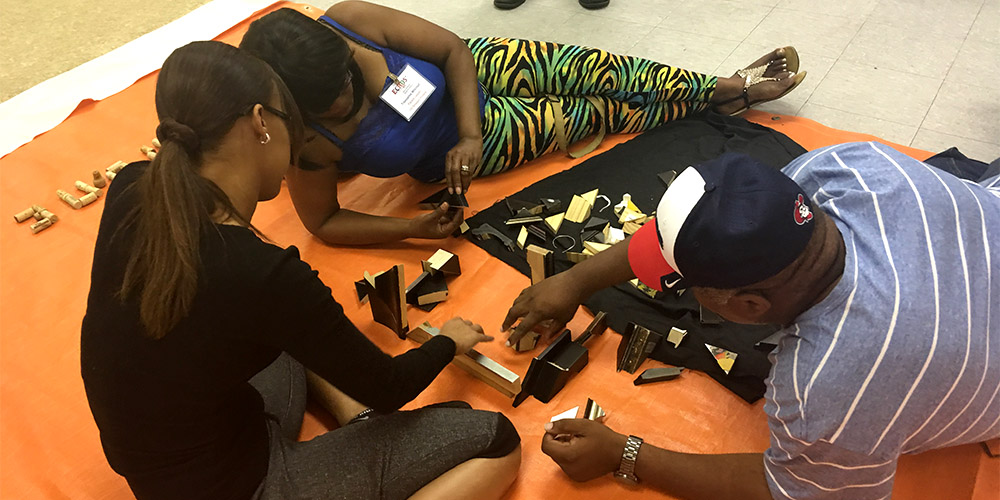 Frost Science has long worked to better science education in underserved communities. One of the most powerful ways we've done this is through the creation of our ECHOS (Early Childhood Hands-On Science) curriculum, a package of fun, hands-on science lessons for children age three to five. The program has been proven to increase science aptitude, and is used in schools in 15 states and four countries.
In order to empower low-income communities in South Florida, we launched ECHOS Professional Development and Family Engagement in 2014. The program, which targets Miami-Dade Head Start centers dedicated to school readiness in low-income families, works in three ways: first, we train Head Start teachers in the full breadth of the ECHOS curriculum; next, we provide opportunities for student teachers to teach science to preschoolers in Head Start classrooms; and finally, we provide opportunities for parents to attend workshops, learn how to teach ECHOS integration activities, and then teach 36 paid work hours in Head Start classrooms, helping with ECHOS activities. Through the initiative, parents not only help their local centers, they learn how to bring more math and science into their children's everyday moments of play and exploration.
Through this program, which is generously funded by a grant from the W. K. Kellogg Foundation, we've brought ECHOS to Head Start sites in Homestead, Little Haiti/Wynwood, and Opa-Locka, reaching approximately 33 classrooms, 66 parent leaders, 30 student teachers and 650 children each year.
Purchase ECHOS Curriculum