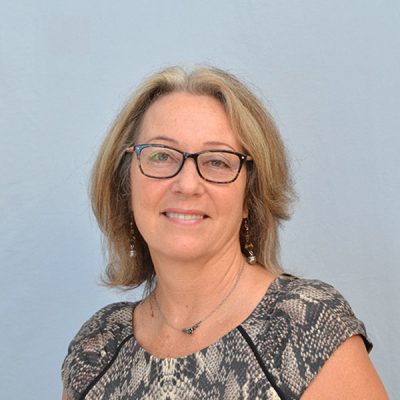 Jennifer Santer leads fundraising programs for operations and endowments at Frost Science, ensuring a diverse mix of contributions to sustain the museum's exhibitions and programs. A primary focus is on the development of partnerships with foundations, local government and community-based organizations to support the museum's strategic, programmatic and financial goals.
Prior to her current role, Santer served as the museum's Vice President for Program and Content Development, leading the development of permanent exhibitions for the museum while overseeing teams responsible for science communication, community outreach, youth and workforce development, citizen science and environmental restoration initiatives. She also spent eight years securing funding for, and managing, the museum's award-winning education programs.
Before joining the Museum in 1999, Santer worked for ten years as an international development specialist for Development Alternatives, Inc., a Washington D.C.-based consulting firm engaged in multi-year economic assistance projects in Africa, Asia and Eastern Europe, with an emphasis on micro-enterprise, gender issues and information dissemination. Santer holds a master's degree in geography/international development from Clark University in Worcester, Massachusetts and a bachelor's degree in conservation and resource management from San Diego State University. In 2013, Santer was selected as a Noyce Leadership Fellow by the Noyce Foundation.