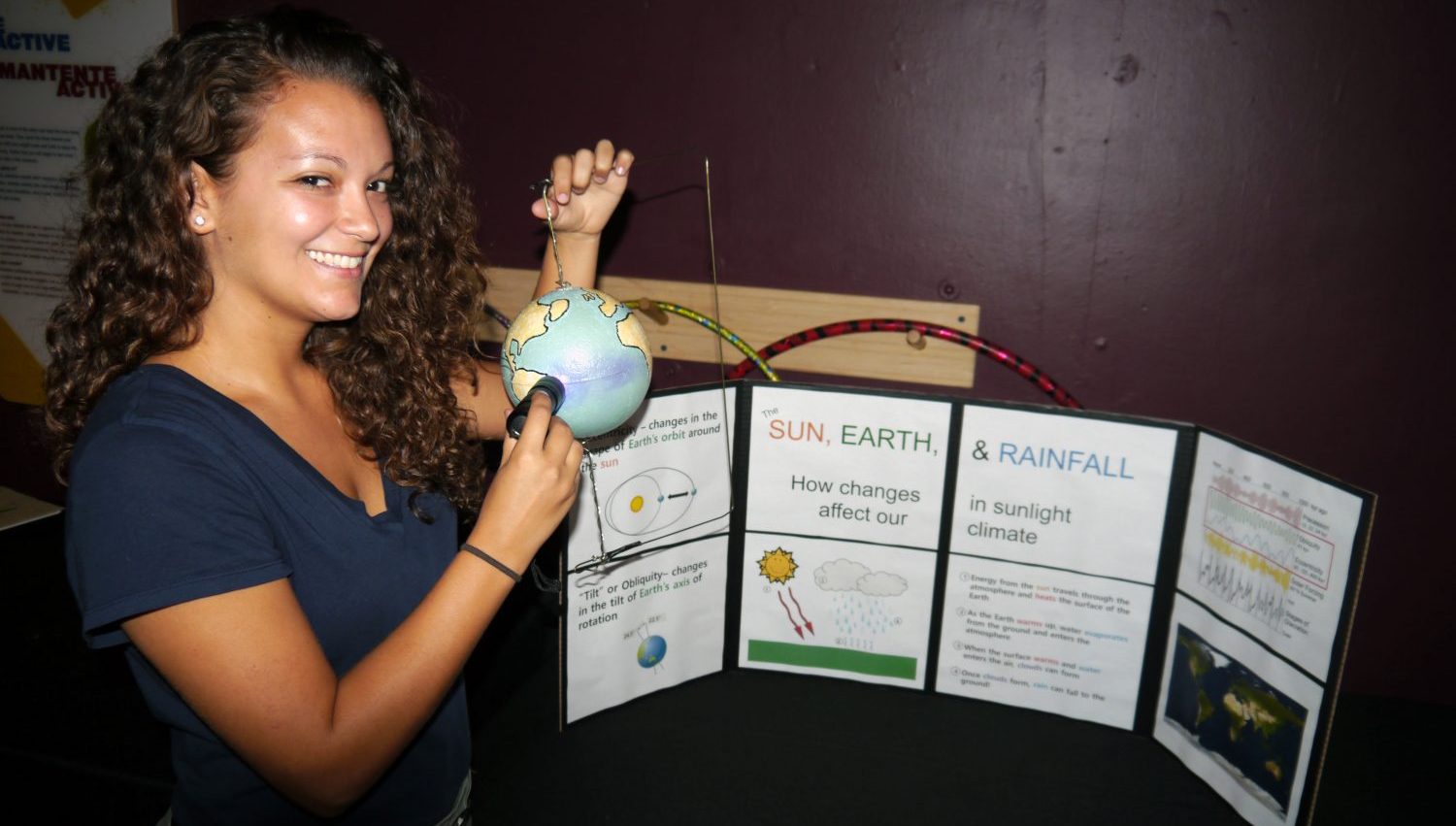 Join an elite group of scientists and researchers as a fellow in our Science Communication Program (SCP)! The program is based on the Portal to the Public initiative funded by the National Science Foundation. Fellows receive science communication training and gain valuable first-hand experience presenting their research to diverse audiences.
While in SCP, you'll learn how to better communicate your science research to non-technical, general audiences of all ages. Through four professional development sessions led by experienced museum experts in informal science education, you will gain an understanding of free-choice, inquiry-based pedagogy and how to adapt your research to an informal education setting across a broad range of audiences. Frost Science staff will assist you in developing a hands-on table top demo that helps to communicate the key concepts of your research. We'll also provide a forum for you to practice your newly-developed communication skills by engaging you as a presenter in our galleries and special events programming.
Since the program's launch in 2013, SCP staff have trained over 85 scientists both locally and internationally. As a result of participation in SCP, participants say that they were
more effective teachers in their classrooms,

able to better communicate details of their project to peers, administrators and current or potential funders,

capable of sharing the relevance of their research to the local community in an engaging manner.