Frost Science provides STEM professionals with resources and products to enhance their skills and science learning impact, and also share their expertise and passion for science with a broad audience.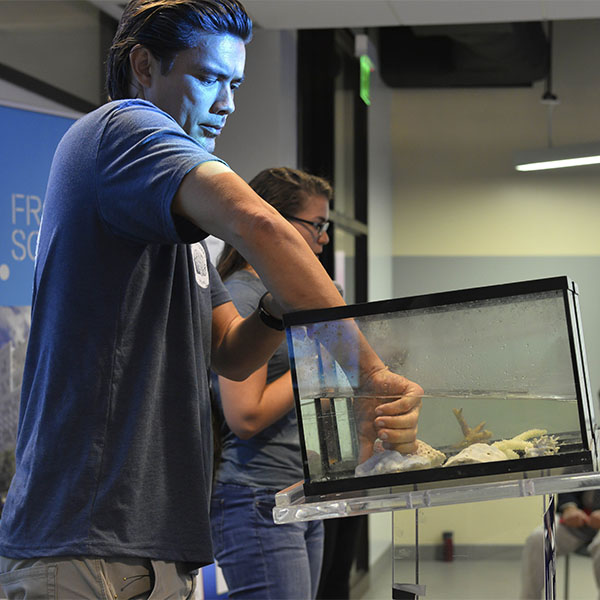 Science Communication Fellows
Join an elite group of scientists and researchers as a fellow in our Science Communication Program, which is based on a NSF- and IMLS-funded communication initiative. Fellows receive science communication training and gain vital experience presenting their research to diverse audiences.
Learn more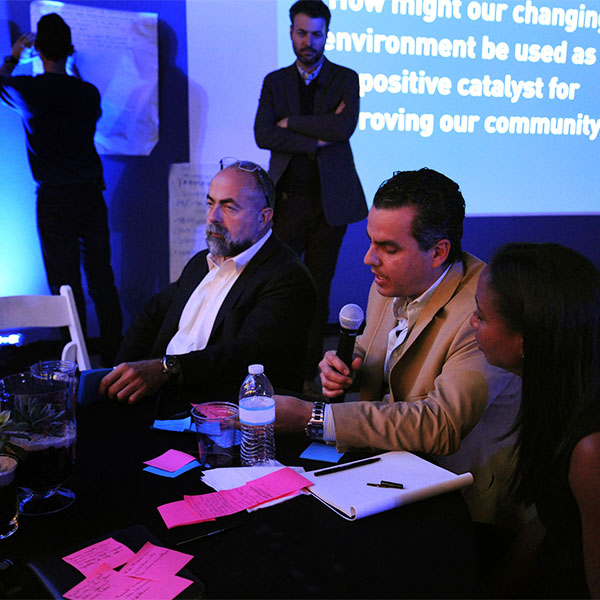 Special Event Opportunities
Share your expertise and participate in special events including our Science Up Close evening event series, our citizen science program, and signature events such as the Miami Underwater Festival.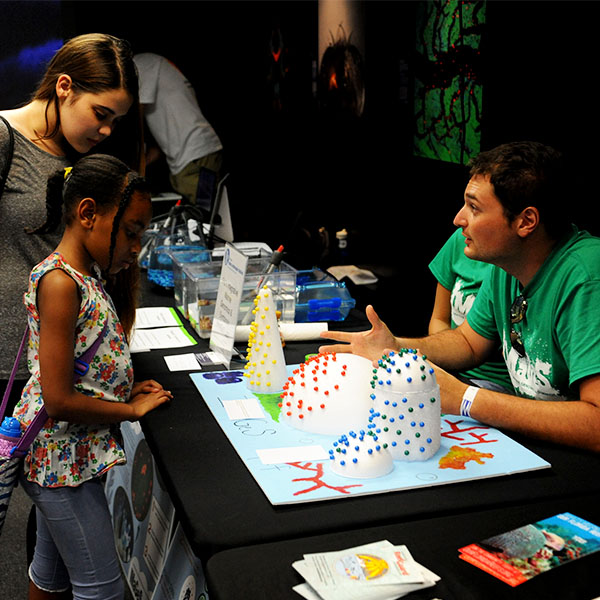 Volunteer Opportunities
Volunteers, especially those with high-level expertise in the sciences, enrich the guest experience at Frost Science. Special opportunities for STEM professionals include sharing your science and technology knowledge as an exhibit docent or tech volunteer, or leading one of our citizen science initiatives.
Learn more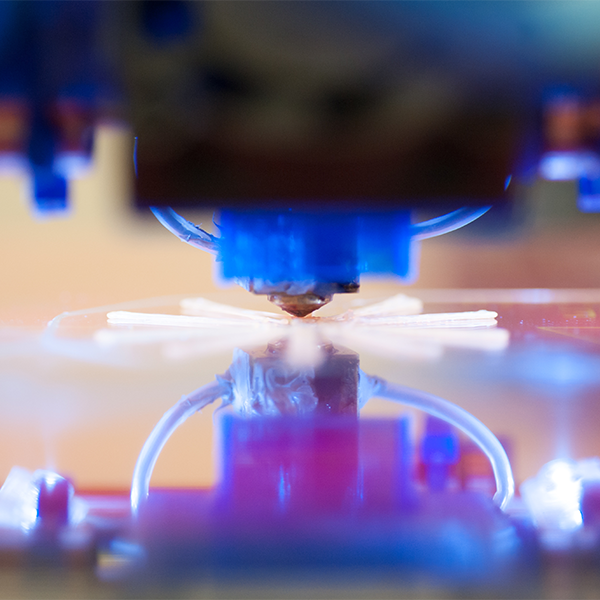 Inventors-in-Residence
Get a behind-the-scenes look at how science works, and how it takes on the challenges of the 21st century, with the Inventors-in-Residence in the Knight Learning Center. Inventors-in-Residence, a science prize competition and residency program, chooses winning early-stage inventions that have both a local relevance, and a global significance in their potential impact.
Learn more
ECHOS
ECHOS® is a comprehensive, hands-on interactive early childhood science curriculum designed for small groups of children, and aligned with preschool science standards. The curriculum is research-based and scripted to facilitate guided inquiry and increases teachers' comfort level with science. ECHOS® not only explores science, but provides a foundation for children's critical thinking.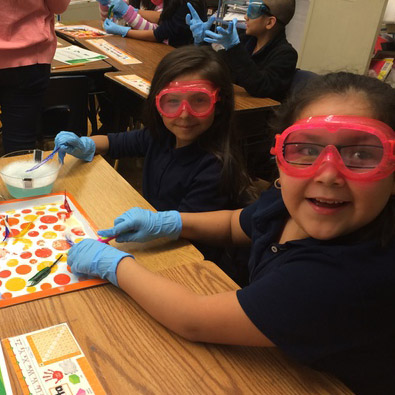 APEX Science
APEX Science brings the excitement of hands-on science exploration to children in afterschool programs. Developed by Frost Science with funding from National Science Foundation, and focusing on children in grades K through five, the 32 inquiry-based lessons strengthen understanding of core concepts in physical sciences, life sciences, earth and space sciences and engineering. APEX also introduces learners to the methods scientists and engineers use to solve real-world problems. The curriculum includes a training model for facilitators providing afterschool care.
Purchase APEX Science Curriculum