The Secret World Inside You
Discover the human microbiome—the vast community of bacteria, viruses, and other microbes that call our bodies home.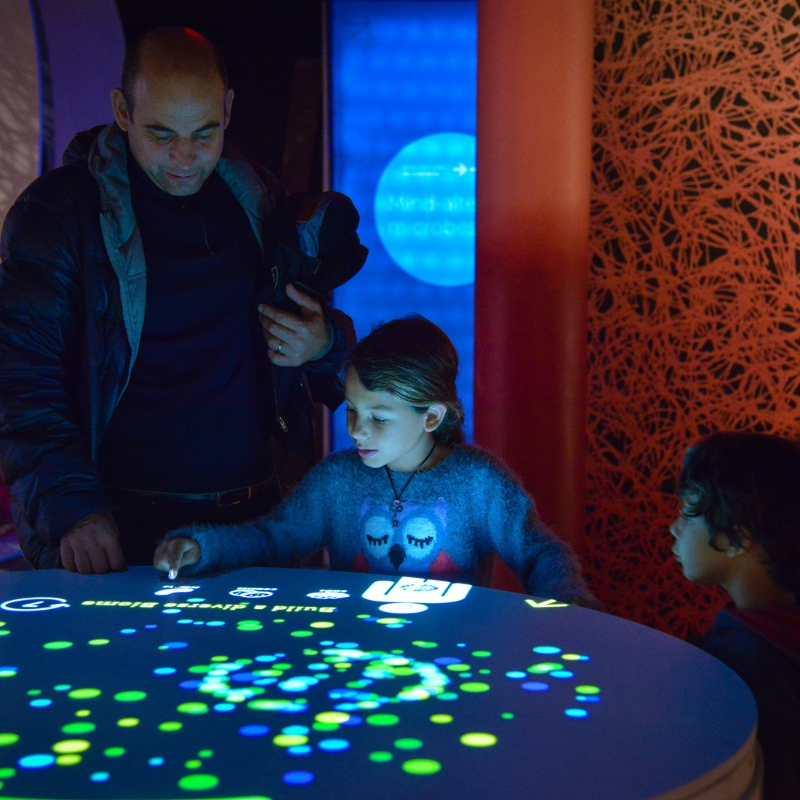 Did you know there is a secret world living inside you? Do you have the guts to meet your microbiome?
Your body is teeming with bacteria, viruses and other microbes—and that's a good thing! Come and meet your microbiome in The Secret World Inside You special exhibition located in the Hsiao Family Special Exhibition Gallery. Presented locally by Nicklaus Children's Hospital, The Secret World Inside You uses larger-than-life models, computer interactives, videos, art installations and a live presentation to explore the rapidly evolving science that is revolutionizing how we view human health and understand the inner workings of our bodies.
Although many of us think of microorganisms as "germs" that cause disease, only a tiny percentage of them actually make people sick. This interactive exhibition takes you on a journey through the human body to explore the microbiome. Find out what these microbes are, where they are found, how they interact within us and how incredible new discoveries are redefining notions of human health.
How do your interactions with microbes—from the type of environment where you grew up to the number of times you have taken antibiotics, which destroy both bad and good bacteria—influence your health? In what ways can your microbiome be said to be its own organ? And is it possible that the state of the bacteria in your gut plays a role in your mental health? The Secret World Inside You dives into these intriguing and other profound questions through an interactive tour of the human body, making stops at places where microbes thrive.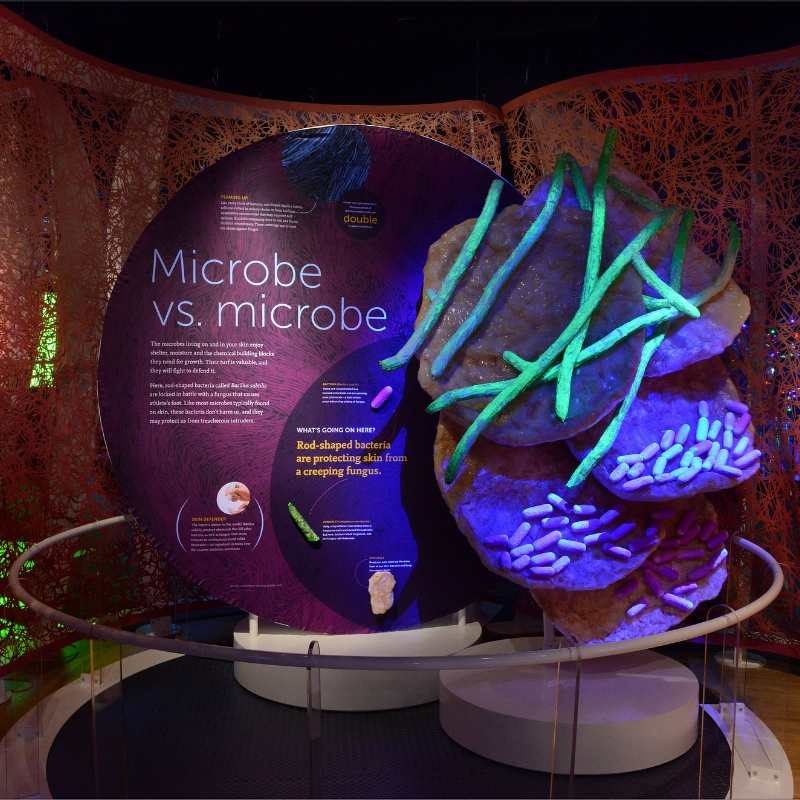 Highlights of the exhibition include:
An immersive light and mirror display represents the trillions of microbes that have found a home in each and every one of us.
Large-scale digital interactives explore where microbes live, how they affect our bodies, and what happens when the microbiome is unbalanced.
A live Frost Science presentation specialist engages audiences to explore microbe diversity and how our actions affect these populations.
Videos with leading scientists in this rapidly developing field tell the story of our evolving understanding of health and disease.
Gigantic models, infographics, vibrant images and hands-on interactive exhibits bring the invisible world to life.
The exhibition will also highlight local experts from Nicklaus Children's Hospital in a series of three scientist stories, including Dr. Paula Espinal, a member of Nicklaus Children's Hospital Personalized Medicine Initiative (PMI) team, Dr. Saima Aftab, Director of the Fetal Care Center, and gastroenterologist Dr. Alisa Muniz-Crim,Director of the Inflammatory Bowel Disease (IBD) Center. Guests can also learn about ongoing research by the hospital via a video featuring Dr. Daria Salyakina, Associate Director, PMI; and Dr. Balagangadhar Totapally, Director, Division of Critical Care Medicine.
The Secret World Inside You will be on view through Sunday, September 8, 2019 inside the Hsiao Family Special Exhibition Gallery on the first floor of the museum. Admission to The Secret World Inside You is included with all museum admission tickets.
The Secret World Inside You is presented locally by Nicklaus Children's Hospital. The exhibition is organized by the American Museum of Natural History, New York (amnh.org).